Home Buyers
What Does Active-Contingent Mean?
Along the same vein, we often get the question about the meaning of "active contingent" in real estate.
An active contingent offer is one of a variety of status updates given to a home listing. If a property has an active contingent label, it means the seller has accepted an offer from a buyer. But the home sale has certain contingencies that need to be met, and the seller is taking backup offers in case the first deal does not go through.
Similar to contingencies being protection for the buyer, having the listing be active contingent offers protections for the seller.
Having a home be active contingent can influence a buyer to release contingencies prematurely, or when they shouldn't be, just so the "other guy" doesn't get the house. This would be a mistake!
Buying and selling real estate can be a very emotional time. Relying on your agent to guide you through the process is the best way to end in a result that you will be happy with!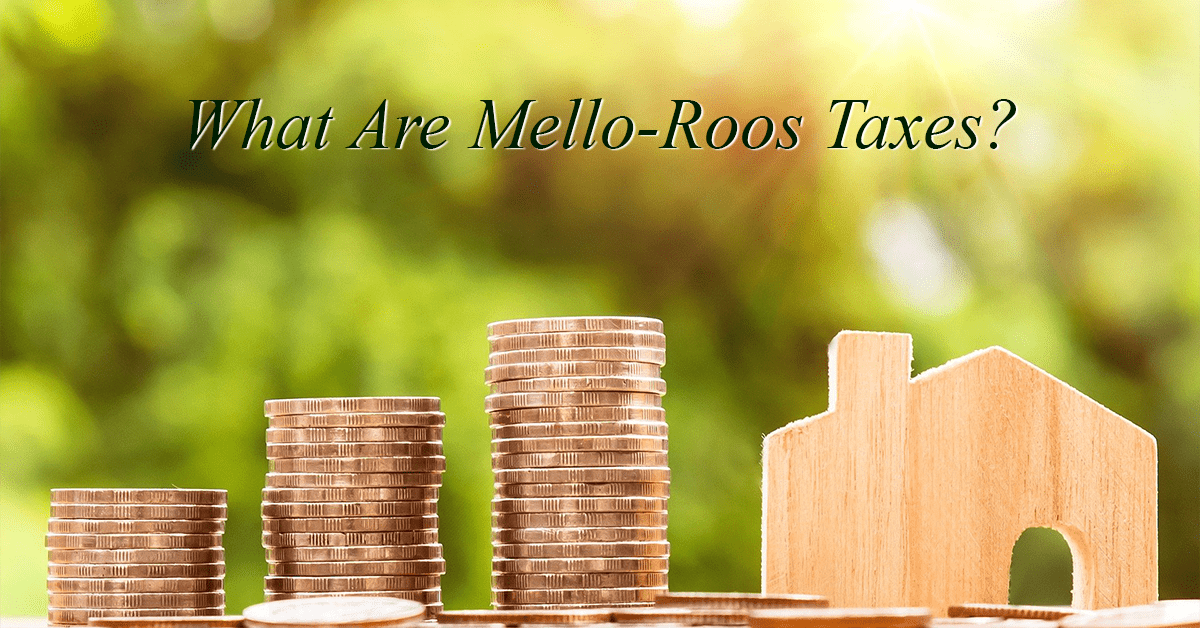 Mello-Roos Taxes – Definition
What is or are Mello-Roos? Sometimes misspelled "melarose", these are special assessment taxes for Community Facilities Districts or CFDs. Typically new communities need additional infrastructures such as police and fire protection services, ambulance and paramedic services, parks, elementary and secondary schools, libraries, museums, and cultural facilities.
These taxes are liens which are usually municipal bonds issued to fund this needed infrastructure before a housing development is built. These are in addition to your regular property taxes. When buying your new home, any unpaid special assessments are paid by the seller.
The buyer (that's you) will take title of the home subject to the condition that these special assessments will continue to occur in the future. That means you will be paying Mello-Roos taxes for as long as you own the home, or until they expire. The bonds issued for Mello-Roos may expire in 10 to 40 years, depending on the CFD.
There are four Community Facilities Districts in Brentwood for instance, along with various other communities in California.
To find out if the home you are looking to buy is in a Mello-Roos district, you have to know the parcel number of the property.
We can do that for you!
Also, the seller must disclose that the property has Mello-Roos taxes before you actually purchase, so you will know in advance either way.
Mello-Roos Tax – Conclusion
Let's sum this up. Some homes in CFDs have special tax assessments called Mello-Roos. These communities benefit from having additional infrastructures such as new schools, libraries, and other community enhancements. Homebuyers in these districts will have to pay these taxes along with regular property taxes for as long as they own the home, or until the additional tax expires.
You, along with your Real Estate Agent can determine if buying a home with Mellow-Roos is right for you.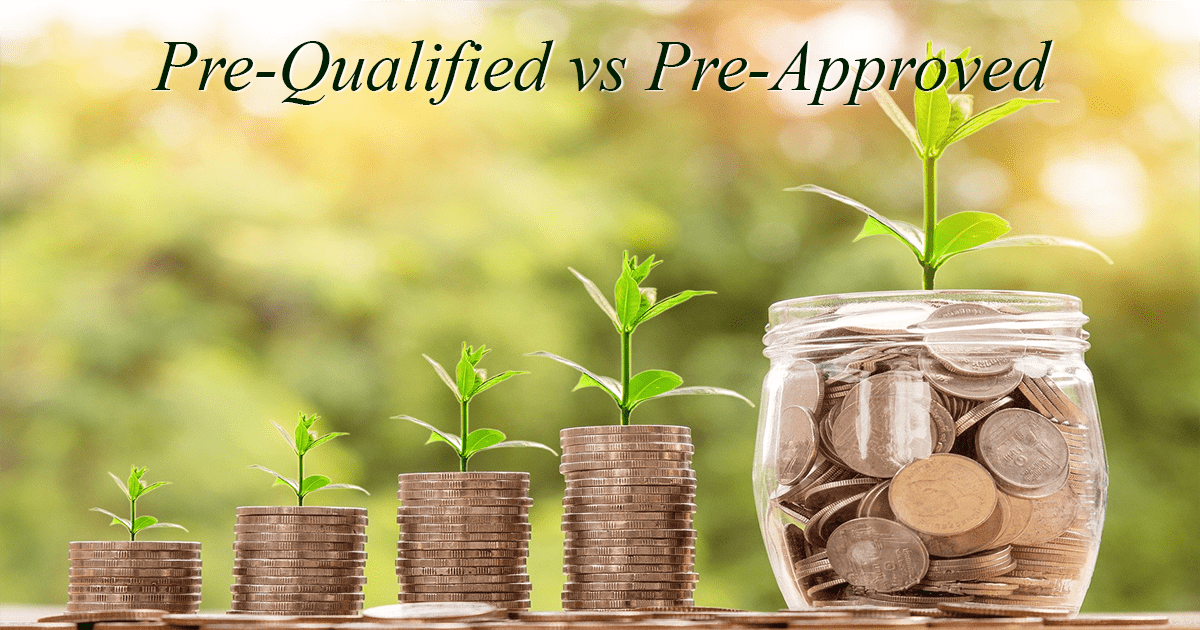 One of the first steps in purchasing a home is getting either pre-approved or pre-qualified for a mortgage. Unless of course, you're buying with all cash. 😁
It's very easy to get confused between the two things. So, should you get Pre-Qualified or Pre-Approved for a mortgage loan?
Without getting into too much detail, we'll give you just the essentials in understanding the difference, not the complete procedure for each.
Pre-Qualified
This is the simpler of the 2 processes. You contact a lender, provide a bit of financial information to them, and they tell you about how much you can afford to buy. That's about it. It's usually done over the phone, and your credit report is not needed at this point.
WARNING! 🔥 It's NOT a promise of a loan. You are not guaranteed any particular interest rate. And you are not ready to purchase a home. What you have is an idea of what you may be able to buy. It's a starting point, and a good way to start planning.
Check out Investopedia for a more in-depth explanation if you're curious. https://www.investopedia.com/articles/basics/07/prequalified-approved.asp
Pre-Approved
This one is where the rubber meets the road. Paperwork, and plenty of it. You'll fill out a mortgage application, provide documents, bank statements, get a copy of your credit report, etc.
It takes more time and there are more questions. It's best to start with plenty of time before you plan to start looking for a home. That way you can deal with finding the papers you thought were in that one file cabinet, get your updated investment info, and try to fix any credit issues you may have.
Getting pre-approved is what you need to do before starting a home search. The person selling your dream home will want to make sure you really are qualified to buy. Most sellers aren't willing to accept your offer with only a pre-qualification.
Again find out more here. https://www.investopedia.com/articles/basics/07/prequalified-approved.asp
Conclusion
Save yourself some heartache, heartbreak, and hair-tearing-out. Get pre-approved before shopping for homes.
Better yet, call me, Libby Guthrie at 925-628-2436 and I'll answer your questions about getting started, and if you like, I'll connect you with the right lender for your situation.
Just so you know, before my 25 years as a real estate agent and broker, I spent 15 years in mortgage banking. I know what I'm talking about and I love to share my expertise with you and your family.
Contact me today, share this article with a friend, and please, share on your favorite social site. Thanks!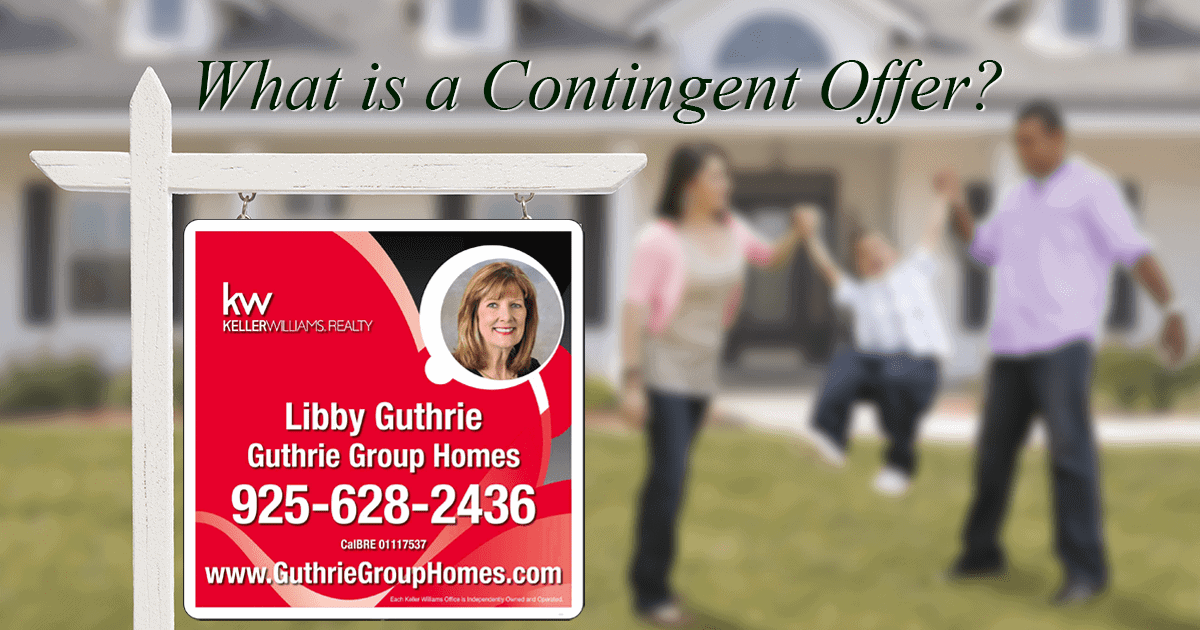 What is a Contingent Offer?
In real estate, a contingent* offer is an offer made on a property, which says that certain conditions must be met in order for the sale to be completed.
These contingencies usually involve the home appraisal (the home value determined by an appraisal), home inspection, and receiving approval for your mortgage.
They may also include an offer contingent on the sale of the home the buyer (you) needs to sell before purchasing the new property.
Contingencies offer important protection for home buyers and are rarely waived.
Should I accept a contingent offer on my house?
If you are both buying and selling, should you take a contingent offer on the property you are selling? Typically, the answer is yes. But this is a decision you should discuss thoroughly with your Realtor®. Every situation is unique, so having an experienced agent is essential for determining if this is the right move for your situation.
* Contingent – occurring or existing only if (certain circumstances) are the case; dependent on.
Home Sellers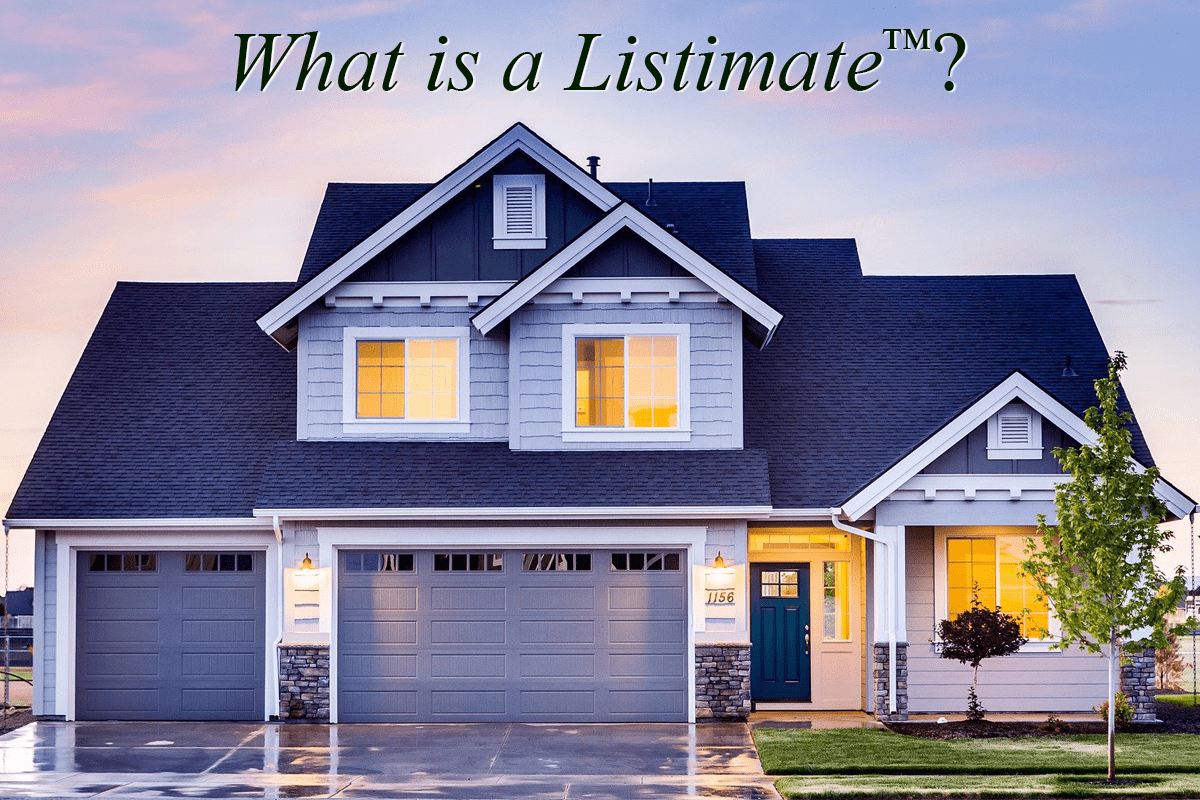 What is a Listimate™?
A Listimate™ is a home value estimate based on our proprietary system of determining a home's value, or the dollar value of a home if listed for sale at the time of the estimate.
We created this system based on over 28 years of experience in retail residential real estate resale properties.
We consider Listimates™ as the true current market value of a specific property. If you decide to list your home with Guthrie Group Homes, your Listimate™ will be the price we recommend you use as the asking price for your home.
How is a Listimate™ different from Zillow's Zestimate?
We suggest you read our article "Comparative Market Analysis vs. Zestimate".
How Accurate Is It?
Our track record speaks for itself. 99% of our listings sell at or above the asking price, and they sell fast!