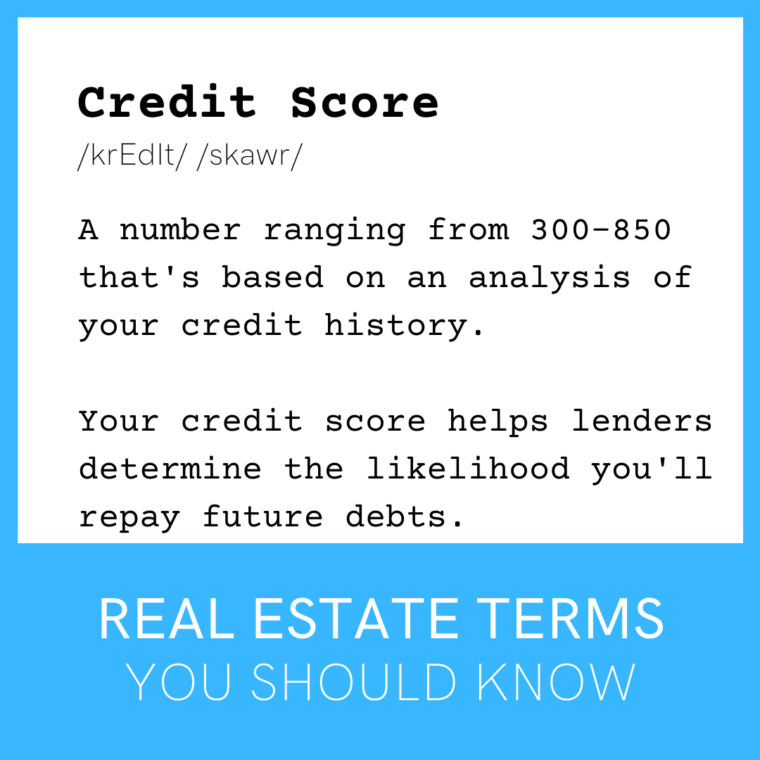 What is a credit score?
A number ranging from 300-850 that's based on an analysis of your credit history.
Your credit score helps lenders determine the likelihood you'll repay future debts.
You'll need a score of 620 or better, but you'll get better financing rates with a score of 720 or higher.
There is much more to know about credit and credit scores, so feel free to ask if you have specific questions.
To learn more about credit scores and credit reports, click here.
Categories: Financing, Home Buyers