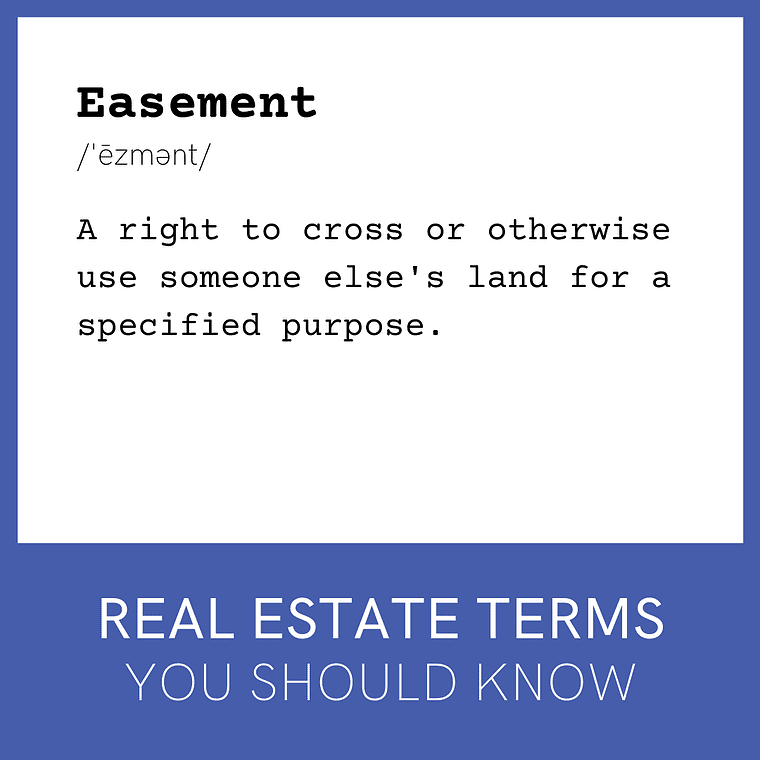 What is an easement? 🔎🏡
A right to cross or otherwise use someone else's land for a specified purpose.
The term often crops up after buyers have made an offer on a home that's been accepted, at which point a title search brings up the easement—which is essentially the legal right for someone else to use the property, or part of the property for a specific purpose.
Say what? You bend over backward to buy a home and now you have to share?! Don't worry, in most cases, it's not as bad as it sounds.
Types of Easements:
📝 Right of way: This is where a neighbor may need to pass through the property via a driveway to access the main road, a neighborhood playground, or a community feature (like a lake).
📝 Utility maintenance: This easement is typically granted to utility companies to run power and cable lines on a property.
📝 HOAs/condos: If you live in a condo or home managed by a homeowners association, odds are these institutions own much of the property—while residents have rights to pass through.
Category: Home Buyers