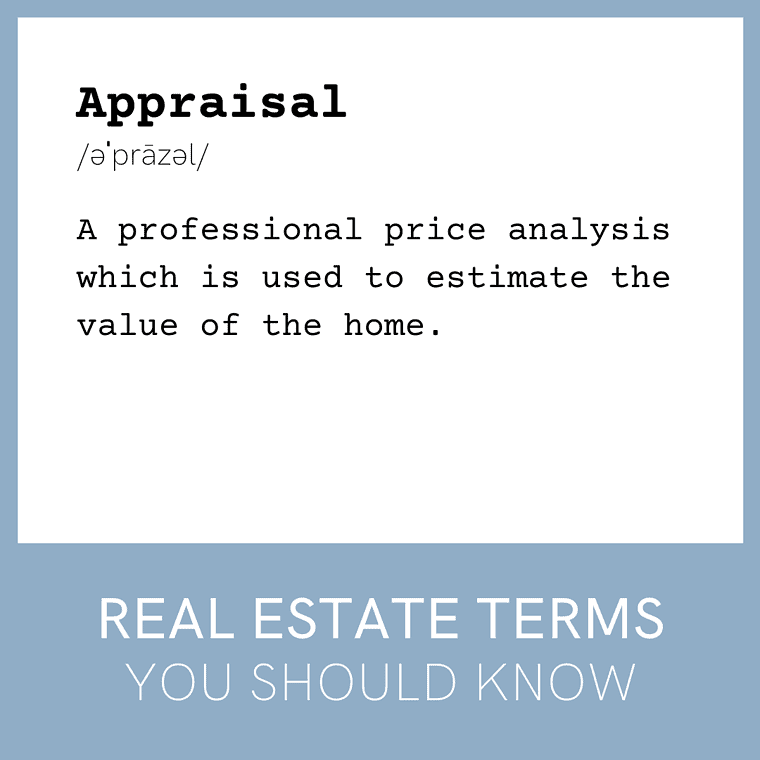 A professional analysis used to estimate the current value of the home in the real estate market.
This is a necessary step in validating a home's worth to you and your lender as you secure financing.
All parties to the transaction hope the appraisal will come in at the same amount as the listing price.
If the appraisal comes in low, your options include backing out of the sale, having your agent appeal the low value, paying the difference in value in cash, and renegotiating the offer.
Categories: Home Buyers, Home Sellers