Testimonials and Reviews
Below you will find a variety of testimonials we have received over the years from
some of the over

1120

 past clients we have had the pleasure to serve. 
Here is what a few of our Home Sellers had to say…
Sold My House in One Weekend
| | |
| --- | --- |
| | Libby is Awesome – Highly Recommend Her  |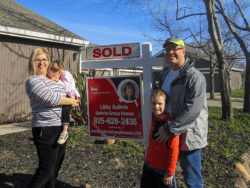 It has been almost two years since Libby sold my house, helped sell my mom's house, and connected us to a realtor where we live now.
It has been almost 20 years since she sold my first house and helped me buy another one. She sold so many of my friends' homes and helped them find new ones.
She's my realtor for life.
Barry and Joana V., Pleasant Hill, Ca
Is It Possible to Give 10 Stars?
Read Judy C.'s review of Guthrie Group Homes – Real Estate on Yelp
We Recommend The Guthrie Group to Everyone!
Libby Truly is the Consummate Real Estate Broker
We Highly Recommend Libby (Guthrie Group Homes, Real Estate)
Very Responsive With Great Resources 
| | |
| --- | --- |
| | The Guthrie Group is highly recommended! |
The Guthrie Group did an excellent job with the sale of our home. We received multiple offers within days of the listing and had a contract within a week!
Libby and her team thorough and professional throughout the process, and the sale and closing went smoothly despite the fact that we were out of town for the entire time.
Libby was always responsive to any question or concern making the entire experience as stress-free as possible.
In addition, Libby and her team had a terrific set of resources from which we could draw. This ranged from handymen, painters, and house cleaners (for the typical sprucing up) to attorneys when there was a slight hitch with the title.
Karen E., Antioch, Ca
House Sold Fast, Libby's Support & Patience were AMAZING! 
| | |
| --- | --- |
| | I would recommend Libby and her team to anyone! |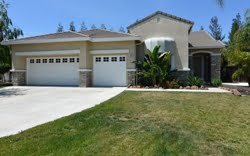 I connected with Libby Guthrie through a mutual friend I respect and admire. I am SO glad I went with his recommendation to hire Libby and her team.
Unfortunately, my house was a short sale, but I had a feeling it would sell quickly. We had 8 offers in the first week.
The first two buyers backed out of the sale very close to closing and within a day of the second buyer backing out, we were in contract with someone else.
It was a long process and I could not imagine how challenging it would have been without Libby's expertise, professionalism, and patience.
Kim D., Brentwood, Ca
Let me just say from the beginning I've had the experience of using other realtors before.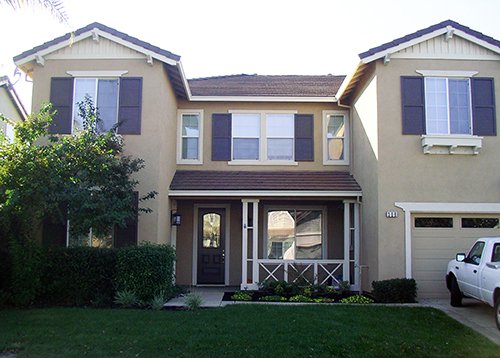 Never knowing what's going on, texting / emailing waiting for them to let me know where we sit or what needs to be done next. Libby and her team were a breath of fresh air from the start of the whole process. I had to sell a house with contingencies based upon securing a new one.
There wasn't a single time that Libby and her team didn't keep me in the loop and advised of how everything was playing out, what should be done next, as well as offering valuable insight. Her skills in working with everyone involved in the whole process were invaluable.
Not only did she save me time and money but my sanity as well. Libby and her team helped me get my dream house and I hope to never need to move again but if I did I would only use Libby Guthrie as my realtor. Ryan P., Oakley, Ca
The Guthrie Group! Wow, what a professional, dependable, outstanding group of Real Estate professionals! We are so fortunate to have them as our Real Estate team. Their communications skills, organizational skills, marketing plans, etc. are by far the best in the business!
We are in the Real Estate industry ourselves and we have encountered many Real Estate agents and teams. We can say without hesitation The Guthrie Group is one of THE BEST in the business.
Please ask us! We will tell you all the exciting details of one of the smoothest real estate transactions from the listing appointment to the sold sign in the yard! The Guthrie Group….TOP NOTCH Team! Gina & Brad N., Brentwood, Ca
Libby was very professional and thorough, especially compared to many agents we ran into at open houses.
I think [Libby] has a well-rounded knowledge of many areas of the business because of her background in lending. She is also used to working through details of paperwork, probably because of her background. She was very professional, yet down to earth and willing to listen to our ideas.Ellen B., Walnut Creek, Ca
[The Guthrie Group] performed up to every expectation I could possibly have, excellent dynamic within team, you guys really click as a team, everything timely, well done, couldn't have asked for more. [There was an] obvious difference in your team selling this house as compared to individual agent listed with previously.Dana A., Oakley Ca
Above & beyond level of service, Outstanding, can't say enough good things, everything was excellent: communication, marketing, etc…
Stephanie K., Oakley Ca
You guys are the best, you know that…I have never seen/worked with a realtor/agent who is super-duper organized and so is your team! I am so glad we hired The Guthrie Group to handle the sale of our property!!!
Allery S., Antioch Ca
You are very knowledgeable about the business and are able to explain it clearly to your clients! By having you as our agent, we felt confident about the transaction. It was great to have you represent us in this real estate deal.
Lynn and Ann V., Oakley Ca
I also wanted to say thank you. I know that your job must not be easy, having to deal with the buyer, seller, realtors, lenders. I just wanted you to know how much I appreciate you hanging in there.Sam M., Pittsburg Ca
[Libby was] Reliable, up front on a personal level. Attitude, sincerity, understanding, very patient. A very sweet person. Couldn't be more perfect!
Wilma R., Antioch Ca
Here is what a few of our Home Buyers had to say…
I had called two other real estate agents. One didn't return my call and the other didn't seem interested enough in helping me buy. You not only returned my call but also started helping me, giving me information right away.
I really liked the idea that you only showed me places I could afford to purchase.
Thank you very much for all your help and concern during the purchase of my home. I will never forget the treatment I received from you.
P.S. – I am enjoying my new place.LaVada B., Pittsburg, Ca
I had to tell you that I started moving into my new house today…I am so excited! So far there is not enough furniture and other stuff in yet to fill two rooms. Some friends are helping me with the rest this weekend if it doesn't rain. I still can't believe escrow closed in only 35 days!Gwen G., Walnut Creek
We wanted to thank you again for your help with finding our new home. We are really enjoying Brentwood and having a place to call our own! You have been so wonderful and helpful, we will recommend you to everyone we know that is interested in living in this area. Karen and Jayson P., Brentwood, Ca
First Time Home Buyers
Our house is really coming together. It almost looks like a model home. The kid's rooms are both done, painted with border and curtains to match. This is our dream house! If it weren't for you, we wouldn't be here! Thank you so much. Please come by and see the house whenever you get a chance. All of our neighbors are great. We couldn't be happier! Jack and Davia C., Antioch, Ca
We feel like we got a great deal on the house. You helped us get through the new experience of buying a home. We feel we have met a friend as well as a good agent.
Wendy and Charles C., Oakley, Ca