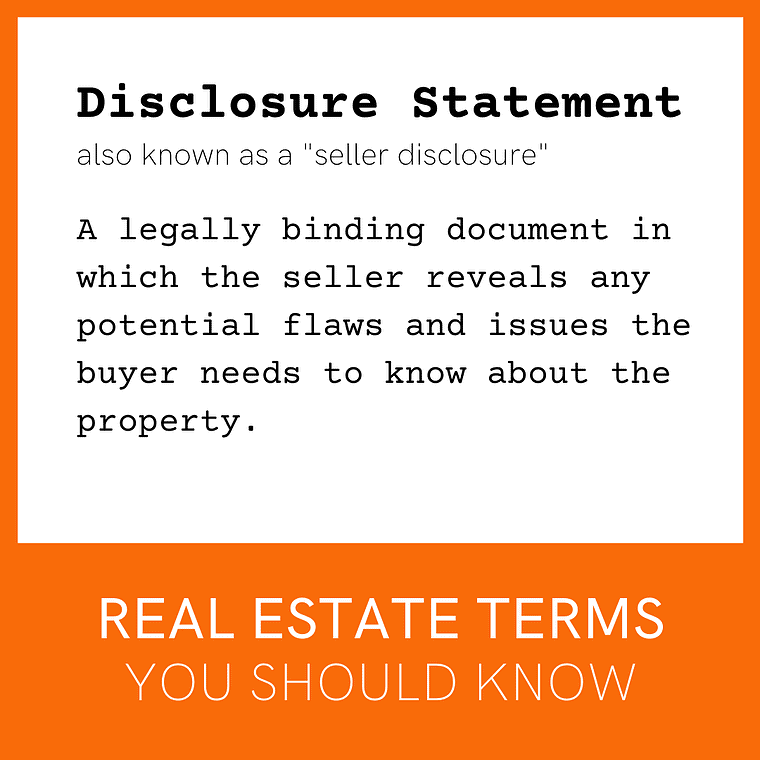 What is a Disclosure Statement 🤔
Also known as a "Seller's Disclosure," this is a legal document that outlines any known flaws that a home seller is aware of that could negatively impact the home's value 🏡
💡 TIP: Buyers should scrutinize this document closely with their real estate agent to fully understand the condition of a home.
Our best advice? When it comes to buying a home, make sure you get an inspection to confirm what has been disclosed is accurate and discuss any potential deal breakers with your agent.
Contact our team for a ✨ free consultation ✨ to learn more about what you must legally disclose if selling and how to ensure you don't miss any important information if you're buying!
Categories: Home Buyers, Home Sellers