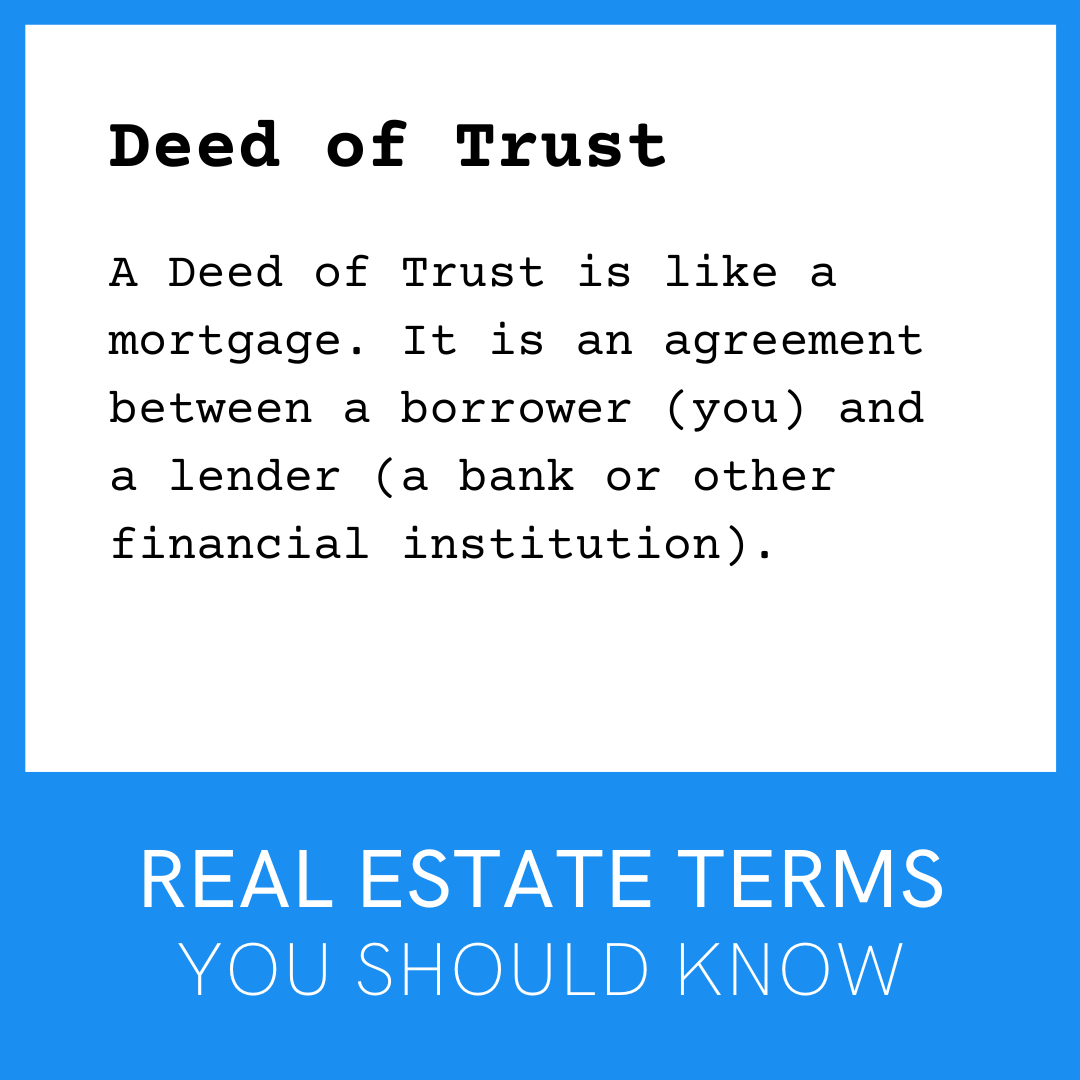 What is a Deed of Trust?
A Deed of Trust is like a mortgage. It is an agreement between a borrower (you) and a lender (a bank or other financial institution).
The lender gives you money to buy a house or other property, and you agree to repay the loan with interest, in regular payments.
The Deed of Trust also includes a clause that says if you don't make the payments, the lender can take the property back.
Categories: Financing, Home Buyers