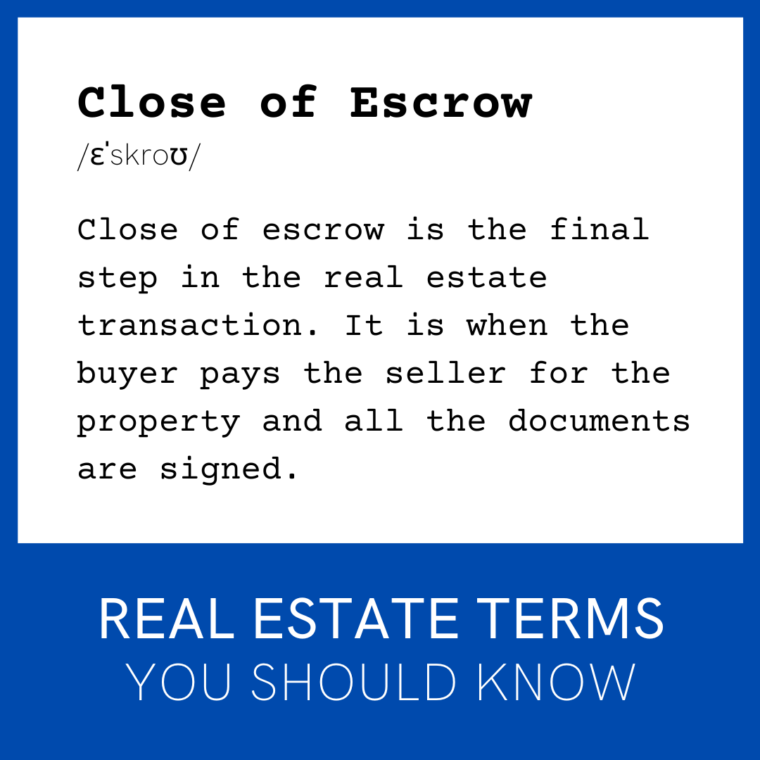 Close of escrow is the final step in the real estate transaction. It is when the buyer pays the seller for the property and all the documents are signed.
After close of escrow, the title deed is transferred to the new owner and the keys are given to the buyer.
The escrow company then sends the money to the lender and all the parties involved in the transaction.
Categories: Home Buyers, Home Sellers