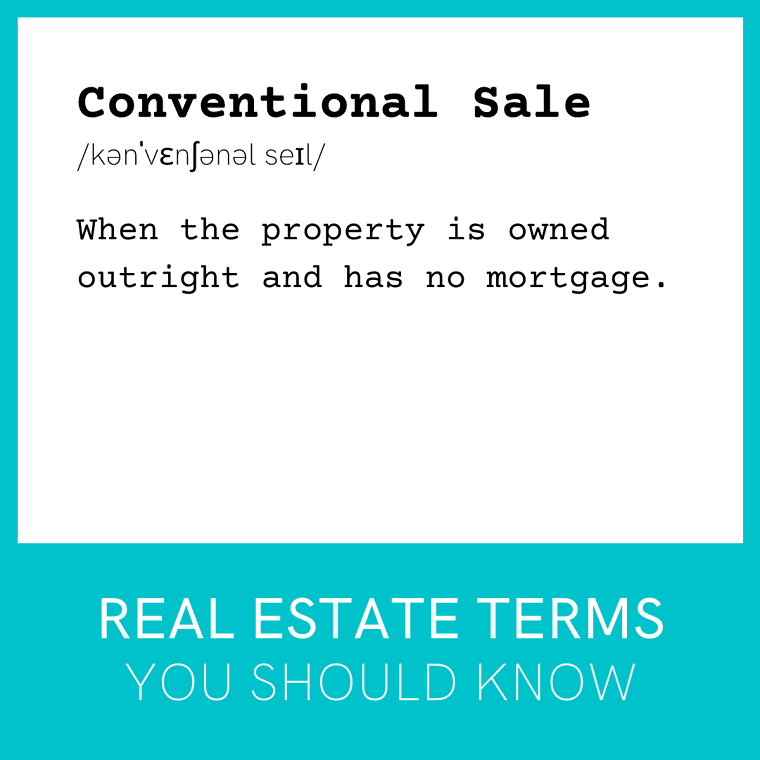 Conventional sale: When the property is owned outright and has no mortgage.
Conventional sales are often smoother transactions than those that require financing as there is no dependence on the buyer receiving a loan to purchase the property.
A conventional sale is not to be confused with a conventional loan. In this instance:
"Conventional" just means that the loan is not part of a specific government program. Conventional loans typically cost less than FHA loans but can be more difficult to get.
This may sound confusing, so just ask your Realtor to explain it to you if you're not clear. ☺️
Categories: Financing, Home Sellers