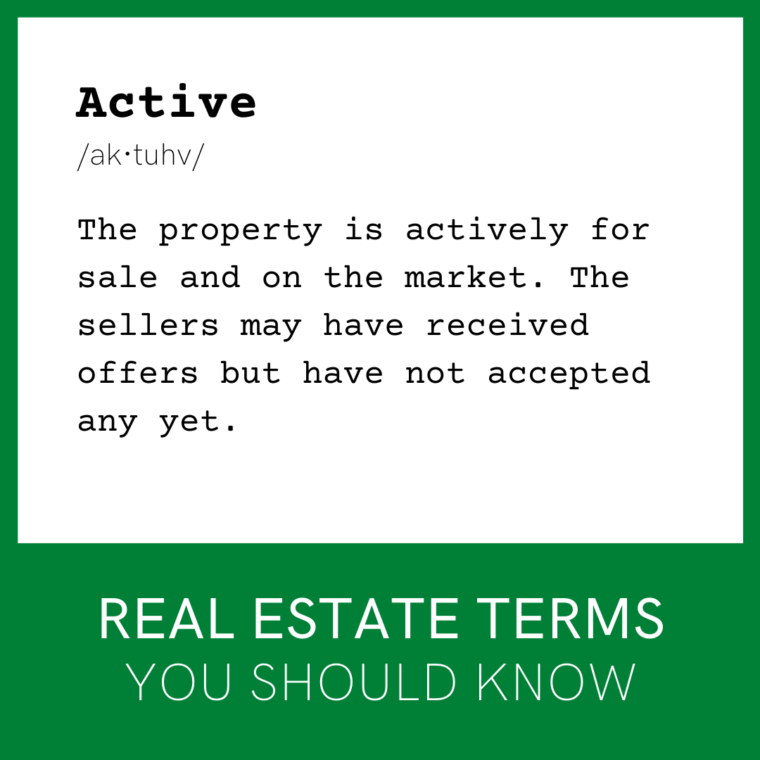 An Active Property
The property is actively for sale and on the market. The sellers may have received offers but have not accepted any yet.
When an offer is accepted the property will become Pending the completed sale.
If the contract falls through, typically the property will go Active again.
Categories: Home Buyers, Home Sellers