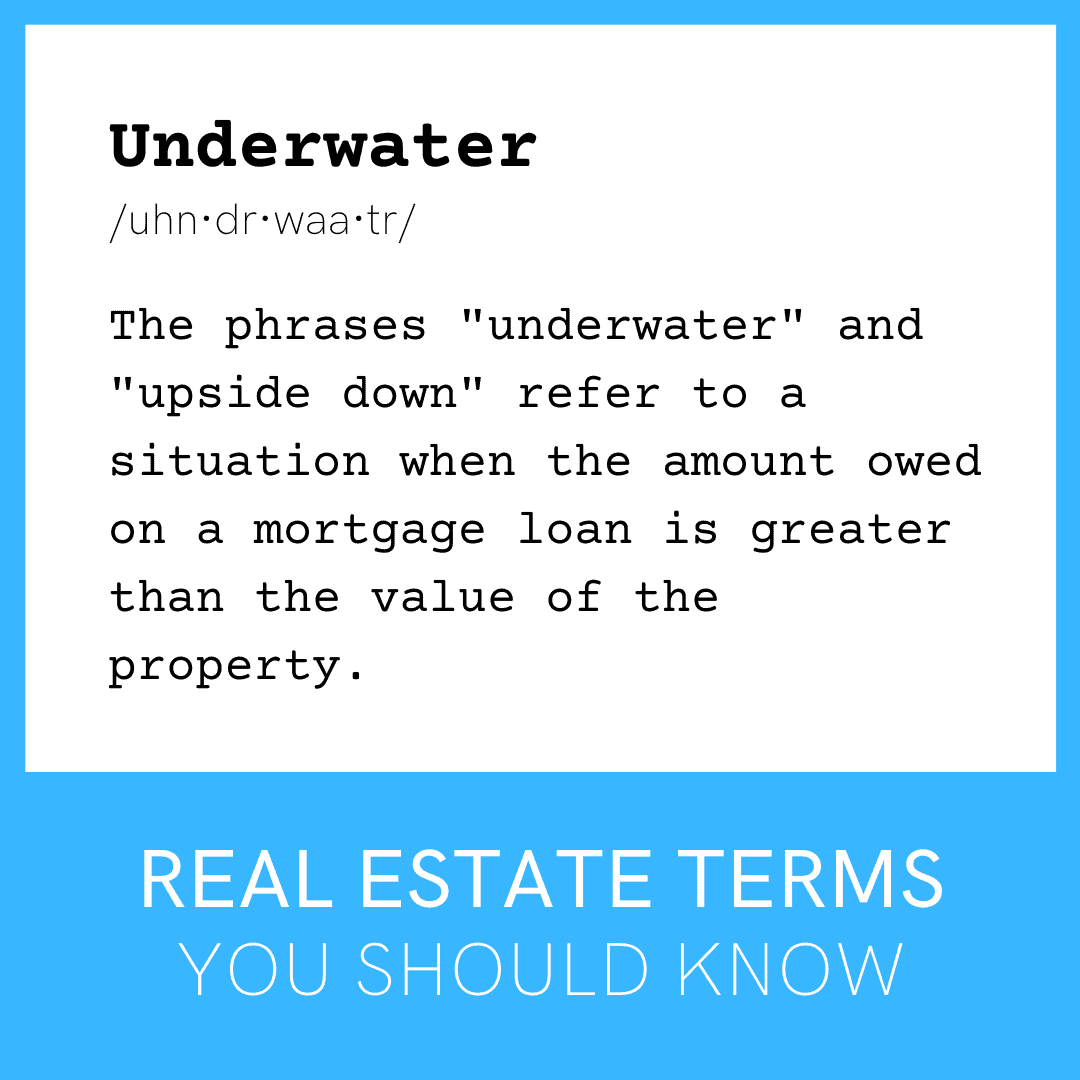 What does it mean when you are Underwater?
The phrases "underwater" and "upside down" refer to a situation when the amount owed on a mortgage loan is greater than the value of the property.
In simpler terms, a house is underwater when the owner owes more on the mortgage than the house is worth.
You have various options on what to do if you are in this situation.
Categories: Financing, Home Sellers