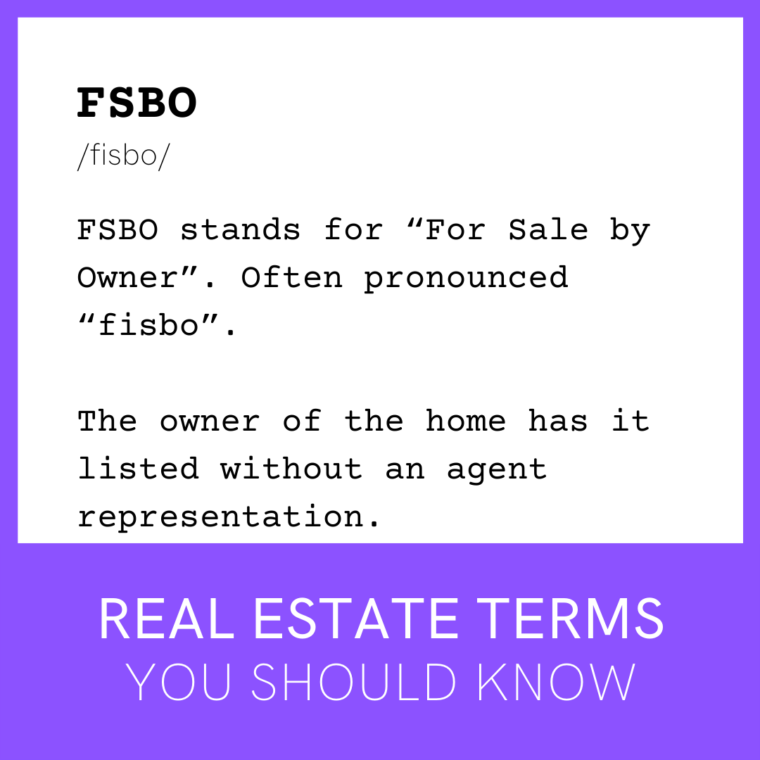 What is a FSBO?
FSBO stands for "For Sale by Owner". Often pronounced "fizbo".
The owner of the home has it listed without an agent representation.
The buyer's agent can usually still show the home, as many FSBOs will agree to work with agents representing a buyer.
Be wary of FSBOs since rarely does the homeowner have the requisite knowledge, experience, and understanding needed to sell a property.
Category: Home Buyers