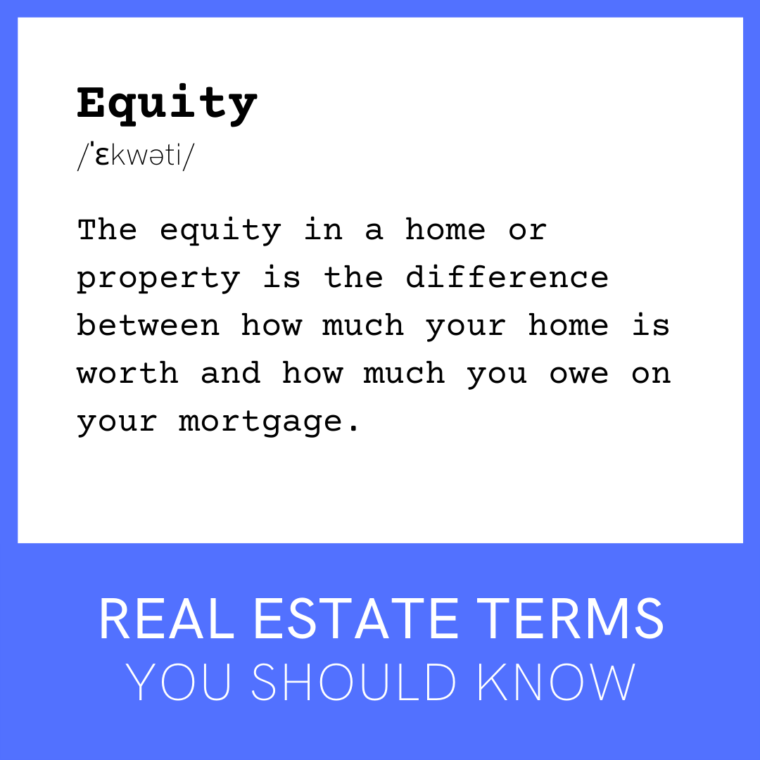 The equity in a home or property is the difference between how much your home is worth and how much you owe on your mortgage.
So if your home is worth $500,000 and you owe $450,000 on your mortgage, your equity in the home is $50,000.
See also home equity line of credit.
Category: Financing