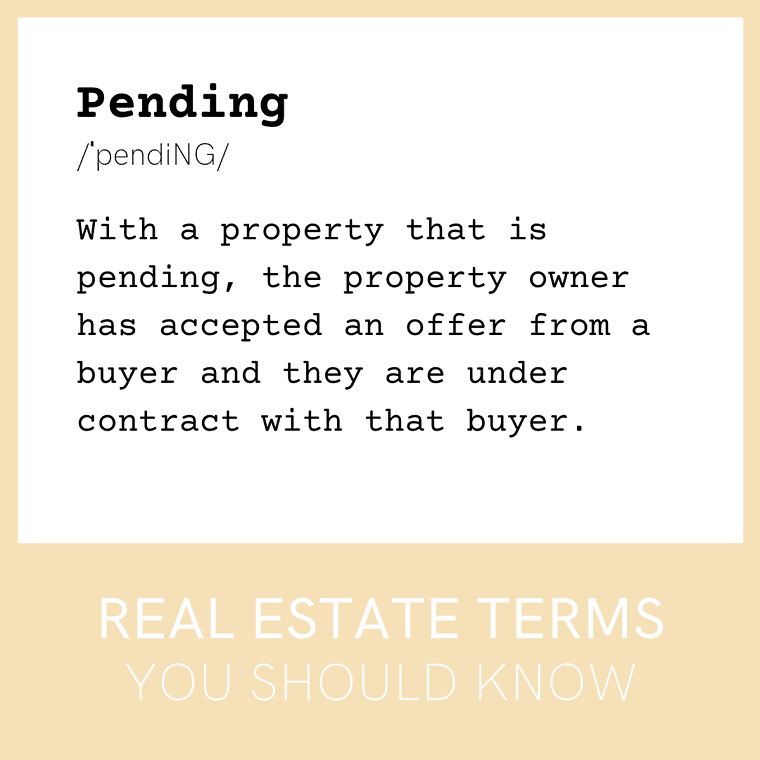 What does Pending mean?
With a property that is pending, the property owner has accepted an offer from a buyer and they are under contract with that buyer.
Their agreement may be subject to a variety of contingencies: inspections, appraisal, financing, and more.
The home is not sold just yet. Typically if the sale does not go through, the house will return to "Active" status.
Categories: Home Buyers, Home Sellers