Helping You Realize The American Dream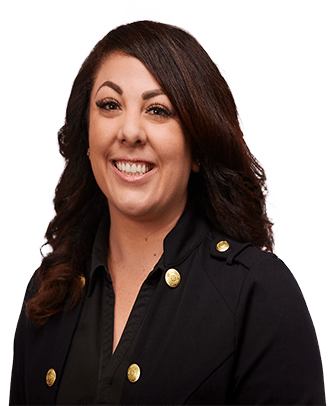 I have been in real estate for several years now with Keller Williams Realty, the same office Libby and Ken are in. When I got started, I asked Libby to be my mentor, she has and continues to share her experience and wisdom with me today.
I am a go-getter! Although I have held my real estate license for 7 years, I have already put my own team together and I'm one of the Top Producers in our office.
I grew up locally and know the area and the real estate market very well. I am a mother of two young children, a boy, and a girl.
I pride myself on my ability to be very empathetic, and I work well with young and old alike. I consider myself an excellent communicator and I'm bi-lingual as well. A fluent speaker of Spanish, I further expand Guthrie Group Homes' ability to serve our community.
How I Got Started in Real Estate
Twenty or so years ago, Libby sold my folk's several houses over a period of time. Then a number of years ago, I was working at a bank and doing quite well. I wanted to buy my own house. So, I contacted a local real estate agent who told me she thought I was too young, I was twenty years old at the time, and that I couldn't qualify to buy a house.
While visiting my parents, I told my mother about what was going on with this agent I was working with and how disappointed I was that I could not buy my own home. 😥
My mother walked over to the refrigerator, took off one of Libby and Ken's recipe cards, and handed it to me. My mom said, "Call Libby!" Coincidentally, my mother was going to fix that recipe that day! 😁
As you might have guessed already, Libby got me into a home.
Soon after, I decided to get into real estate myself. I wanted to help others realize the dream of homeownership just the way I had.
Brittany Armenta & Associates
As I mentioned before, I have my own team. I am the Team Leader and lead listing agent, while the rest of my team specialize as buyers agents, team sales manager, and one team member is my Executive Assistant.
You're probably asking yourself, "how is this going to work with Libby and Ken?" Glad you asked!
Libby will still be your first point of contact. If you're looking to buy, sell, or you have a referral, just call Libby as usual. Libby will discuss your situation with you and help determine who is best to serve your needs.
If it's appropriate, Libby will introduce you to me and we'll go from there.
What Does My Team bring to the Guthrie Group?
As you might have noticed, the real estate market is thriving this year. Libby and Ken wanted to expand their team to be able to serve you better.
My team not only serves East Contra Costa County but much of the Bay Area. So if you, your family, or friends are looking to relocate, we can now take care of you!
All agents on my team are Bay Area natives serving Contra Costa, Alameda, Solano, and San Joaquin County.
I am very excited to have joined Libby and Ken at Guthrie Group Homes!