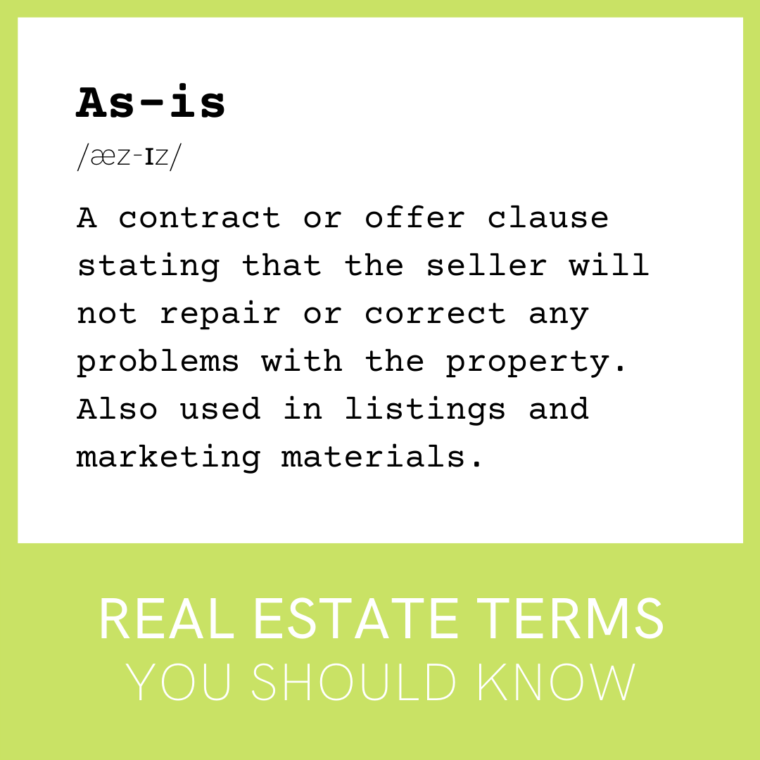 What does As-is mean?
A contract or offer clause stating that the seller will not repair or correct any problems with the property. Also used in listings and marketing materials.
In other words, selling a house as-is means that a buyer will get the property in its exact, current condition without any additional repairs or upgrades.
Categories: Home Buyers, Home Sellers