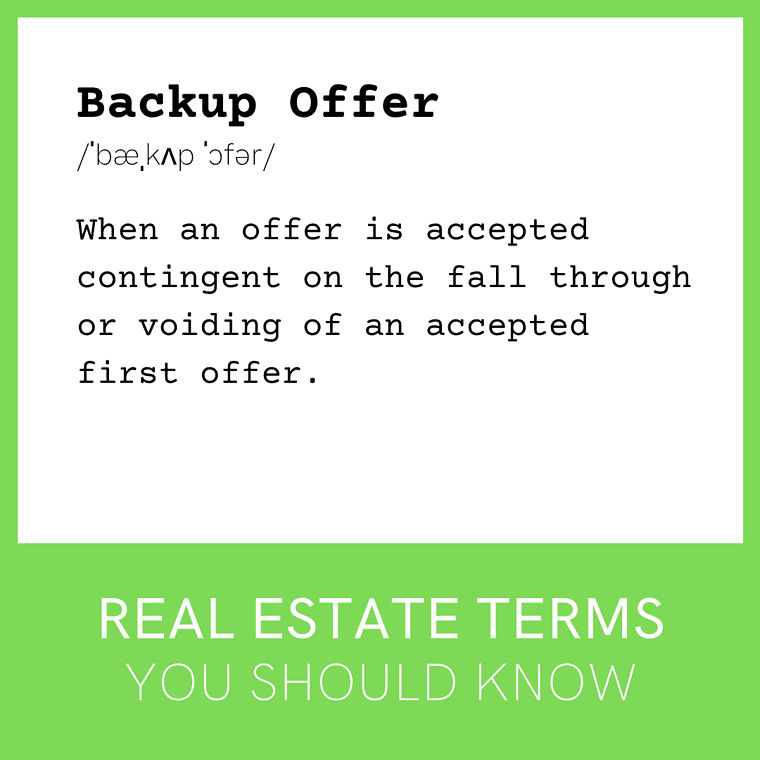 What is a backup offer?
When an offer is accepted contingent on the fall through or voiding of an accepted first offer.
Sellers may accept backup offers if they are not confident about the offer they have accepted.
Consider it a safety net for the seller if the current offer does not close.
There are also benefits for buyers.
Although it might seem like a long shot, putting an offer on a house that's under contract actually has a reasonable chance of scoring you a home. Deals fall through for all kinds of reasons, so if you're in the backup position, you'll lock things in and keep a home from going back on the market.
As usual, discuss putting in a backup offer with your Realtor.
Categories: Home Buyers, Home Sellers