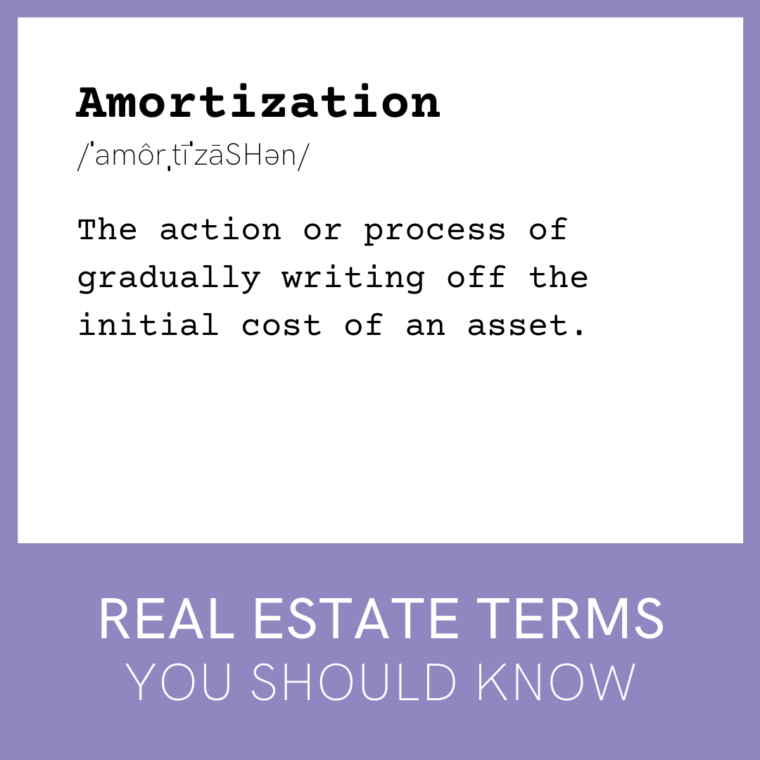 What is Amortization?
The action or process of gradually writing off the initial cost of an asset.
Do you know what kind of mortgage you have? Do you know whether your payments are going to increase over time? 📈
"Amortization" is the term used for the schedule of mortgage installment payments over a period of time. Typically, a buyer's amortization schedule is one payment per month over 15 or 30 years.
📢 Important:
📝 There are both adjustable and fixed-rate mortgages. With an adjustable rate, the lender can increase the rate on a predetermined schedule, which would impact your amortization schedule.
📝 With a fixed rate, your payments with remain the same for the life of the loan, unless you refinance or there are changes to taxes or insurance.
Category: Financing