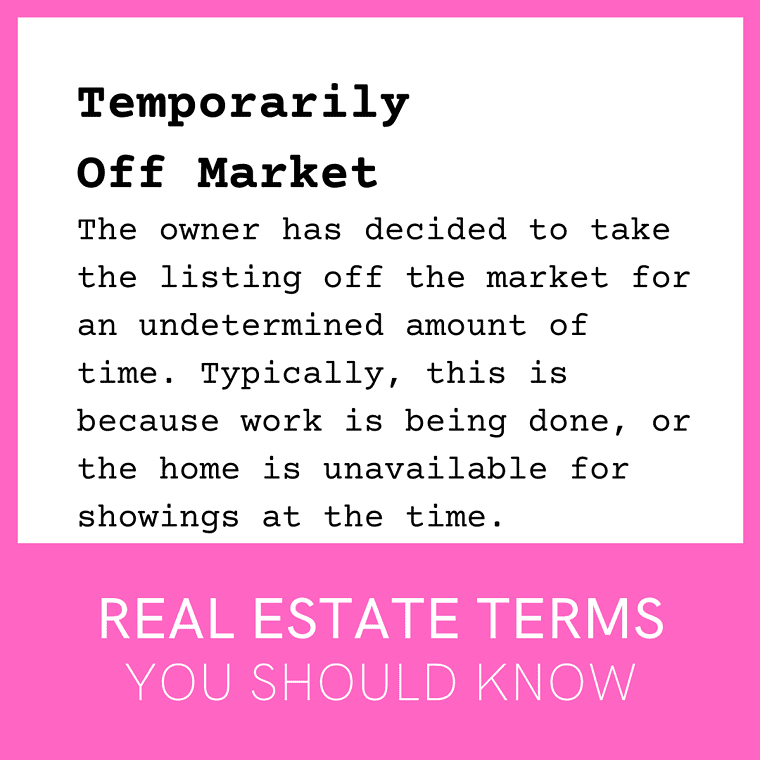 What does Temporarily off the market (TOM) mean?
The owner has decided to take the listing off the market for an undetermined amount of time. Typically, this is because work is being done, or the home is unavailable for showings at the time.
Usually, the home will be back on the market in the near future. If not, the listing status will go to Cancelled.
Categories: Home Buyers, Home Sellers