OK, we all know that buying a home in California comes at a price. And that price is steep compared to most of the country. But, there are still affordable communities in and around the Bay Area. So we thought it would be a good idea to do a comparison between what kind of home a half-million dollars will get you in Brentwood as opposed to San Jose. Let's take a look.
San Jose Ca Homes Priced at about $500,000
As we looked through the listings in San Jose, we soon realized that odds were not good for finding a single-family home in this price range.
We found mobile homes, manufactured homes, condos, townhouses, and apartments. Here's a sample of what we found.
5473 Tyhurst Walkway Apt 4, San Jose, CA 95123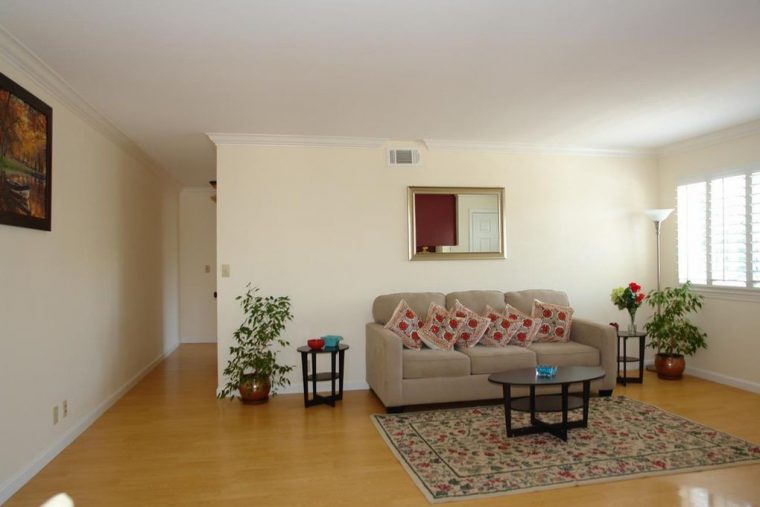 Offered at $499,000
2 beds
1 bath
798 sq ft
3,110 sq ft lot
Located near Snell and Blossom Hill in South San Jose, this newly remodeled apartment conversion looks nice but is quite small at just under 800 square feet.
Built in 1970, the price/sq ft is $625. We'll let you be the judge of whether this is a good buy or not.
2443 Sequester Ct, San Jose, CA 95133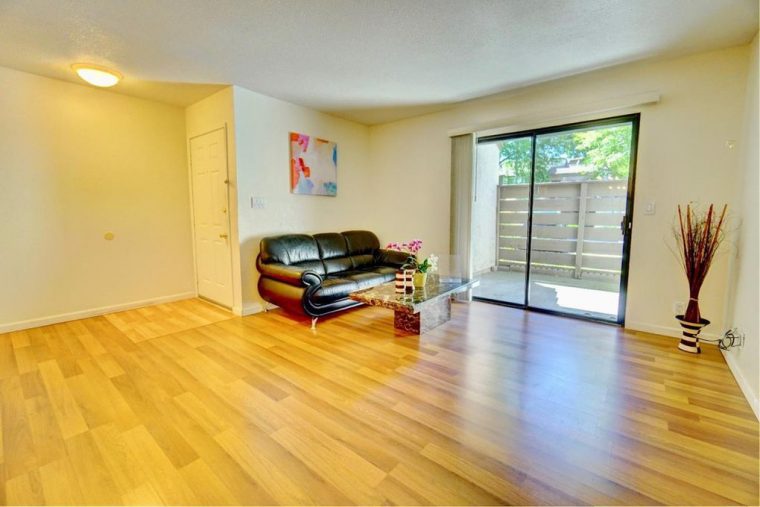 1 bed
1 bath
778 sq ft
838 sq ft lot
This cute little home is located in the Berryessa District (North Valley) in San Jose which is in the northeast portion of the city, between Coyote Creek and the Diablo Range foothills.
Built in 1983, this townhome comes in at just $604 per square foot and is offered at $469,888.
866 Gilchrist Dr. Apt 3, San Jose, CA 95133
2 beds
1 bath
903 sq ft
9,641 sq ft lot
Here we have a split level condo in the Berryessa District that includes a shared garage. Built in1971 this newly remodeled home comes in at the lowest price per square foot of our selections at just $520.
Not quite as nicely appointed at the previous two listings, it is a bit larger at just over 900 square feet. Offered at $470,000
Recap of San Jose Homes
All of the homes are probably apartments converted to condos or townhomes. The difference to you would be in the HOA rules and fees and what property you actually own.
All three homes are listed under our target price of $500,000 and all are under 1000 square feet in size, with just one bathroom. So not a lot of home for a half mill. 🙁
Median Home Prices in California
Before we jump into our representative homes in Brentwood, we wanted to drop in some stats for median home prices for California, Santa Clara County (San Jose), and Contra Costa County (Brentwood).
Median Sold Price of Existing Single-Family Homes
State/Region/County

March 2018

February 2018

CA Single Family Homes
$564,831
$522,440
CA Condo/Townhomes
$460,500
$454,500
S.F. Bay Area
$980,000
$875,000
Counties

March 2018

February 2018

Alameda
$955,000
$832,000
Contra Costa
$655,000
$610,000
Santa Clara
$1,454,500
$1,383,500
Our condos in San Jose are in line with the average price in California, but well below the median prices for the Bay Area. Single-family home prices are not differentiated from condo/townhomes by county, but you can still get a general feel for what you'd need to spend. Note that the median prices in Santa Clara County are more than double what you'd pay in Contra Costa County.
By the way, we are listing the price per square foot for each property, for ease of comparison only! A smaller cost per foot doesn't necessarily mean a better value. It is only simple and easy way to get a feel for relative cost from one house to the next.
Brentwood Ca Homes Priced at about $500,000
At first glance, we find loads of single-family homes at this price in Brentwood. But, most of the homes are actually pending. So the selection of active listings is quite small. Just shows you the demand for these well-priced homes.
1888 Connor Way, Brentwood, CA 94513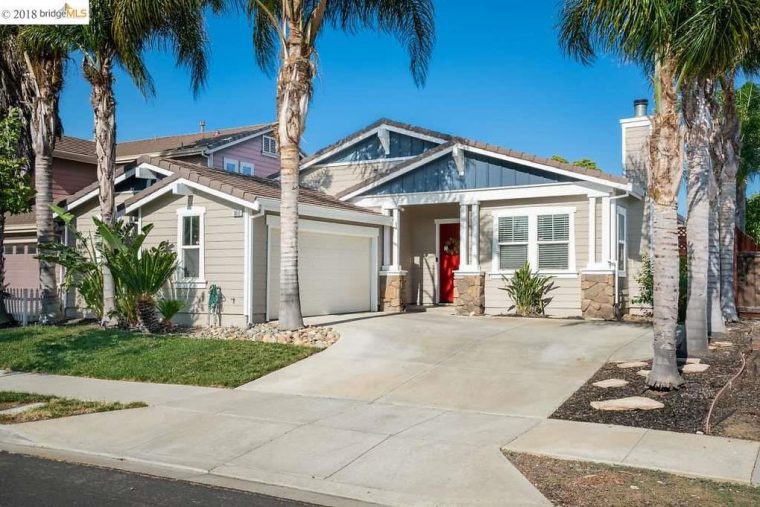 3 beds
2 baths
1,527 sq ft
5,000 sq ft lot
Listed at $499,900, this lovely single-family home was built in 2004 and has also been recently updated. It resides in the Hawthorn neighborhood near Brentwood Blvd. and Sunset Rd.
At over 1500 square feet it's nearly double the size of the condos we looked at in San Jose. And the price per square foot? That comes in at just $327, a relative bargain.
There's considerably more room with 3 beds and 2 full baths, plus a two-car garage.
3017 Carey Ln, Brentwood, CA 
94513
3 beds
2 baths
1,417 sq ft
8,450 sq ft lot
Another 3 bed, 2 bath single-family home. This one is listed at $483,800. Located in the California Glory neighborhood, this contemporary style home was built in 1996.
Featuring a very popular open floor plan with high ceilings, and an extra-large backyard, this house comes in at $341 per square foot.
2077 Heartland Cir, Brentwood, CA 
94513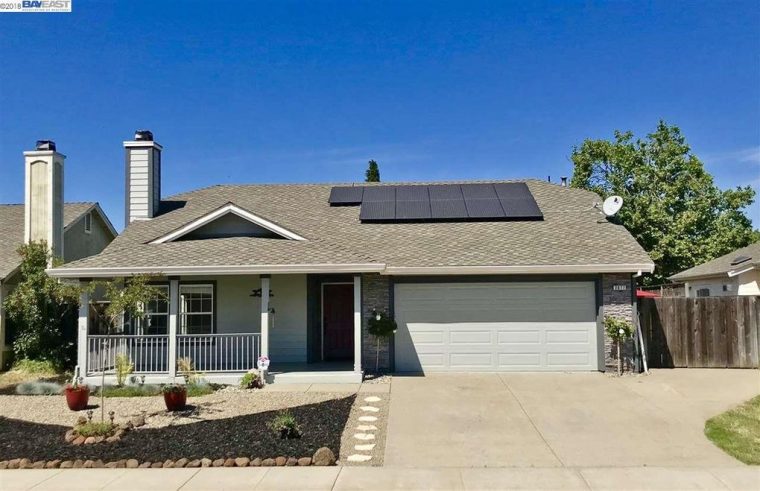 3 beds
2 baths
1,745 sq ft
5,881 sq ft lot
Listed at $469,000, the home was built in 2001 in the popular Homecoming neighborhood. This is the largest home of the three we chose to feature at 1745 square feet.
That comes to a price of $269/sq ft. With modern style and appointments, this home also has new upgrades including new carpet and granite kitchen countertops.
Recap of Brentwood Homes
All our Brentwood homes came in under $500,000 just like the homes in San Jose. But all the Brentwood homes are single-family, 3 bedrooms, two baths, with a garage. None of these homes have HOA rules or dues. In addition, these homes are priced under the median for both California single family homes as well as the median for Contra Costa County.
Of course, you have to be the judge of what's right for you. But we do encourage you to come to Brentwood and take a look at what we have to offer. We think you'll be pleasantly surprised.
Call or text Libby at (925) 628-2436, email us at info@guthriegrouphomes.com, or contact us here.
If you have questions or comments, please leave them in the comments section below. We would love to hear your thoughts on the homes we featured here.