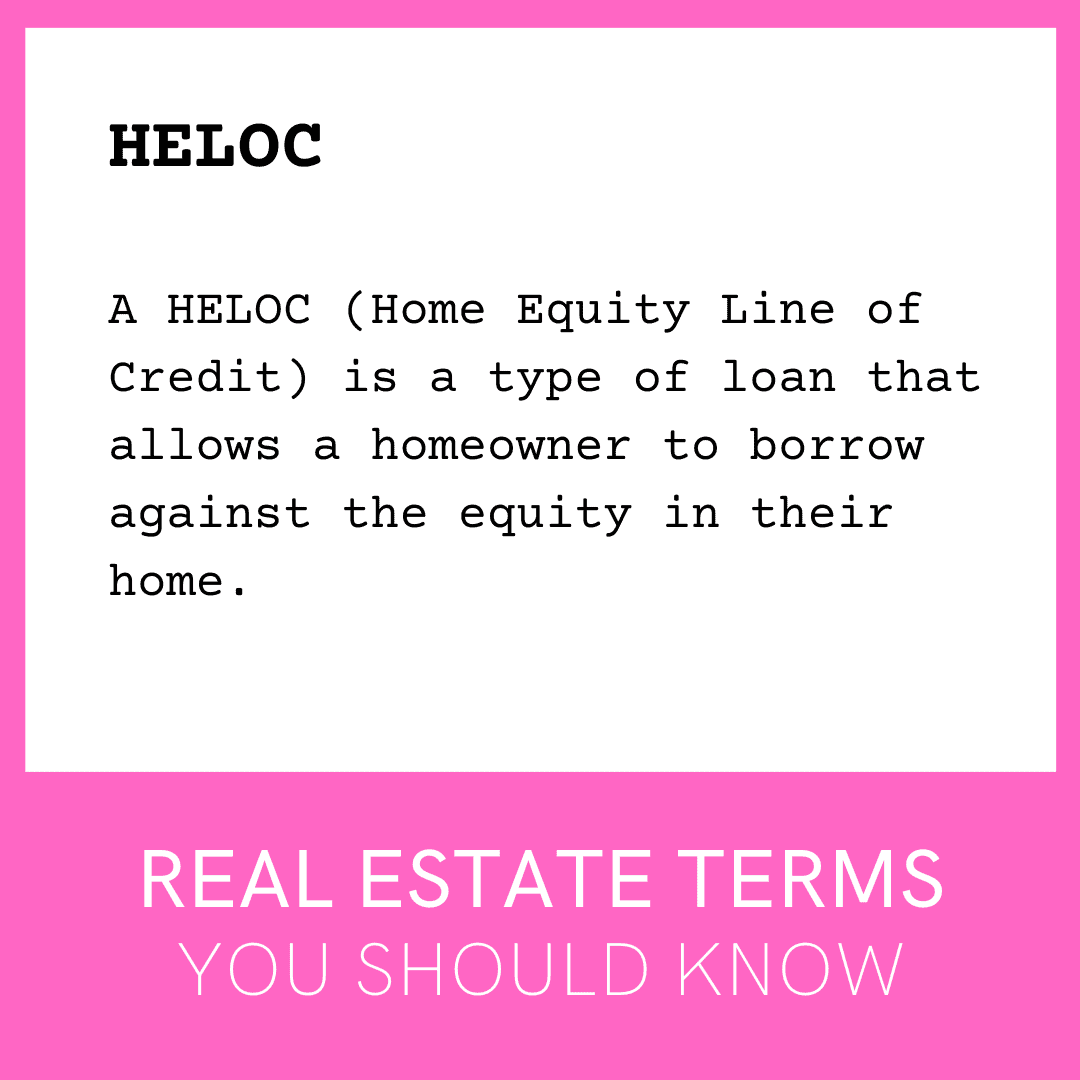 What is a HELOC?
A HELOC (Home Equity Line of Credit) is a type of loan that allows a homeowner to borrow against the equity in their home.
The borrower can use the money for whatever they choose and the interest rate is usually lower than other types of loans.
The loan is secured by the home, so if the borrower can't make payments, the lender can take the house.
Sometimes a Home Equity Loan is a better choice for the borrower. Talk to your lender to find out more.
Category: Financing