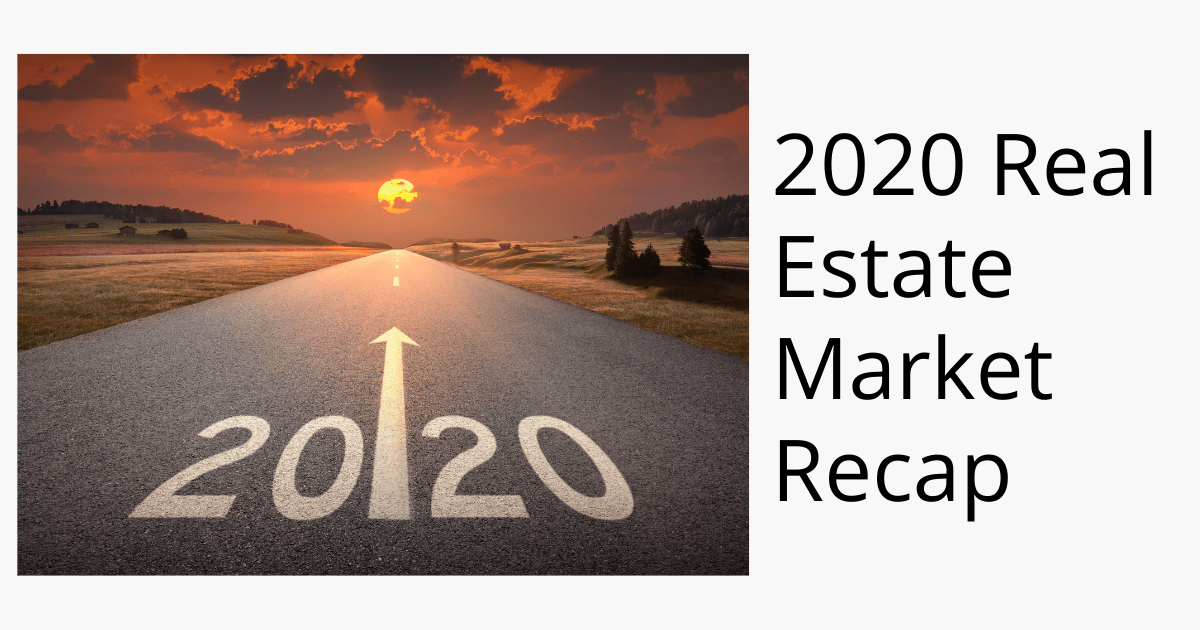 Well, folks, it's been a long and difficult year for everyone. We will certainly be glad to ring in the New Year, and I'm sure you feel the same way.
With 2020 wrapping up and 2021 only a few weeks away, we thought it would be a good idea to do a year-end wrap-up post and see how we did as far as the real estate market is concerned.
Let's look at the past 12 months, our predictions, the way things went, and how we are looking for 2021.
January 2020
Our featured article for January was our prediction for the coming year of 2020. Remember, this was before COVID-19 was a pandemic. We had just heard about a new coronavirus in China.
Community transmission of COVID-19 was first detected in the United States in February 2020. By mid-March, all 50 states, the District of Columbia, New York City, and four U.S. territories had reported cases of COVID-19.
Our Prediction:
Home prices will keep rising.
The Outcome:
Indeed, housing prices rose all year and homeowners saw appreciable gains in home equity.
Our Prediction:
Inventory constraints will continue.
The Outcome:
Correct! Low inventory of homes for sale what a major obstacle for buyers. Listings sold quickly, often with multiple offers, and buyers were frustrated with the lack of choices.
Our Prediction:
Mortgage rates will remain low.
The Outcome: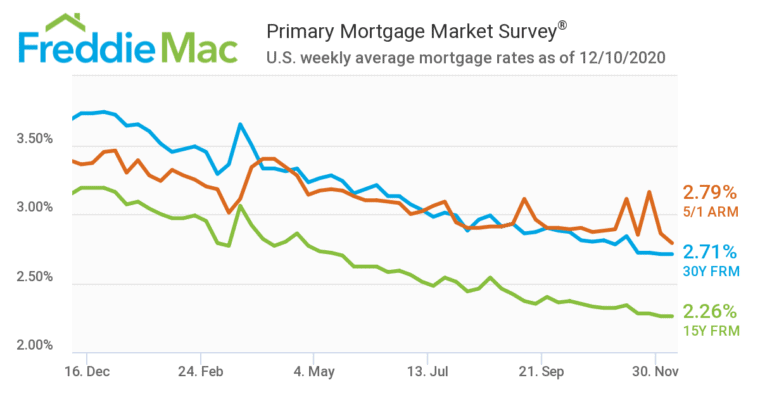 This also was the case. There was a relatively steady drop in mortgage rates from January to December.
Our Prediction:
Millennials will drive the market.
The Outcome:
Well, the numbers for the whole year are not out yet, but as of March 2020, millennials led the pack as both home buyers and home sellers compared to other generations.
How Did We Do?
I'll give us 4 1/2 Stars. We did a pretty good job with our predictions but didn't see COVID-19 coming at all. 😖
February 2020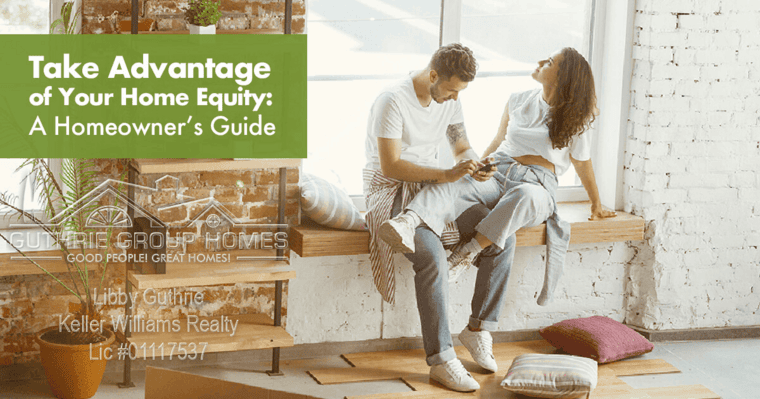 In February, our featured article was about how to leverage your home equity to build wealth.
If you recall, Home equity is the market value of a homeowner's unencumbered interest in their real property, that is, the difference between the home's fair market value and the outstanding balance of all liens on the property.
We offered the following suggestions as ways to build your wealth through your equity:
Pay down your mortgage
Raise your home's market value
We did mention that you could borrow against your equity for certain circumstances, and imagine that many people had to do this because of the pandemic.
We sincerely hope you didn't have to!
In hindsight, we would like to offer a few other suggestions on ways to build wealth from your real estate holdings:
Avoid borrowing against your equity if at all possible
Look into refinancing as a way to save on interest costs
If you have a 30-year mortgage, look into changing to a 15-year mortgage and pay your home off more quickly
Disclaimer: The above references an opinion and is for informational purposes only. It is not intended to be financial advice. Consult a financial professional for advice regarding your individual needs.
March 2020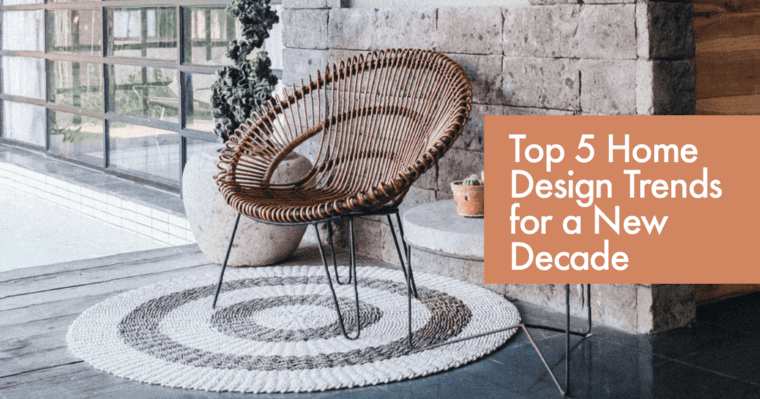 In our March featured article, we talked about trends in home design and decor for the 2020s, so it's too early to judge the decade at this point. 🤷🏻‍♂️🤷🏻‍♀️
One thing we never predicted or even considered at that time was the coming trend for home offices. Wow, the pandemic has undoubtedly affected the need and desire for home offices, larger homes with a dedicated space for an office, and the exodus from high priced cities to the suburbs and rural areas.
Last month we published a guest article called – Create a Home Office You'll Love with These 3 Ideas – with a bit of inspiration on home office ideas. Combine that with the article on home design trends and you have a pretty good guide to get you started.
April 2020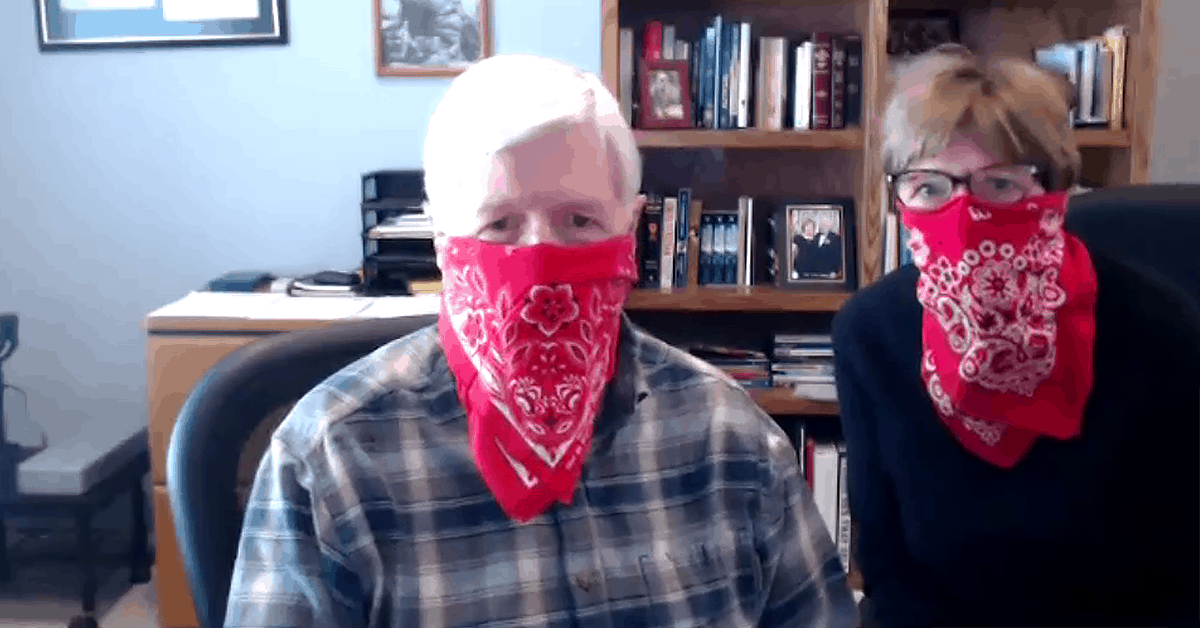 In April, we were all stuck at home with the lockdown. Who knew it would last this long?
In that article, we had some good tips for you which are still good today.
Have a home emergency preparedness kit
Don't hoard, but have plenty of 🧻🧻🧻 on hand
Stay active
Get outside when you can
Social distance
Stay connected using safe methods like Zoom, Facebook, and Instagram
If you're feeling stressed, lonely, or just need a kind word, but sure to connect with us on Social Media, and Libby on Facebook.
May 2020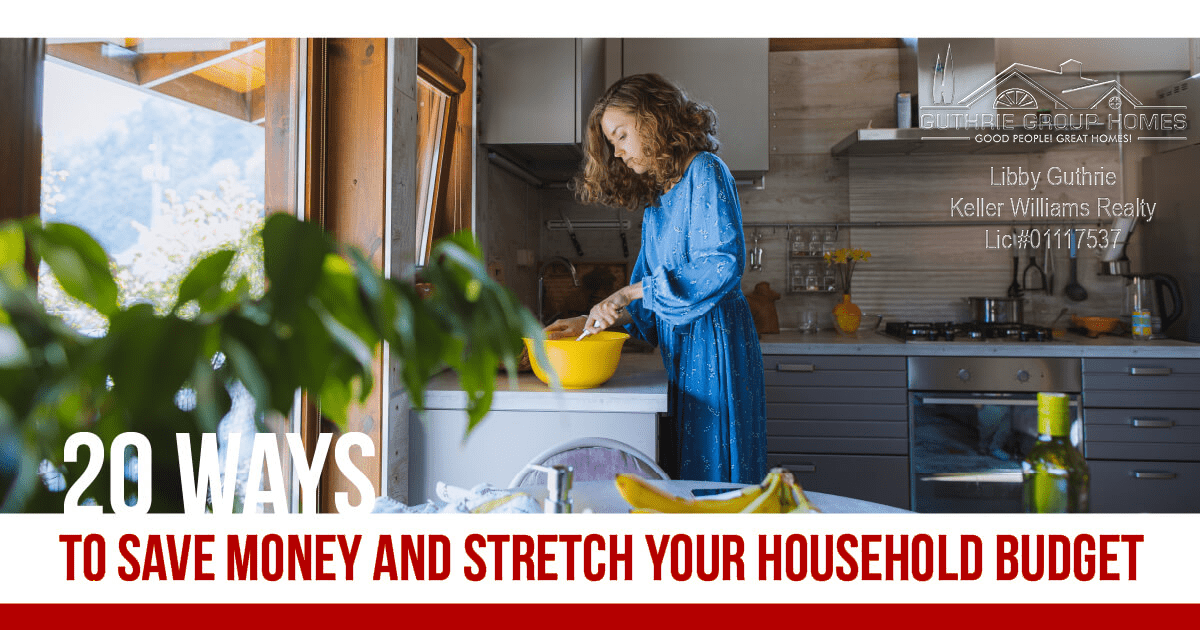 Our featured article for May was on saving money and stretching your budget.
Since COVID has had a financial impact on just about every American, we thought these tips were very important.
Not only did we provide you 20 tips, but we also offered a free printable copy of a budget worksheet.
If you would like a copy of it, just give us a call or email us at info@guthriegrouphomes.com
June 2020
The June featured article was on if this is a good time to buy or sell real estate.
At that time, new safety procedures had been implemented to keep you safe while involved in a real estate transaction. We wrote about those procedures in the article.
We also provided an easy guide to decide if it was a good time for you to buy or sell. That guide is still relevant today. This is a meaty article with lots of good information, and we suggest you read through it again.
July 2020
Our July market update talks about a real estate market upturn.
Fears of the pandemic had somewhat subsided and buyers were out in force looking for homes and getting on with their lives.
Homes were selling for over asking price and sellers were receiving multiple offers on their listings.
This article provided both buyers and sellers with solid advice on how to navigate the changes in the market. This advice holds true today.
Whether you are a buyer or seller, your very best chance of success is to work with Libby!
August 2020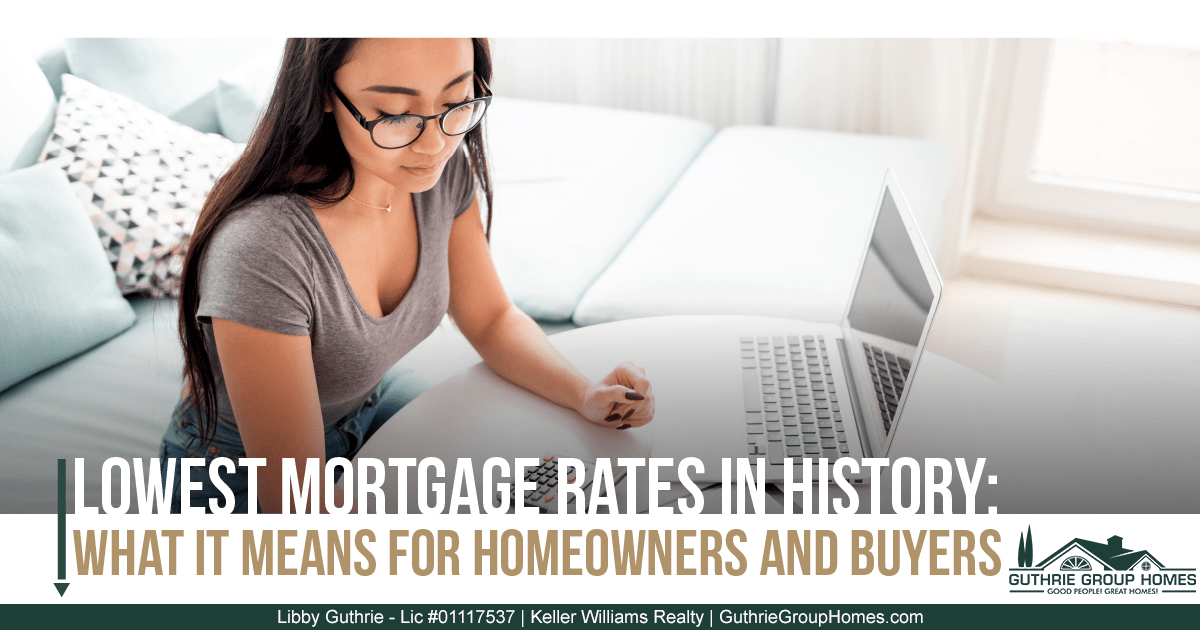 In our August featured article, we talked about what the low interest rates mean for homeowners and homebuyers. At that time, they were the lowest in history. We know now the mortgage rates dropped even further.
This article provides guidance on how to take advantage of the situation.
For home buyers, these low rates gave more buying power and better opportunities to become homeowners.
Four things to consider when shopping for a mortgage are:
Consider a 15-Year Mortgage Term
Give Your Credit Score a Boost
Make a Large Down Payment
Pay for Points
Shop Around
These tips are still relevant today.
For homeowners, we pointed out that low mortgage rates can increase buyer demand. But what about homeowners who don't wish to sell?
They could capitalize on the rock-bottom rates by refinancing their existing mortgages.
This advice also holds true today. If you haven't already, contact your mortgage professional to see if refinancing is in your best interest.
September 2020
In September, the trend of moving up to a larger or nicer house began to pick up steam. Alternatively, some were looking for a second home, often away from the chaos of the pandemic.
If you were considering either alternative, this article was for you. We helped you look at why one or the other choice was better for you or if neither were the right choice for your circumstances.
Here are some of the parameters to help you decide:
1. Determine Your Time and Financial Budget
2. Rank Your Priorities
3. Explore Your Options
Again, this is sage advice and if you're considering a move up or a second home, be sure to read this article first.
Also, here is a worksheet for you to rank your moving priorities.
October 2020
In October, the featured article touched on Virtual Tours. Now, we've been doing Virtual Tours for a long time and they are very popular marketing tools for both sellers and buyers.
But the need for staying at home and social distancing made Virtual Tours even more popular if not critical.
In this guide to the technology you can discover the five secrets:
#1: Virtual Tours Have Evolved
#2: Virtual Doesn't Mean Impersonal
#3: Virtual Is Just The First Step To Safe Home Sales
#4: The Speed of Closing Depends on Your Goals
#5: Virtual May Not Always Be the Right Choice
So if you're about to start on the journey of homeownership, or selling your home, be sure to get all the details so you can make the best choice for your needs.
November 2020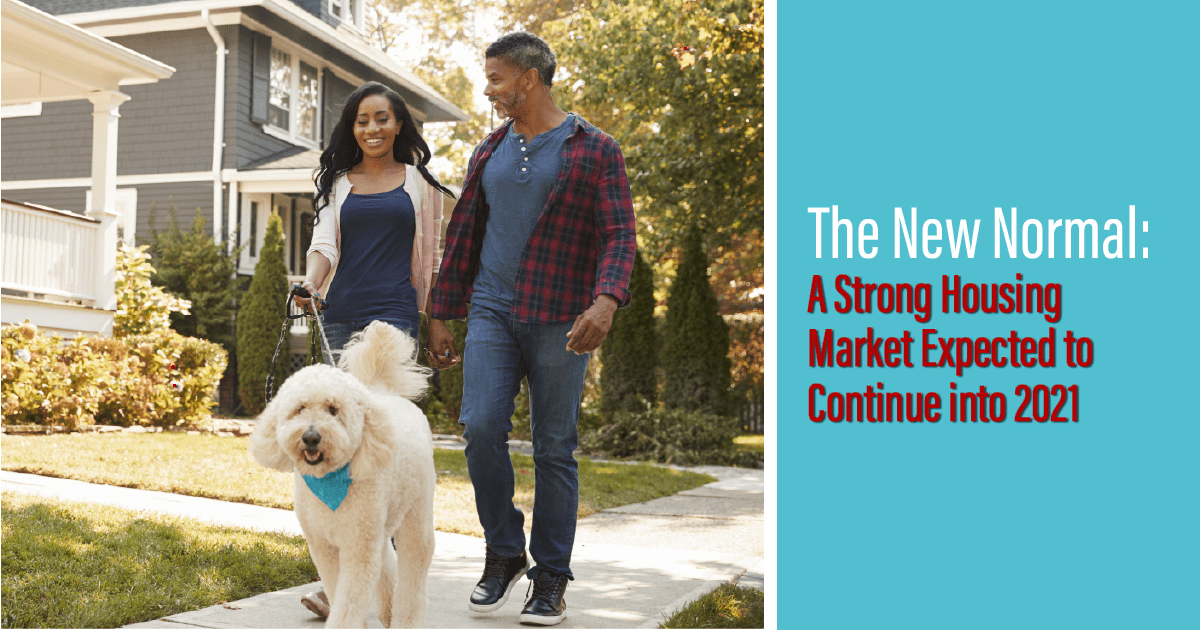 In our November featured article, we set the tone for "The New Normal" in real estate. Strangely, this is almost spot on with our January predictions. I guess after over 25 years in the business we have a pretty good handle on the market. 😁
The one major difference, of course, is we live in a world where the global pandemic affects our life in totally unpredictable ways. While the market is strong, there are more obstacles between you and your real estate goals.
Never fear, we are here to guide you through the storm. 🌪🌨
Here's a short recap of the New Normal:
Fewer listings equal a seller's market
Buyers benefit from low mortgage rates
A record-setting year for home sales is expected to continue into 2021
Real Estate is a good bet
Before you dive into the buying or selling process, develop an actionable plan that you can stick to. We're glad to help guide you through the process!
December 2020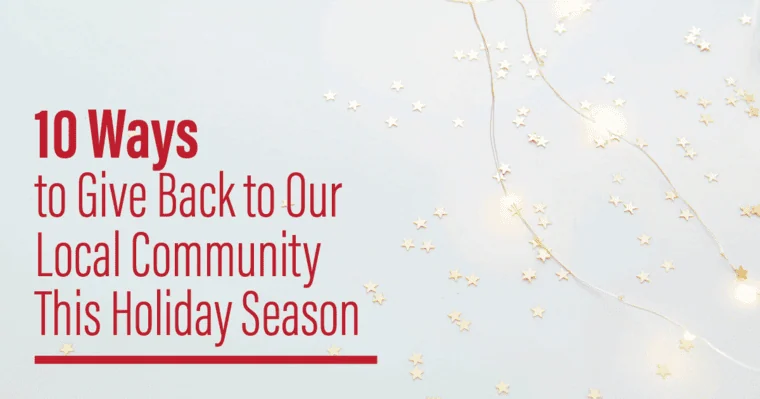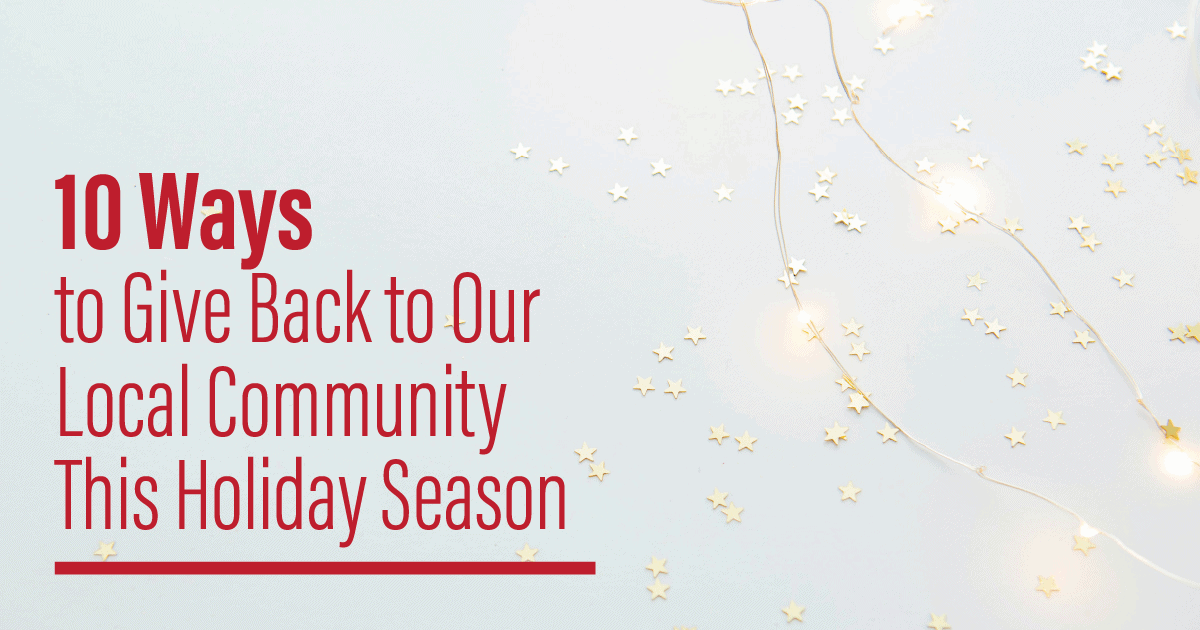 This year has been the strangest one we can remember. And despite all the hardships we've all endured, there are many people and families that have had it much worse.
Our December article is a short guide on how to give back this holiday season.
But these 10 ways of giving can be implemented at any time of the year, so even if you can't give today, you may be able to give later on.
One thing everyone can do is share that article to spread the holiday cheer as wide as possible.
More Than Just Articles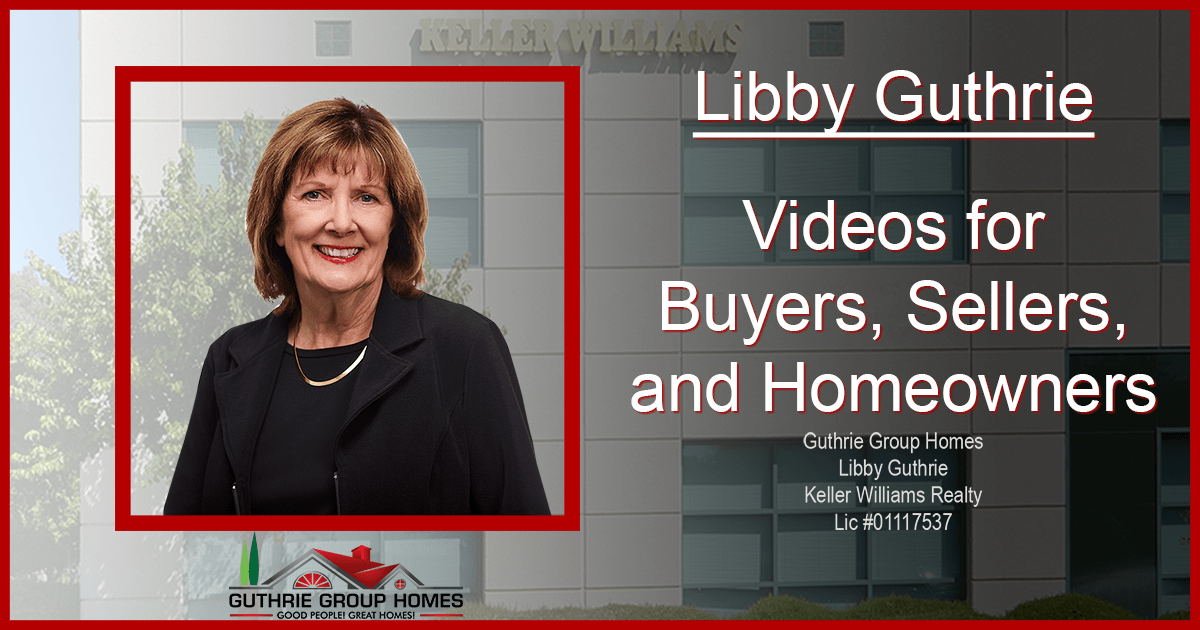 We've listed our 12 Featured Articles for 2020 in this post, but there were loads more informational posts we published this year.
There are at least another dozen articles you can see in our blog.
In addition to that, Libby was very busy recording her popular video series. She published 14 videos this year alone.
To see those videos, go to our Video Page.
Conclusion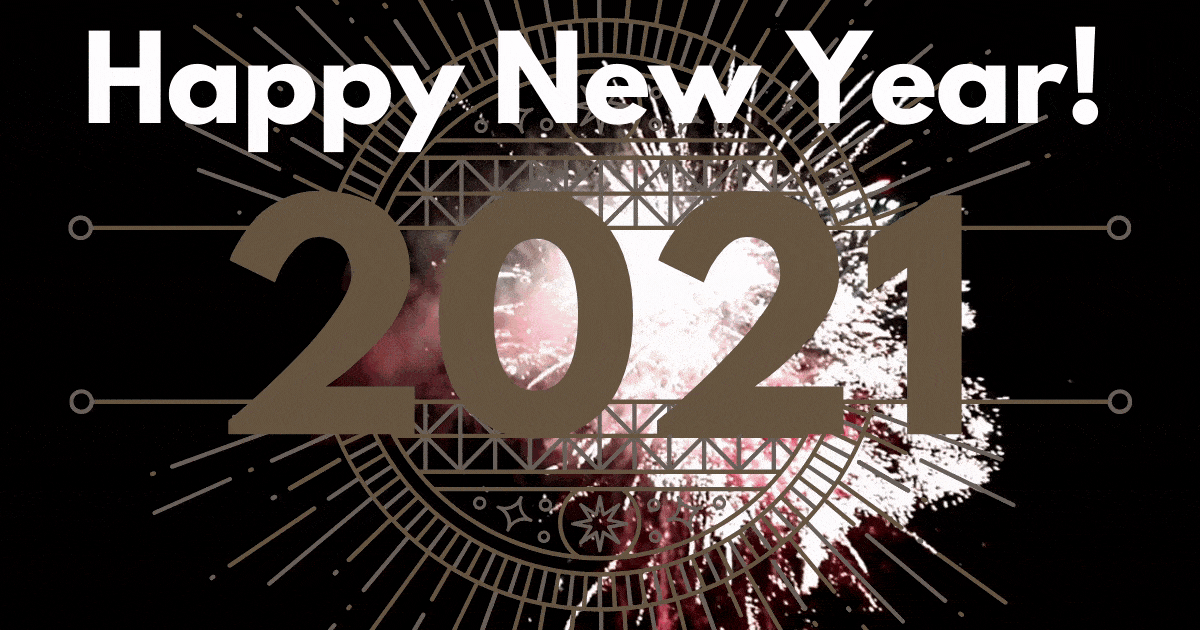 Libby and I hope this information has been useful to you. But if you have any real estate or homeownership topics you would like to see covered in 2021, please don't hesitate to let us know.
Give us a call, leave a comment below, or send us an email. We'll get back to you ASAP!
Thank you for your loyal readership, for your referrals, and for your friendship, we treasure it!
As this is our last post for this year, we want to wish you a Happy and Prosperous New Year!
~ Ken and Libby