Guest Post by Tina Martin of Ideaspired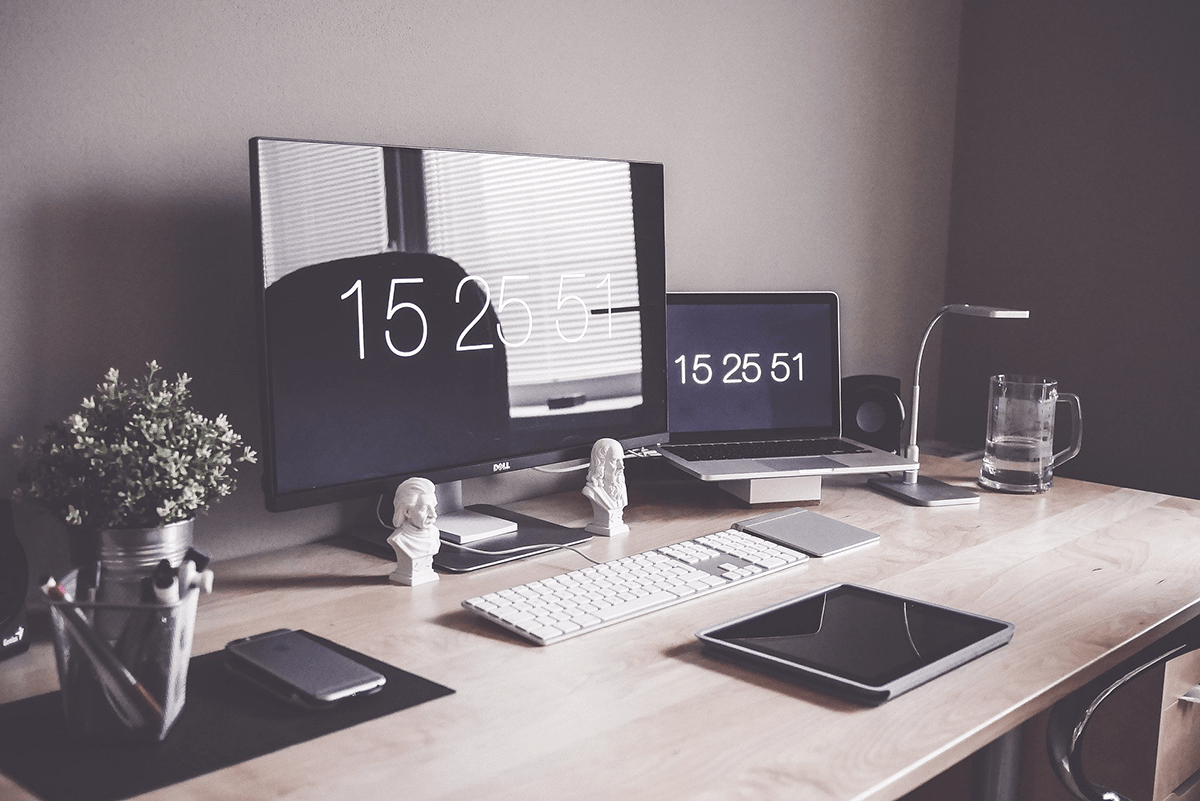 Working from home may be the new normal, but it doesn't mean your home office setup is dialed in just yet. If you're struggling to make room for your professional and personal pursuits at home, consider these options for outfitting a home office you can work with.
If buying a home is on your mind, Guthrie Group Homes can help you find the ideal property. But there are also other options for fitting a workspace into your floorplan, no matter where you live.
Buy a Home (for the Office Space)
It's worth noting that now might be a good time to buy if you need a home upgrade. Or maybe you're planning a move from a rental to your first home. Along with ensuring that your new place has enough room for a home office, you'll also want to learn more about the home buying process and what to expect.
Figuring out how much home you can afford, outlining your purchasing budget, and finding an agent are also crucial elements of your homeownership timeline. Plus, unless your finances are picture-perfect, you'll need some prep time before you start searching for properties.
Managing your debt, for example, is a necessary step, pre-purchase. Explore whether debt management solutions are right for you – there are more options than just bankruptcy. From debt counseling to consolidation loans to settlements, you have choices that can help you achieve your homeownership dreams.
Go Beyond the Cubicle
You might be picturing a pristine office space with a massive desk and an even more massive bulletin board on the wall. But thinking beyond the corporate cubicle idea of a home work area could be just what you need to really dial in your office space at home.
First, your desk doesn't need to be large, unless you'll really use it for spreading out piles of paperwork. Think about your needs and how you use your equipment and furniture. A small or even foldable desk might be more fitting for your space and your work habits. If you mostly work on a laptop, you'll have even more options and greater flexibility when it comes to how you set up shop. Either way, keeping an open mind is the first step toward designing the perfect home office space.
Of course, there are some productivity strategies that work equally well in the corporate world and at home. Things like painting your home office an energizing color and letting in natural light can make the space more inviting.
Build the Space You Don't Have
If there's no way to squeeze a home office into a corner of your home or apartment, there are more alternatives. Plenty of professionals choose to renovate a garage or attic to accommodate their business at home. Many others add on outdoors, installing standalone buildings in their backyards that serve as workrooms or client meeting spaces. You'll need to find out your city's codes on such structures before building or setting up, of course. But in most places, you can install a building that's under a set number of square feet without violating city codes or local ordinances.
If you want to take advantage of low refinance rates, think about renovating your mortgaged home to suit your business's growth, suggests Bankrate. You might add a bump-out, an extra room, or even a second story to your house. Such improvements can add value to the property plus allow you to scale your business without needing to rent commercial or storage space.
Whether you buy, style, or build a business headquarters at home, focusing your efforts on professional growth can only benefit your entrepreneurial goals. Of course, buying a house isn't the only way to make room for a home workspace. But if you're in the market, contact Guthrie Group Homes for help finding the perfect property.
Photo via Pixabay
Be sure to visit Tina Martin of Ideaspired for more Inspired Ideas.