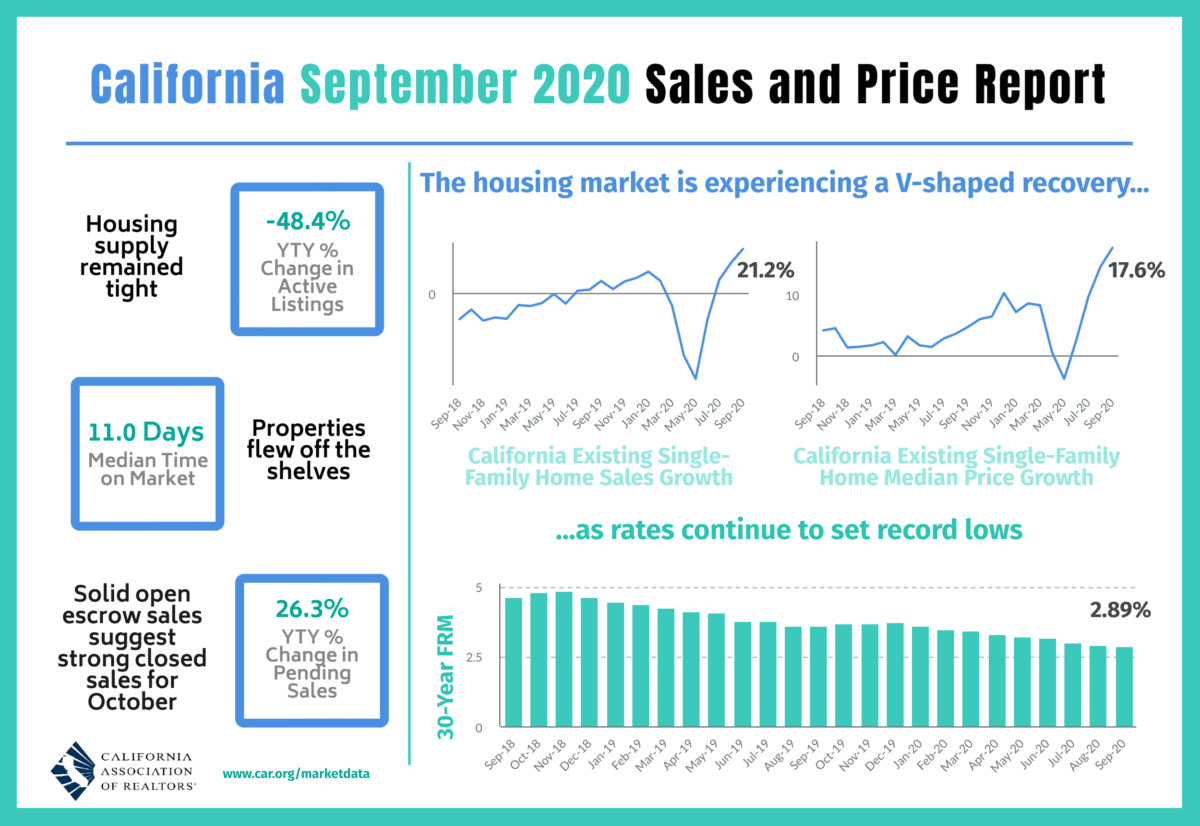 Despite the continuing COVID-19 crisis, and looming political climate, everyone still wants to know: How is the Market?
The housing market is experiencing a V-shaped recovery since January of this year. As you can see in the image below, existing single-family home sales in California had been trending up from September 2018 and peaked around January 2020. The market bottomed out around June and then began a rapid climb which has continued through September 2020.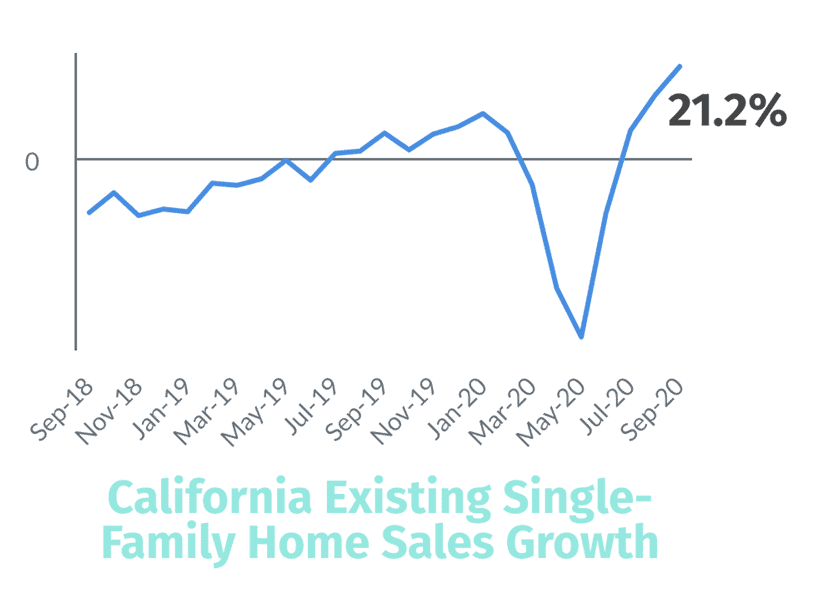 What this Means for You
If you're a homeowner and you've been thinking about selling, this is an excellent time to see if putting your home on the market now makes sense for your goals.
If you're a home seller, you can expect to sell your home faster than at any other time this year.
For home buyers, competition is fierce and the availability of homes for sale is low. If you need to buy, get off the fence because it looks like these trends will last a while.
Median Home Prices
The next graph shows the increase in median home prices for single-family homes in California, which is up 17.6%. We've seen a similar rise in prices in Contra Costa County and expect it to continue in the foreseeable future.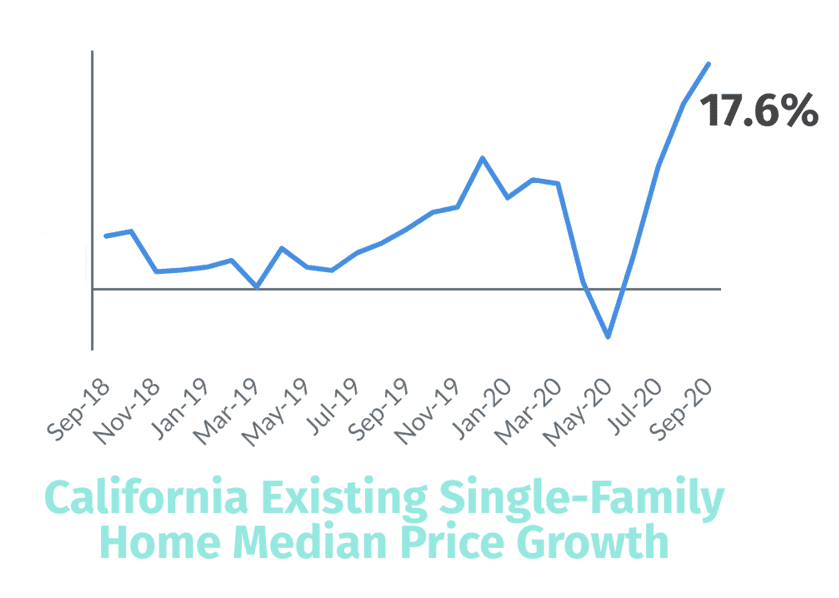 What this Means for You
If you're a homeowner, you can look forward to an increase in your home equity, at least in the short term.
If you're a home seller, you can expect to get a higher price for your home than at any time this year.
For home buyers, prices will probably continue to rise, so waiting could get expensive fast. If I had a crystal ball I could tell you for sure if you should buy now, or wait. But the safe bet is usually to do what is the right thing for you now.
Mortgage Rates Continue to Fall

Over the past couple of years, mortgage rates have seen a fairly steady decline with a 30-year fixed-rate mortgage of 2.89% in September. 15-year fixed, jumbo loans, and variable rate loans have followed a similar trend during this time and generally fall between 2.5% and just over 3.00%. This means purchasing power and mortgage affordability are extremely high right now.
Unfortunately, with the steep rise in home prices, the low cost of a home loan is partially offset by the increase in housing costs.
What this Means for You
If you are a homeowner and have not looked into refinancing, speak with your mortgage broker or lender to see if you can save some money on your home loan. Your situation is unique so it's not a given that you should refi right now. But it's a smart move to do the math and know for sure.
If you're a home seller, low loan rates mean more people will be able to afford to buy a home. That along with high demand and low inventory means you are in the best position to sell so far in 2020.
If you are a buyer, these low mortgage rates mean you can buy more house for the buck. Hopefully, rates will stay low for a while, and we expect that to be the case, but we didn't predict the pandemic so who knows what will happen in the next few months or so.
Supply and Demand
The supply of homes for sale is down by 48.4% over last year at this time. And the available homes are flying off the shelves with just an 11-day median time on the market. 🤯
September also had a 26.3% increase in pending sales from the previous year and a strong level of closed sales are anticipated for October.
What this Means for You
If you are a homeowner and you don't plan to sell anytime soon, this is just another cycle in the real estate market. If you are planning to sell, call us right away. We can discuss what it will take to get your home on the market ASAP.
If you are a home seller, please remember that the homes that are selling fast are still priced right for the market and show well to prospective buyers. Simply jumping in to make a quick buck is not a good approach. All the usual guidelines for selling still apply. If you will, please let Libby and I be your trusted advisors so you can get the most money, sell fast, and meet your real estate goals.
If you are a buyer, be sure you have your financing in place. If you are not pre-approved for a home loan, please read this article on the difference between being pre-approved and pre-qualified. Check out some of our other articles and reports on buying real estate and this one for first-time homebuyers.
The best way to succeed in this type of market is to be prepared, educated, and plan ahead so when you do find the right home, you won't be disappointed.
Real Estate and COVID-19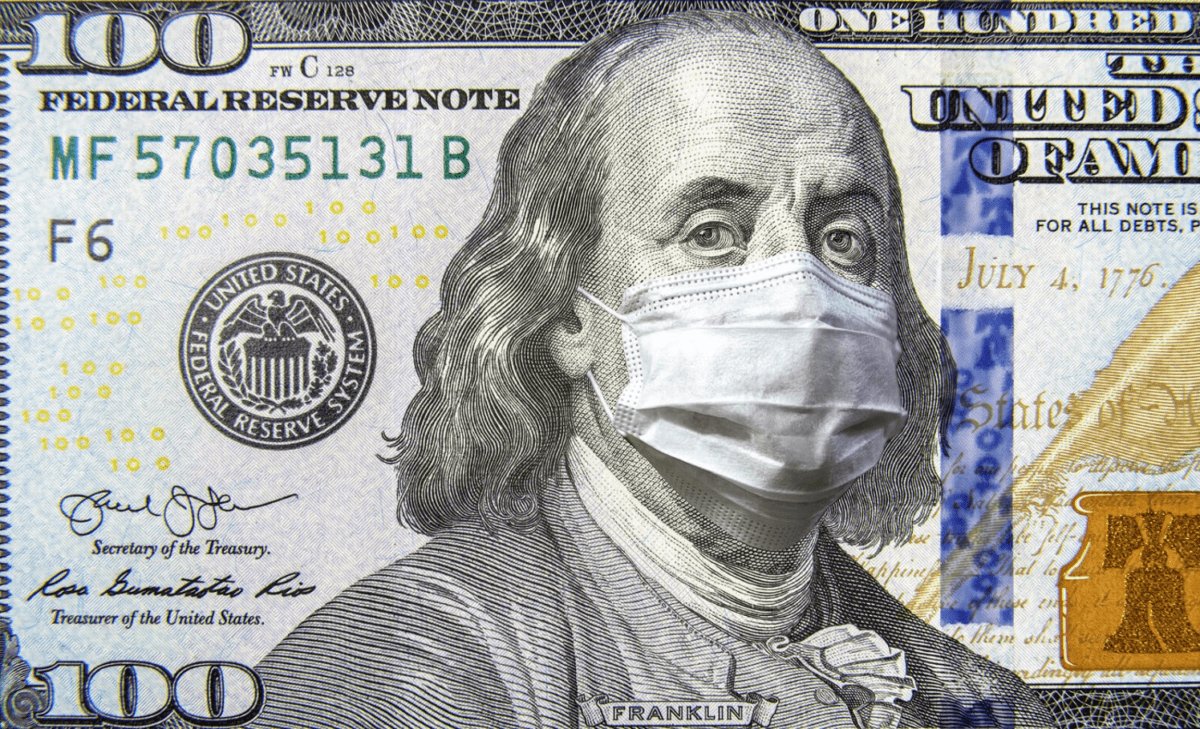 It's been a bumpy road this year for everyone in the business of real estate as well as those needing to buy or sell a home. Although we are not back to "normal" we can help buyers and sellers, well, buy and sell.
Of course, there are rules and guidelines set forth for Realtors® to protect everyone involved in the transaction. For instance, Virtual Home Tours have become even more important so that prospective buyers can get a sense of being in a home without setting foot in it.
With many companies now supporting remote work from home, the need for larger homes with a dedicated office space and homes outside of larger cities, the desire to move to East Contra Costa County has boomed.
If you're contemplating a move from outside of the area, know that we consider your safety with paramount importance. We have the systems in place to protect you and your family while shopping for a new home.
Whether you're ready to make a move or need help weighing your options, we'd love to help. We can determine your current home's value and show you local properties that fit within your budget. Or, if your heart is set on a second home in another market, we can refer you to an agent in your dream locale.
Contact us today to schedule a free, no-obligation consultation! Call us at (925) 628-2436 or email us at info@guthriegrouphomes.com
Our usual disclaimers:
The above information represents our opinion and is not intended as financial or legal advice. We can only speculate on the future of Real Estate, we do not have a crystal ball. 🔮
This article is for informational purposes only. Consult a financial professional for advice regarding your individual needs.