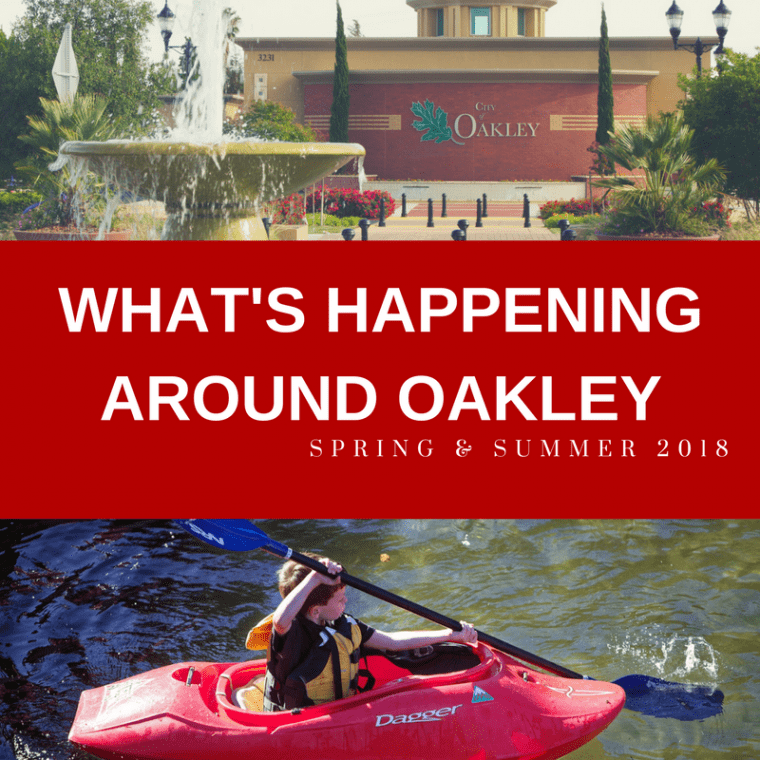 With spring in the air and summer just around the corner, it's time to get out and enjoy yourself! Luckily, you don't have to go far to find something fun to do. Here are some things to do in Oakley this spring and summer.
Movie in the Plaza
Bring your lawn chairs and blankets and enjoy an outdoor movie night with friends and neighbors in the Plaza at Oakley City Hall. The first movie night will be on May 5, 2018 (movie TBA) with dates also set for June and July. See the Oakley City Event Calendar for more details.
Taste of Oakley
With its proximity to great family farms and vineyards, the Oakley food scene has been steadily been growing. On May 12, 2018, the city of Oakley will be hosting its 4th annual Taste of Oakley event where guests will get to sample the best of what Oakley based food professionals have to offer. Space is limited and reservations are required. More details are available on the City of Oakley website.
Big Break Regional Shoreline
One of East Contra Costa County's local natural treasures, the Big Break Regional Shoreline in Oakley is an outdoor lover's dream. This regional park features access to Marsh Creek Trail and the Big Break Regional trail. Dogs are allowed on leash on the trails in designated areas. For fishing enthusiasts, there's a pier as well as offshore fishing where fisherman have caught largemouth bass, striped bass, and even sturgeon. The park also features a sand lot of children, picnic areas, and a beach launch for kayaks and canoes.
Nature lovers have lots to do at the shoreline. Birds like the white-tailed kit, great blue heron, and green heron call this area home as do various mammals including beavers and river otters. Visitors can learn more about the animals and their habitat thanks to the Delta Visitor Center. The center is open Wednesday through Sunday, offering all sorts of events and classes for all ages. Check out their event calendar for more information.
Big Break Marina
A bit further down from the Big Break Regional Shoreline is the Big Break Marina. The recently renovated marina boasts new docks, improved launch areas, fresh landscaping. The entire area is family friendly and dogs are welcome! It also offers secured storage for boats, trailers, and RVs, with surveillance and onsite harbormaster.
Fishing enthusiasts can find everything that they need at Dan's Delta Outdoors. Want to explore the Delta but don't own your own watercraft? Rent a fishing or recreational Kayak onsite at Kayak City.
Big Break Marina also is host to various fishing tournaments throughout the spring and summer. Dan's Delta Outdoors has tournament dates in May, June, August, and October; Wild West Bass Trail in June; the American Bass Association in July and September; and the Yak-a-Bass Tournament is tentatively scheduled for July. See here for more details about upcoming tournament dates.
Cityhood Celebration
Incorporated in 1999, Oakley commemorates its anniversary every year with a huge celebration and everyone's invited — admission is FREE! This year, Oakley's Cityhood Celebration will be on July 7, 2018, and will be on the lawn of Freedom High School in Oakley. People are welcome to bring music and activities for the whole family. Oakley's Cityhood Celebration also celebrates Independence Day and the night finishes with a spectacular fireworks extravaganza.