Here's something about Libby I'll bet you don't know.  Libby is into ghosts!  With Halloween on the horizon, I thought this would be a good time to share that with you.
Over the years we've done a lot of traveling.  Whenever we're planning a trip, Libby does some research to find out if there will be a haunted place we can visit.  And, over the years, we've visited many.  I can't report any success in actually experiencing a ghost at any of these except for one place.
Side note here: Also, over the years and as Realtors going into thousands of homes, we have experienced on a number of occasions, what we feel were haunted houses.  Most definitely!
Back to our story.  Years ago, Libby had a book about haunted places in the California gold country.  That subject can keep you busy!  There are an unbelievable number of haunted places up there!  Google "haunted gold country" sometime and see what I mean!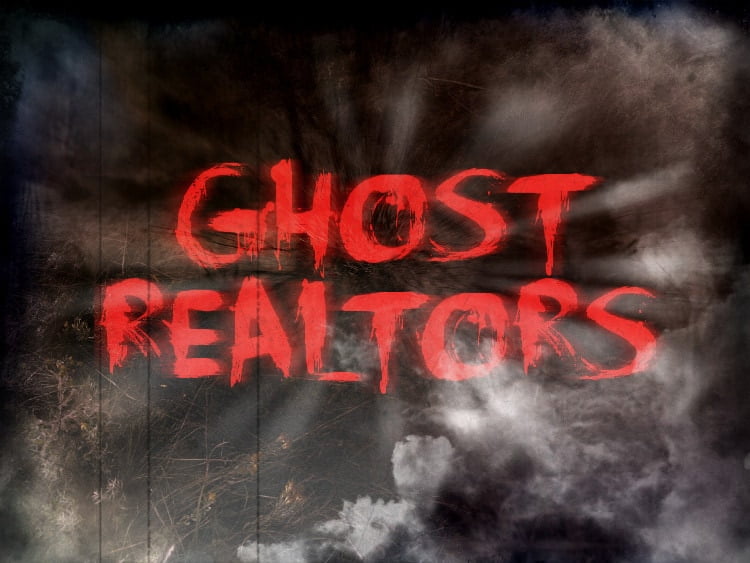 We like to visit Yosemite whenever we can and the route we usually take goes through the little town of Groveland, in the woods up the winding Priest Grade Road above Lake Don Pedro.  That's definitely gold country!
In Groveland sits the Groveland Hotel, right near the Iron Door Saloon. The Iron Door Saloon, by the way, is the oldest saloon still operating in California.  Lots of stories about that place!
The Groveland Hotel is said to be haunted.  Here's the story.  The Groveland Hotel was built originally in 1849.  Starting out as an adobe building, it was eventually transformed into quite a structure.  Most people think of the gold rush in California as a short period starting in 1849 and lasting a few years.  However, there were working gold mines and gold miners in the Sierras until World War II.  In fact, my grandfather panned gold for a few years during the Great Depression to help keep his family fed.  But that's another story.
So, over the decades there were periods of time when gold miners would stay at the hotel.  The miner of particular importance to this story is Lyle. It is reported that Lyle lived at the hotel for a number of years and worked in mines in the area and did some prospecting of his own.
It was in 1927 that Lyle died in his hotel room.  After he died, Lyle was found on his bed and under the bed was a box of dynamite.  Since that time, Lyle's room and other rooms and other areas of the hotel have been the scenes of unusual happenings attributed to Lyle's ghost.
Room 15 was Lyle's room.  Actually, it still is if his ghost hangs out there. 👻 It is officially designated "Lyle's Room" by the Hotel.  That's what everybody calls it.  If you want to book it for a stay, just tell them you want Lyle's Room.  It has become a popular destination!
There are a lot of happenings attributed to Lyle.  A big one is female guests reporting that after placing their cosmetics on the dresser, they will come back to the room later and find them all scattered on the floor or moved over to the sink.  One guest reported actually watching as the cosmetics flew off the dresser seemingly by themselves.
Now Lyle was reported to be an excessively neat person who kept a very neat room and tidy dresser.  Hmmm!
Other things attributed to Lyle are things going wonky with the water.  Sink faucets, tub faucets, and showerheads coming on all by themselves.  Then back off again.
Doors can open and close by themselves.  Locks will refuse to work and then, start working again.  A room can suddenly become very cold for no visible reason.  Then the cold goes away. Lights in various parts of the hotel will turn on with nobody around.  There are also stories of furniture moving on its own.
There will be periods of time when these things stop happening for a while.  Then, after some days they start up again.  The story goes that Lyle had an affair with the woman who owned the Charlotte Hotel across the street and his ghost goes there for visits sometimes.
Now here's where Libby and I come in.  A few years ago, we had planned a trip to Yosemite and decided we wanted to spend the night in Lyle's room on the way up there.  When Libby tried to book the room, she was told that it was already booked.  We could not change our trip date to Yosemite, so we decided to book the Lola Montez room, so we could at least stay in the hotel.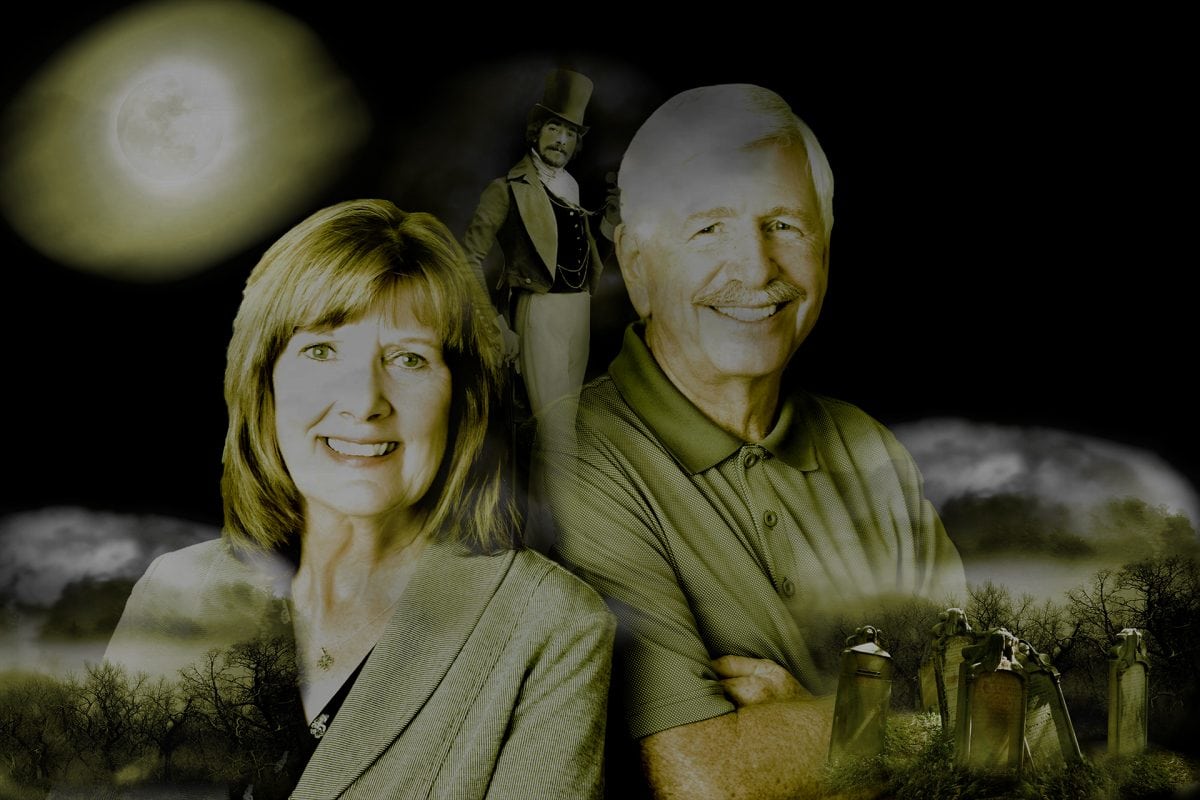 Though we were aware of Lyle and his haunting, at this time we were not aware of many of the specific happenings attributed to him. Back then the hotel did not publicize Lyle as they do now.  It was during and after this trip that we got the "whole story."
Once we arrived and checked into the hotel, we went to the Lola Montez room and unpacked and prepared for our stay.  Our plan was to go have cocktails at the Iron Door Saloon and come back to the hotel to have dinner in their restaurant.
While getting ready to do that, I proceeded to take a shower.  About halfway through the shower, the water went suddenly very cold!  Wow!  That caused old Ken to hop out of the shower stream and turn off the cold water. There was some cussing too, to be honest.  However, the water stayed cold.  Very, very cold!  I had to step back into it to rinse off the remaining soap. More cussing!
I had to shut the ice-cold water off by shutting off the hot water tap.
Now, typically, when one runs out of hot water taking a shower, the water cools down gradually.  That was not the case here!
As soon as I got dressed I went to the sink in the other room and turned on that hot water tap.  It was fine.  Back in the shower, the water coming out of the hot water tap was cold.  It was still cold when Libby and I returned from cocktails and dinner.  It was still hot at the sink. In the morning, it was hot again.
When we left the hotel to go to the saloon, we told the receptionist about what had happened and asked if there was a problem with the water.  Remember at this time, we knew the hotel was supposed to be haunted but we did know not many details.  The receptionist just smiled and said, "oh, that was Lyle."  It was then that we learned the details about Lyle's ghostly activities.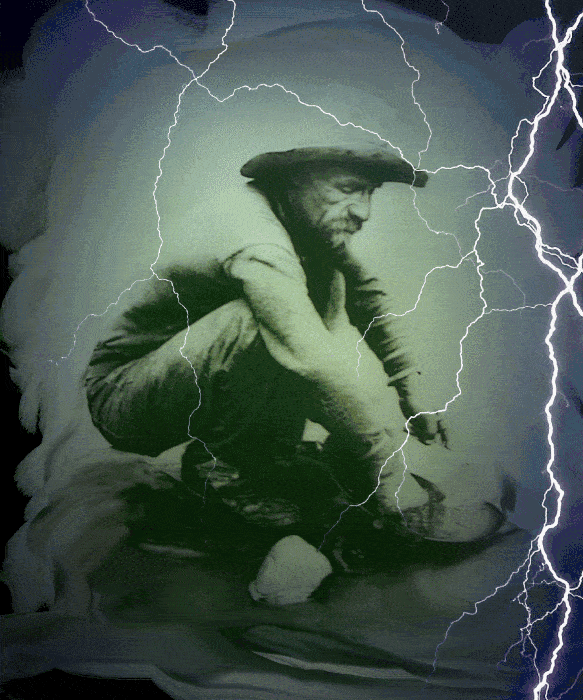 "Oh, that was Lyle!"
The rest of the stay was uneventful except that Libby was sure some of her cosmetics had been moved in the night.  Nothing on the floor, but some not where she left them.  Hmmm!
Last Fall, as we planned another trip to Yosemite, we decided to try again for a night's stay in Lyle's room.  We booked the room well in advance, so we had it locked up.  We were pretty excited that maybe this time we were really going to experience old Lyle up close.
Then, just days before the trip, the hotel contacted us and told us they were very sorry but there were some renovations going on and they had not finished on schedule.  Lyle's room and other rooms in the area could not be stayed in at this time.  They offered us a room across the street at the Charlotte Hotel instead.  Big disappointment!  Years previously, before we knew about Lyle, we had stayed at the Charlotte Hotel one night and did not like it at all.  So, we booked another hotel outside of Groveland.
We are still determined to stay a night in Lyle's room though.  Our plan is to try again next time we go to Yosemite.
One final thought.  If you are like me, you might be thinking that all of the things reported about Lyle could be due to not so ghostly things.  Maybe the plumbing is strange.  Maybe the electrical system is too.  Maybe somebody is actually pulling some stuff on guests.  I would have to say those are possible.  But, what the heck?  We're still going to check it out one day!  When that happens, we will let you know how it worked out.
Would YOU stay in a haunted hotel?
In the meantime, if you are thinking about buying a haunted house, or are thinking about making another real estate decision or have any real estate related questions, pick up the phone and call Libby at 925-628-2436.  She would love to hear from you!