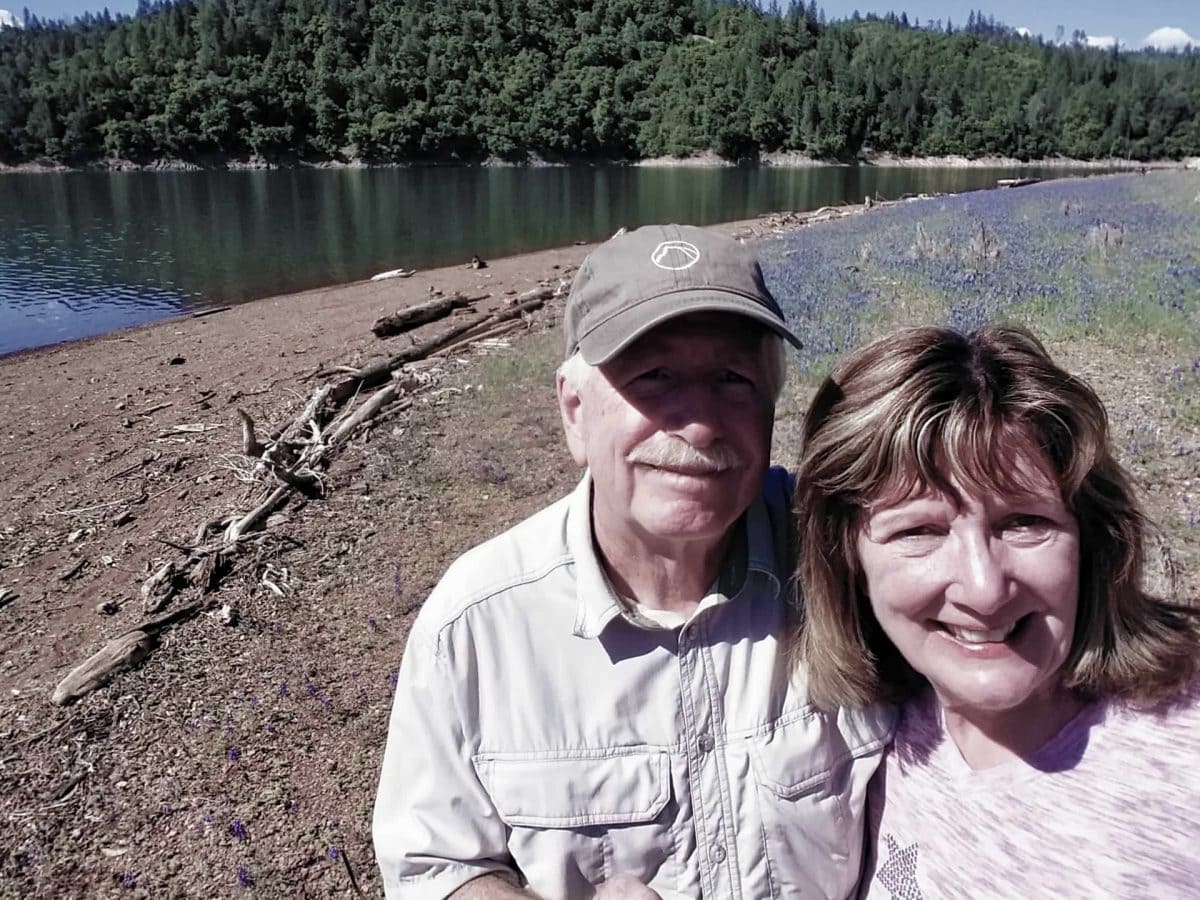 "It hasta be Shasta!"
Shasta Lake is a reservoir in Shasta County, California, United States. It is within the Whiskeytown–Shasta–Trinity National Recreation Area, operated by the Shasta-Trinity National Forest. It is also popularly known as "Lake Shasta". Wikipedia
Libby and I recently took a short vacation up at Lake Shasta. If you've never been, it's gorgeous. In fact, the whole area is a wonder of nature.
You've got Mount Shasta (which is actually a volcano 🌋) standing majestically above the lake with a peak elevation of 14,179 ft, Shasta Lake (which is actually the largest reservoir in California), surface elevation of 1,067′, and Shasta Dam, the eighth-tallest dam in the United States.
There is a plethora of wildlife including several varieties of eagles, deer, gatherings of butterflies, various trout in the lake, along with bears. Which we, fortunately, didn't run into.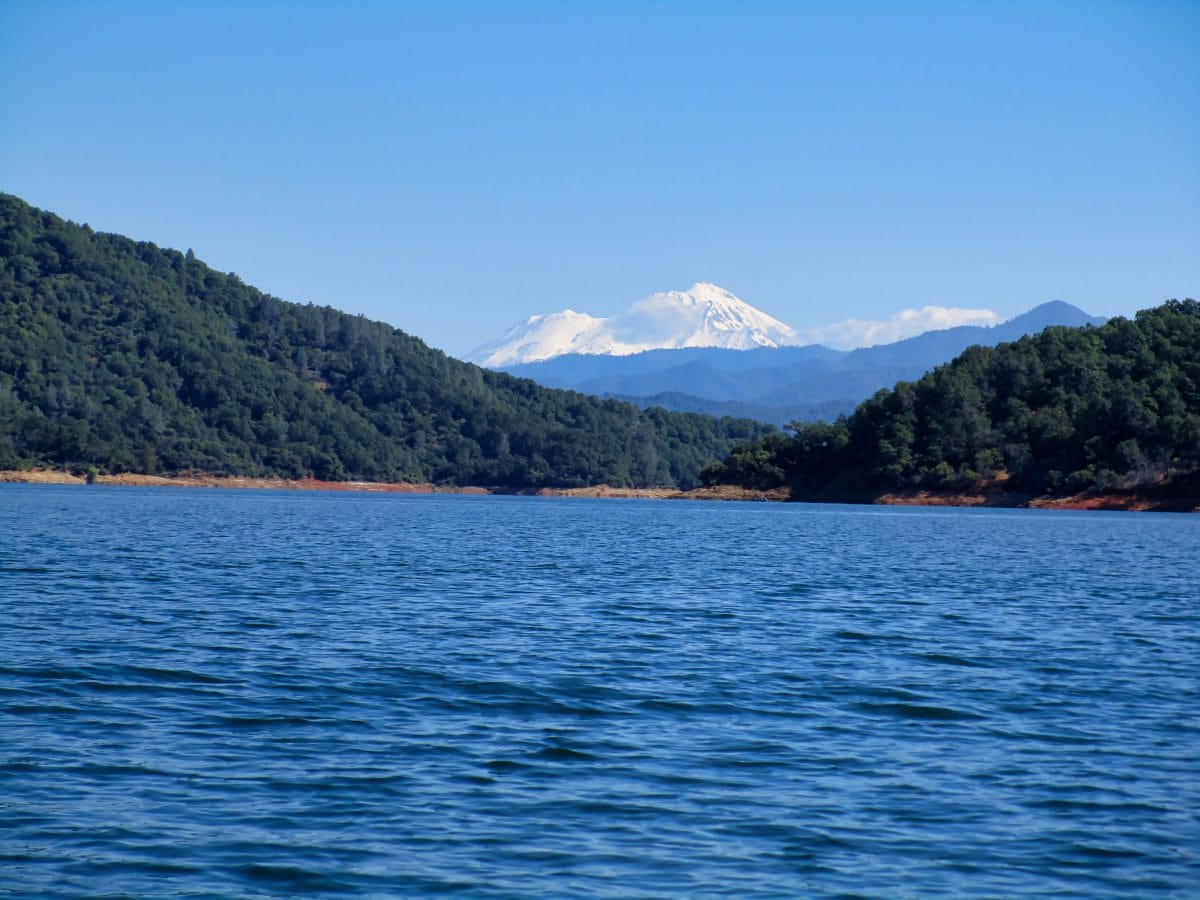 As we mentioned in a previous adventure, we are trying to get away from the office a bit more and get our boat into the water at some of our favorite locations throughout the state.
This time we stayed at the Silverthorn Resort on the Pitt River arm of the lake.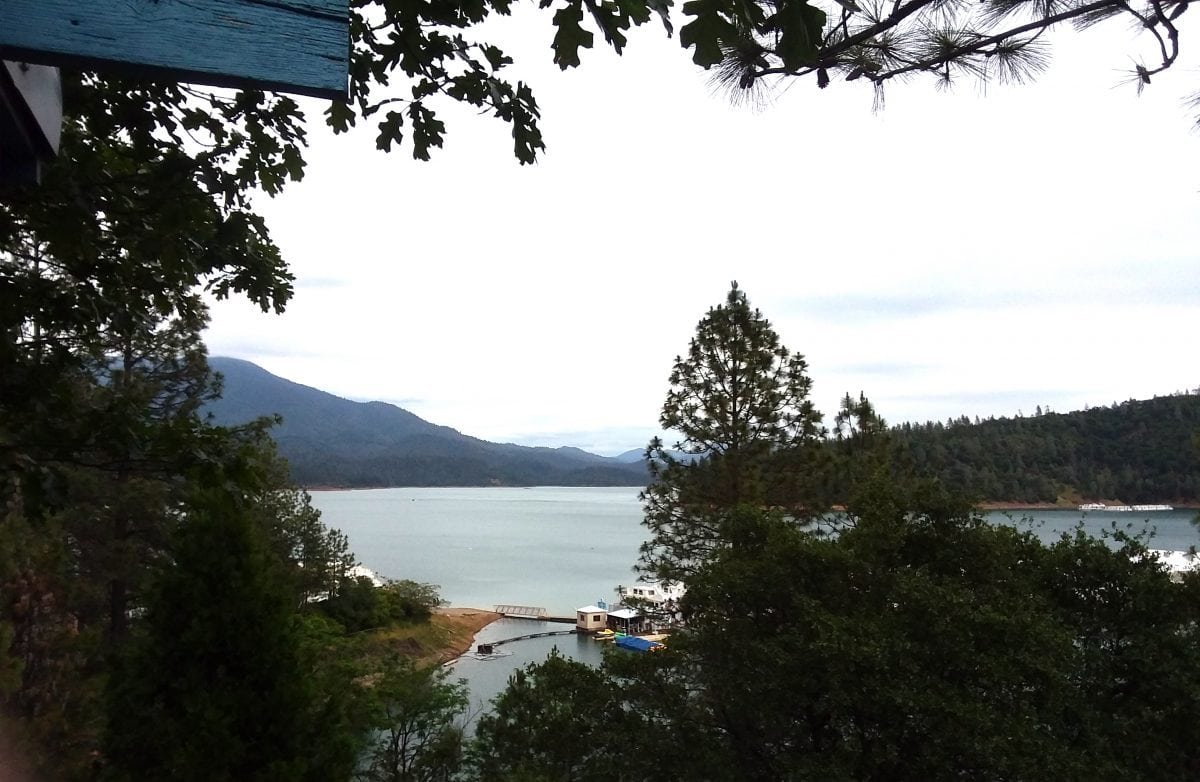 As you may know, the lake is huge. Many years ago, we used to go up there and rent a boat and then go to a remote location and camp for a week or so. Springtime is always best as the lake is full then and the crowds have not shown up yet. That is the most beautiful time we think.
It is also a good time to see wildlife. On this trip, we saw a number of Golden Eagles, Bald Eagles, many other species of birds, deer, and other critters like the gatherings of butterflies (see below).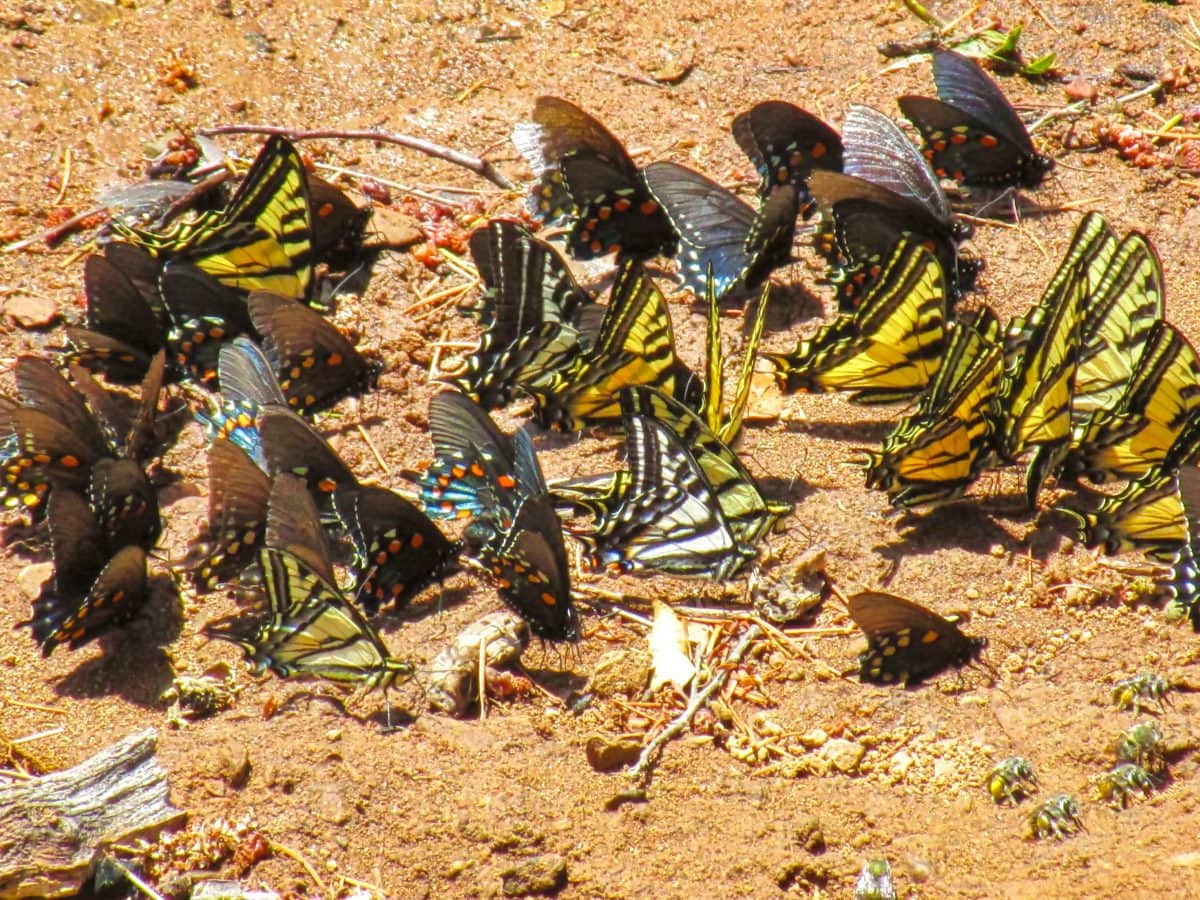 What was interesting to me is that there were more than one species of butterfly gathering together, along with some sort of bees.
I tried to get photos of the eagles, but I did not have the right equipment to get a decent shot. 🙁
When we used to camp years ago, we would either go to Arbuckle Flat, which was a Forest Service maintained boat-in campsite, or Stein Creek campsite, which was also a Forest Service maintained campsite. We wanted to visit those places we enjoyed so much 20 years ago.
There was nobody there at the Arbuckle Flat campground. The Stein Creek campground had been shut down by the Forest Service many years ago. We found the location and the trail going up from the lake shore, but we couldn't tell there had ever been a camp there.
Accommodations
As I said earlier in this article, we stayed at the Silverthorn Resort in a nice cabin. Well, not so much a cabin as a fourplex. One building, 4 units. And, they didn't tell us the cabin was upstairs.
Besides the unit being upstairs, it was up a steep hill from the marina, so we had to hustle our stuff up and down to the boat every day. All part of the adventure. 🙂
But after the work, came the reward. Here we are relaxing on the deck.
Thorn, the resort mascot.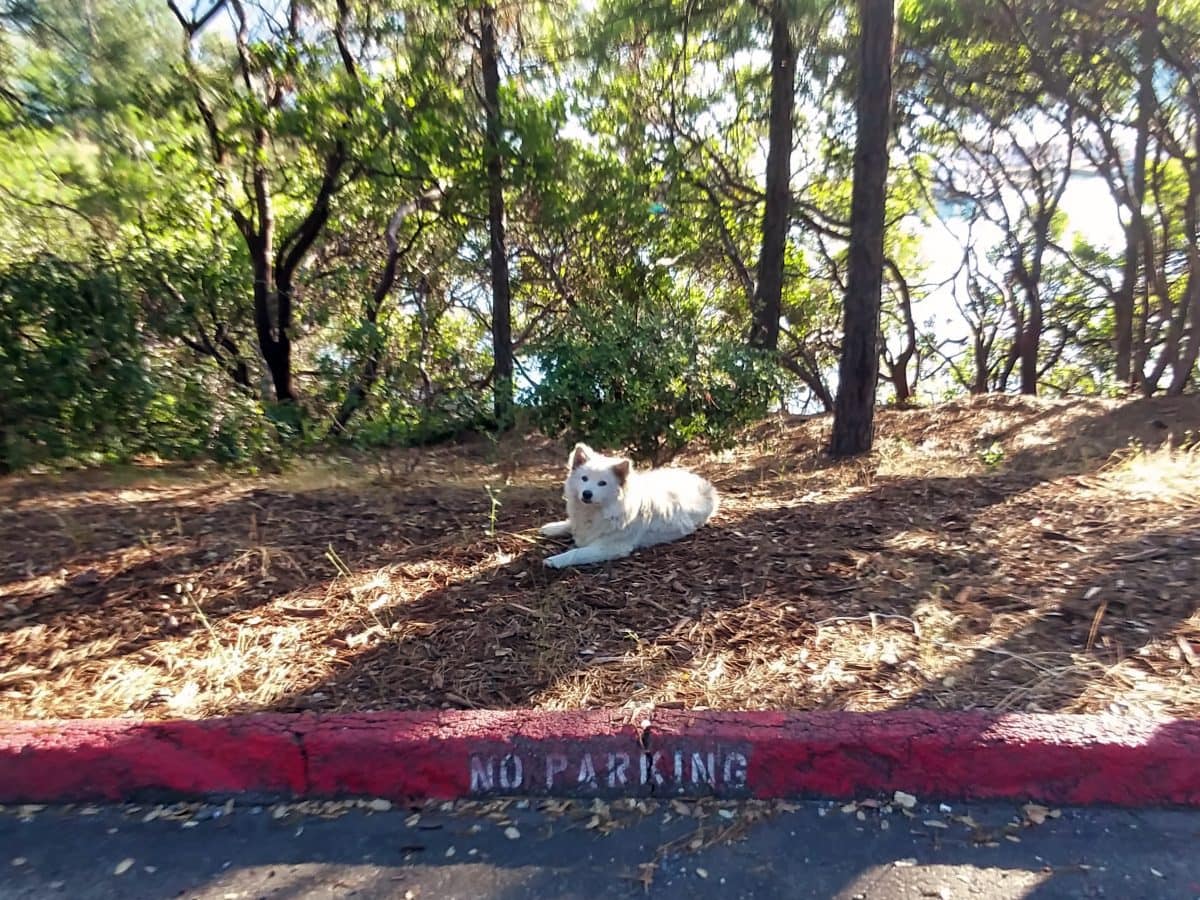 The story is that Thorn was discovered by one of the resort employees going for a walk in the woods. Thorn was a puppy and was with her mother who sadly, was dead. The employee brought the pup back to the resort and nursed her to health and named her Thorn.
Thorn is friendly but will not let anyone touch her. She has a dog house at the cabin where the employee lives and eats there but she will not go inside the cabin or any other buildings.
Fishin' and Boatin'
One challenge we had was that there was no slip to be used for launching or re-loading a boat. I had to start up the boat and back it off the trailer and then drive it around the houseboats to the guest slip we were assigned. Then had to drive it back onto the trailer after we got back. Not the most convenient, and to be honest, there was some cussing involved! 😡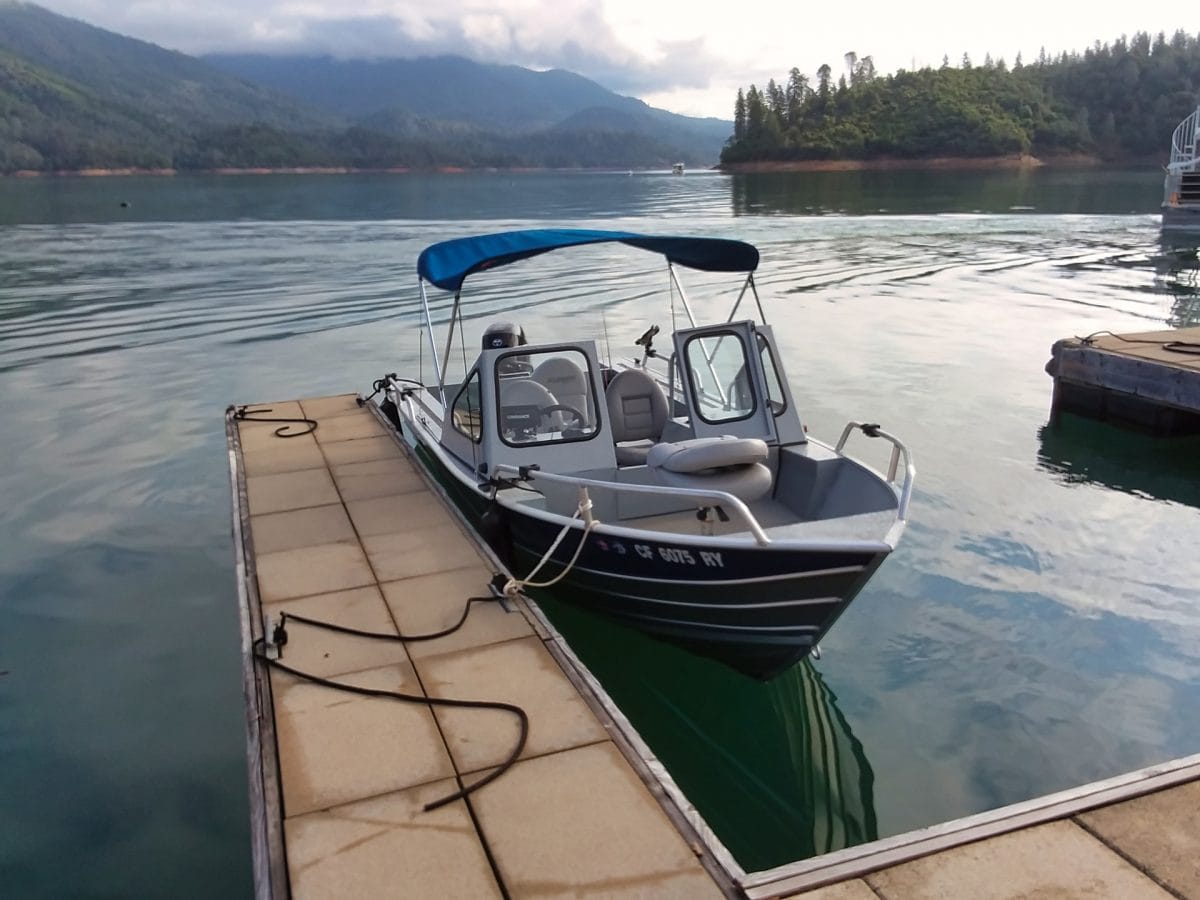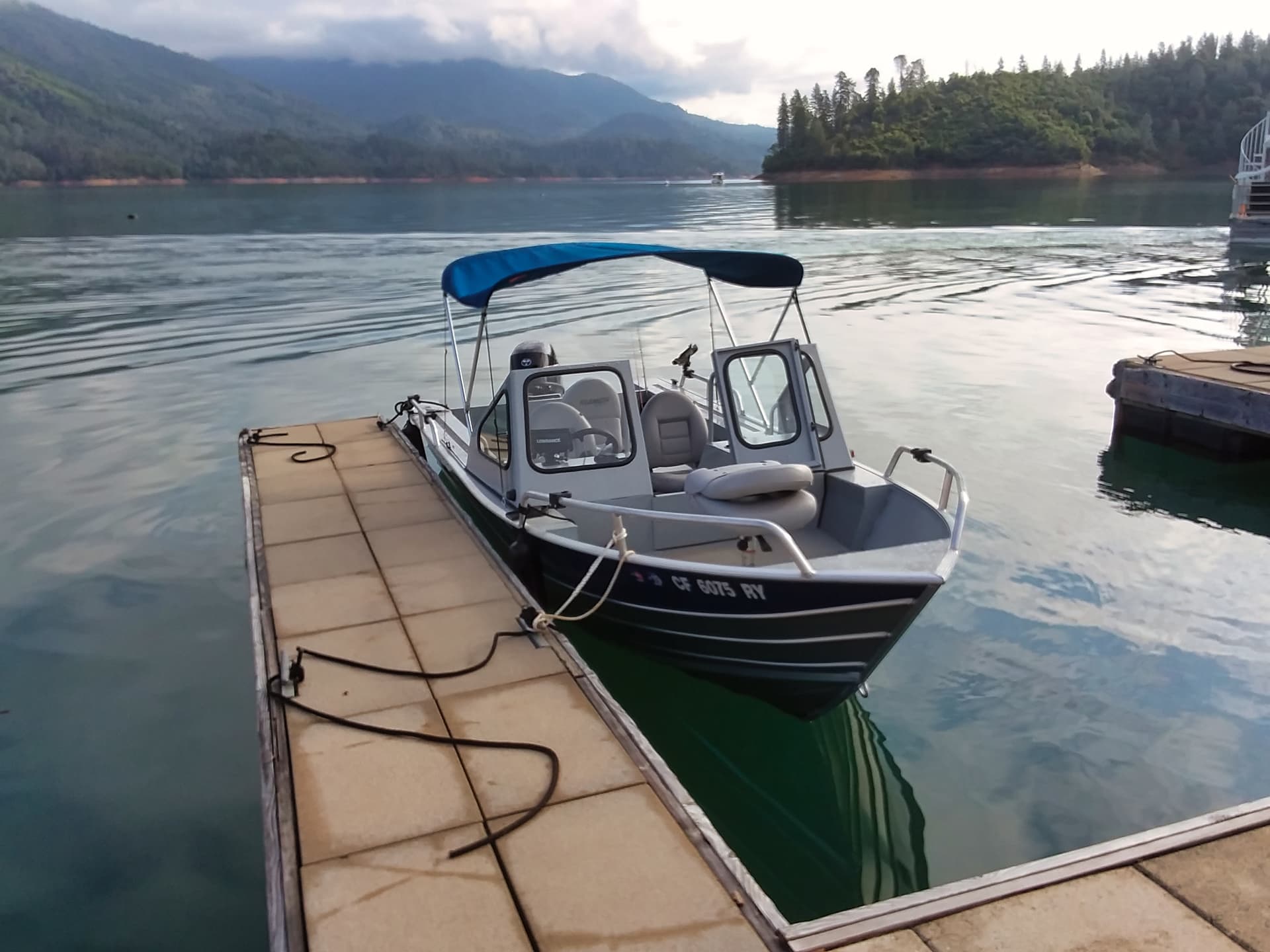 The fishing was decent. Libby caught a very nice sized Kamloops Trout. It was big enough for us to have it for dinner and then finish it off at breakfast. As usual, she caught the biggest fish.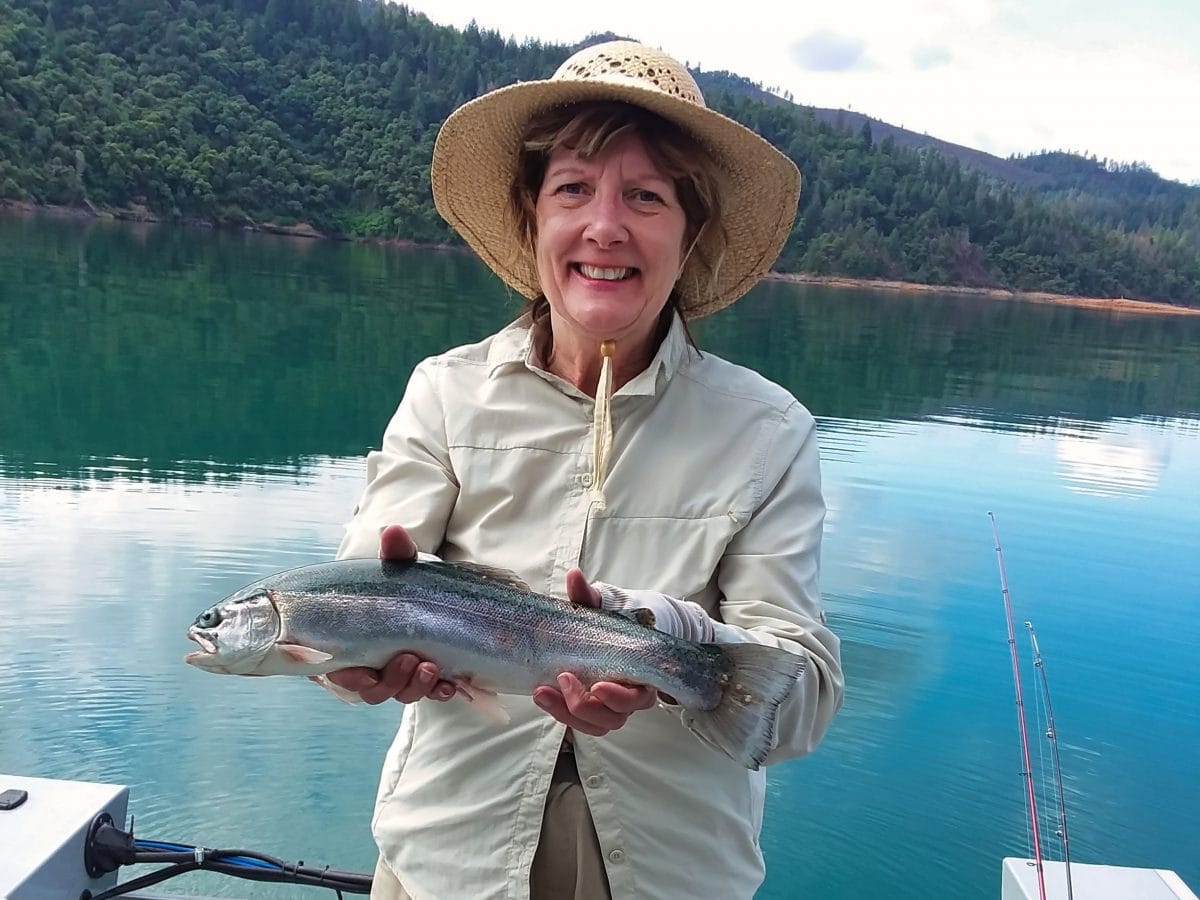 We both caught a lot of Spotted Bass. They were not very big though.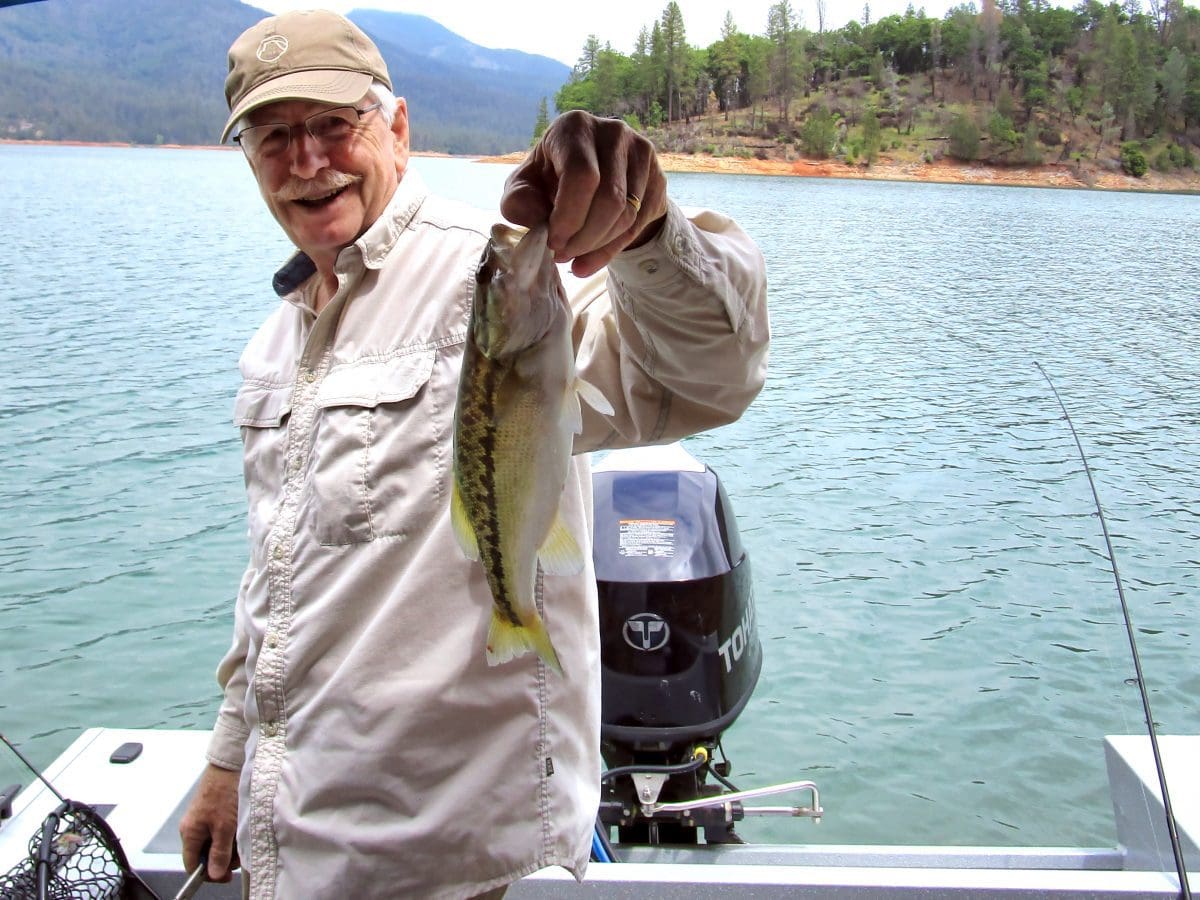 The fishermen around Shasta Lake are unhappy that Spotted Bass were introduced to the reservoir a number of years ago. They have taken over the habitat and suppressed the Large Mouth and Small Mouth Bass populations. We did not catch a single Large or Small Mouth Bass. The other beef is that the Spotted Bass don't get very big.
We took hundreds of pictures while on our big adventure, too many to post here. So we created a short video slideshow of sorts including more scenic photos, shots from the boat, and a few special personal moments. Be sure to check that out at Ken and Libby's Big Lake Shasta Adventure – The Movie.
Well, that about wraps it up. Libby and I had an excellent time and hope to get back out on the water soon.
Have you been enjoying our adventures? Leave your comment below and share with your friends on Facebook!