According to a new report from the credit bureau Experian, many prospective homebuyers are put off from the process because they are unaware of their credit scores.
But knowing your credit score has never been more simple. Start by getting your free report from CreditKarma* at https://www.creditkarma.com. Yes, it's totally free and there is no 30 limit like many of the other "Free Credit Score" type offers out there. And yes, the will make offers to you for such things as credit cards and other financial items, but there's no pressure and they won't bug you about it.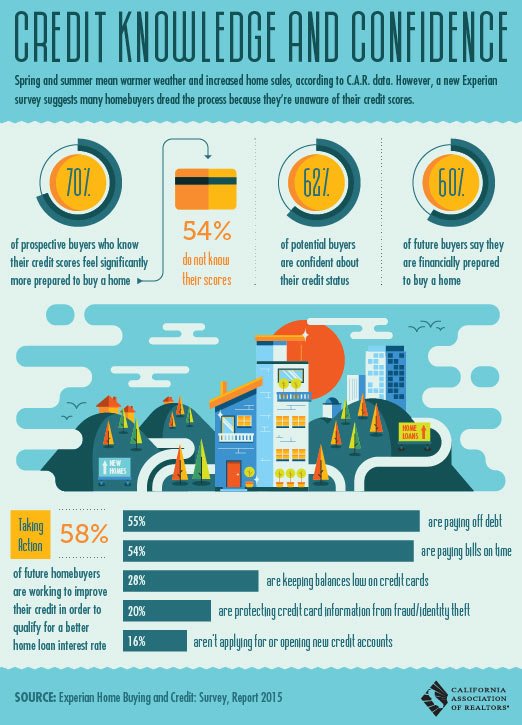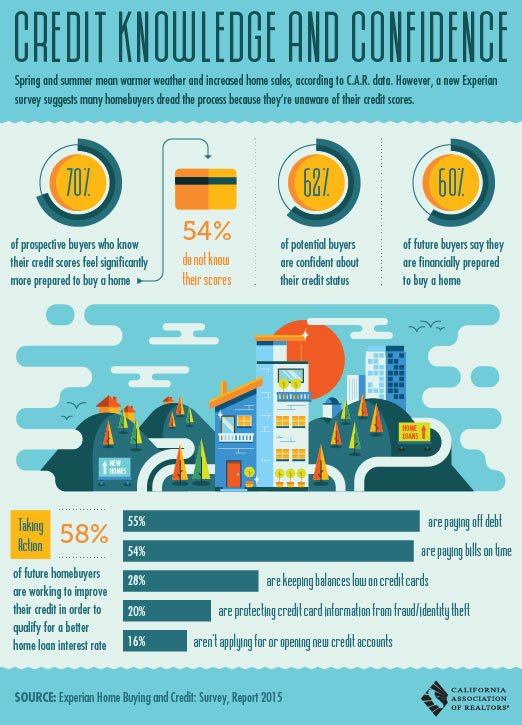 It's REALLY worth taking the time to understand what your credit score means and how it affects your ability to make major purchases – like homes and cars – and the interest rates you are charged for everyday purchases and expenses. Here's a great article on why your credit score may have dropped. And just a reminder, Libby is a whiz at credit and mortgage information, so give her a call if you have questions about your situation.
Being proactive about maintaining and improving your credit score puts you in the best position to buy a home with the best mortgage rate possible. And rates are still excellent!
* The Guthrie Group has no affiliation with CreditKarma and this is not an endorsement for their service.