Real Estate is one of those businesses that seem to be shrouded in myths and mystery.
Unfortunately, watching those reality shows about buying homes, fix and flip, and other similar nonsense will not make you an expert in the real estate biz. And even if you have bought or sold a home before, you might not really be an expert yet.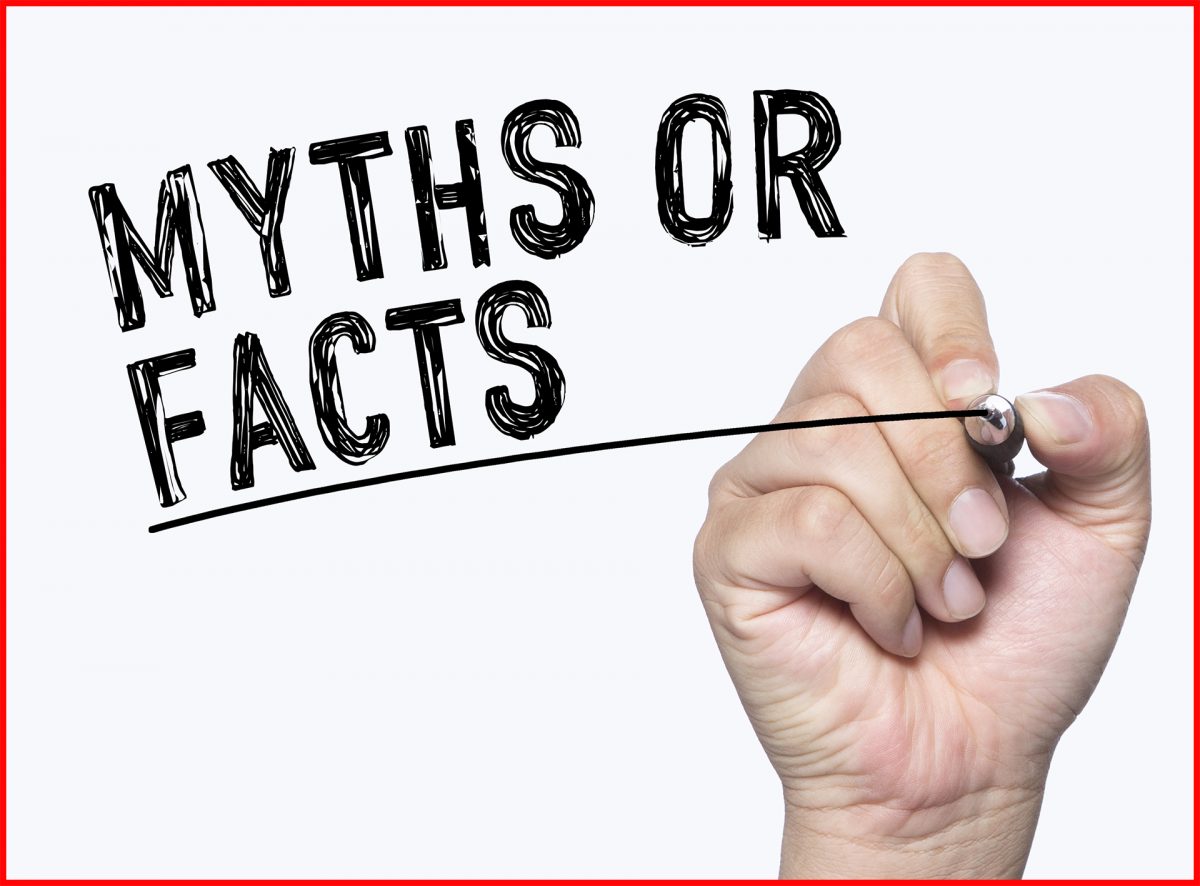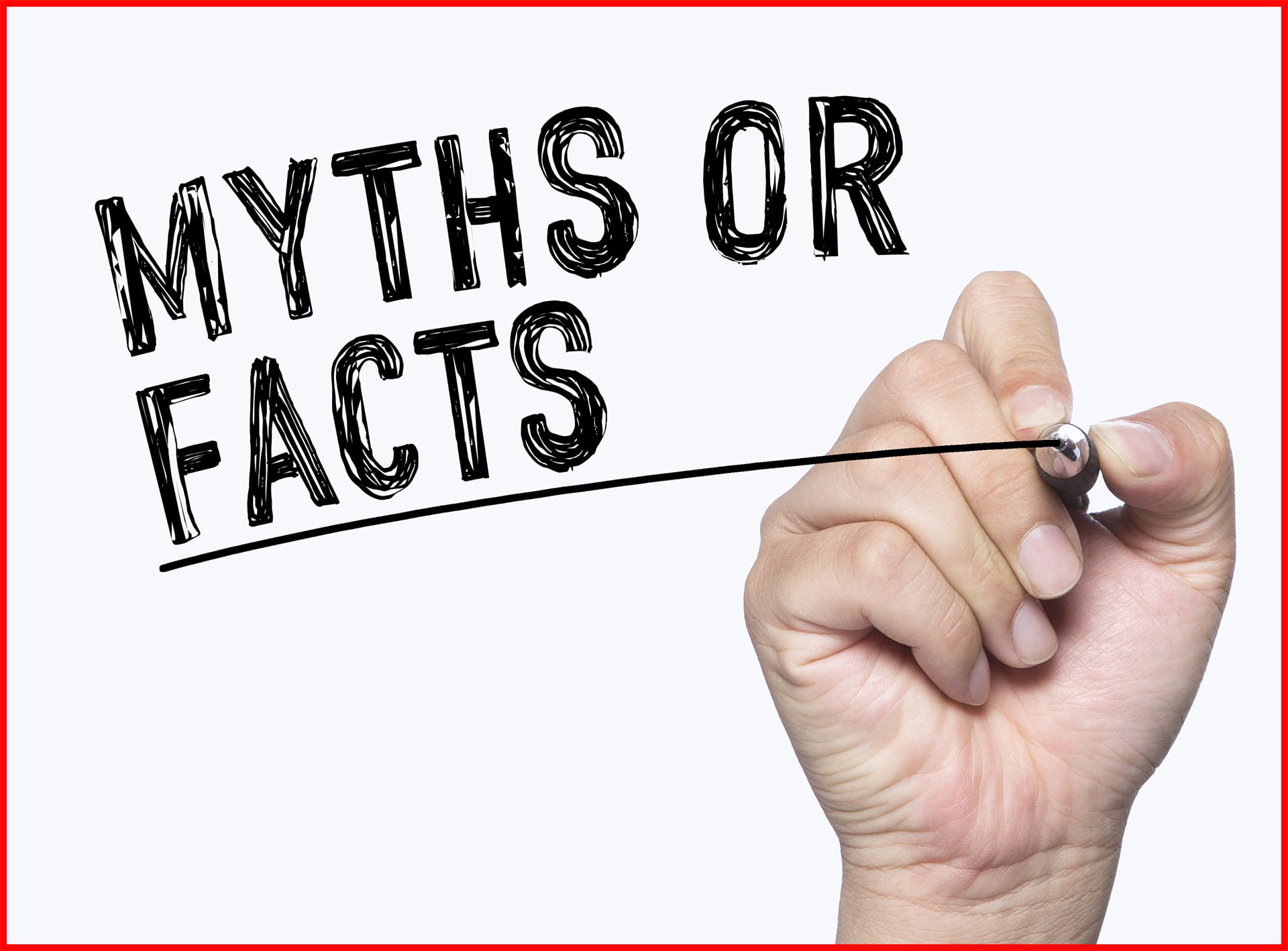 You don't know what you don't know, and you may have just enough knowledge to be dangerous. 😉 Your cousin, your aunt who sold real estate 10 years ago, and your neighbor, the self-ascribed 'expert' on the subject, simply don't have enough experience to understand what's really a myth, and what is fact.
So, let's do a little myth busting here!
1. Zillow said it, so it must be true
Yeah, no. Zillow is not a real estate agent, a Realtor, or even a human being. It's a company whose business it is to sell ads, and real estate leads to agents. We're pretty sure they've never walked through a home, been on tour, run comparables, or met a seller at their home.
They don't know your neighborhood, the local schools, or that you planted a rose garden last fall. Even they admit that their Zestimate isn't very accurate, it's just a computer model of what might be your home's value. So you can just pass them by, and call a professional real estate agent instead.
2. Any Agent you pick is fine
As we talked about in our article Understanding the Roles in Your Real Estate Transaction, we mention that not all agents are alike. The real estate business is complex and varied, so each transaction can be completely different. Like any profession, it takes years of experience to get really good at it and be able to solve difficult issues when they come up.
So, while your cousin Bob may have just received his real estate license, he may not be the best choice for the job. That said, we want you to know that as part of our business, we sometimes mentor new agents, and teach them the ropes so they can avoid the big mistakes and serve their clients as professionals. Afterall, we want to retire someday and leave you in good hands when we do so. ????
3. The 'company' pays for all the expenses
The business relationship between an agent and their broker is complex, and we don't have enough room here to explain it all. Suffice to say that the Guthrie Group Homes has a relationship with Keller Williams that benefits everyone. Even you. But they don't pay our expenses.
We aren't employees as such, we are independent contractors, so we foot the bill for our expenses, gas, tolls, vehicle wear and tear, all our marketing expenses, etc. We're not complaining, just busting that myth! 😉
4. Agents get to keep all the commission
Mmm, no! Again, this can be complicated and it really depends on the particular transaction. But basically, the commission gets split between the buyer's broker and the seller's broker. Then the agents get their split, the amount which depends on the broker and the agreement they have with the agent.
Then of course, out of our portion of the commission, we pay some fees, insurance, and all our other expenses. And we don't get holiday pay, vacation pay, or other perks that employees get. 🙁
5. Now is a bad time to buy (or sell)
The proverbial 'now is a bad time to…' As we're sure you know by now, the market varies from day to day, month to month, and year to year. And unfortunately, we have no control over it. When the best time to buy or sell for you is relative to your needs and circumstances. There is no perfect time.
But if you're thinking about buying or selling, give us a call or send us an email. We're happy to sit down with you and discuss the best options for you right now. If the best thing for you to do is to wait, we'll tell you. We haven't stayed in business for over 25 years by giving bad advice.
If this article was interesting to you, read about more crazy real estate myths busted, here.
And if you have any questions about these or any real estate related craziness, leave your question in the comments section below.
Oh, and if it's not too much trouble, please share this article on social media, and help us bust these myths everywhere.