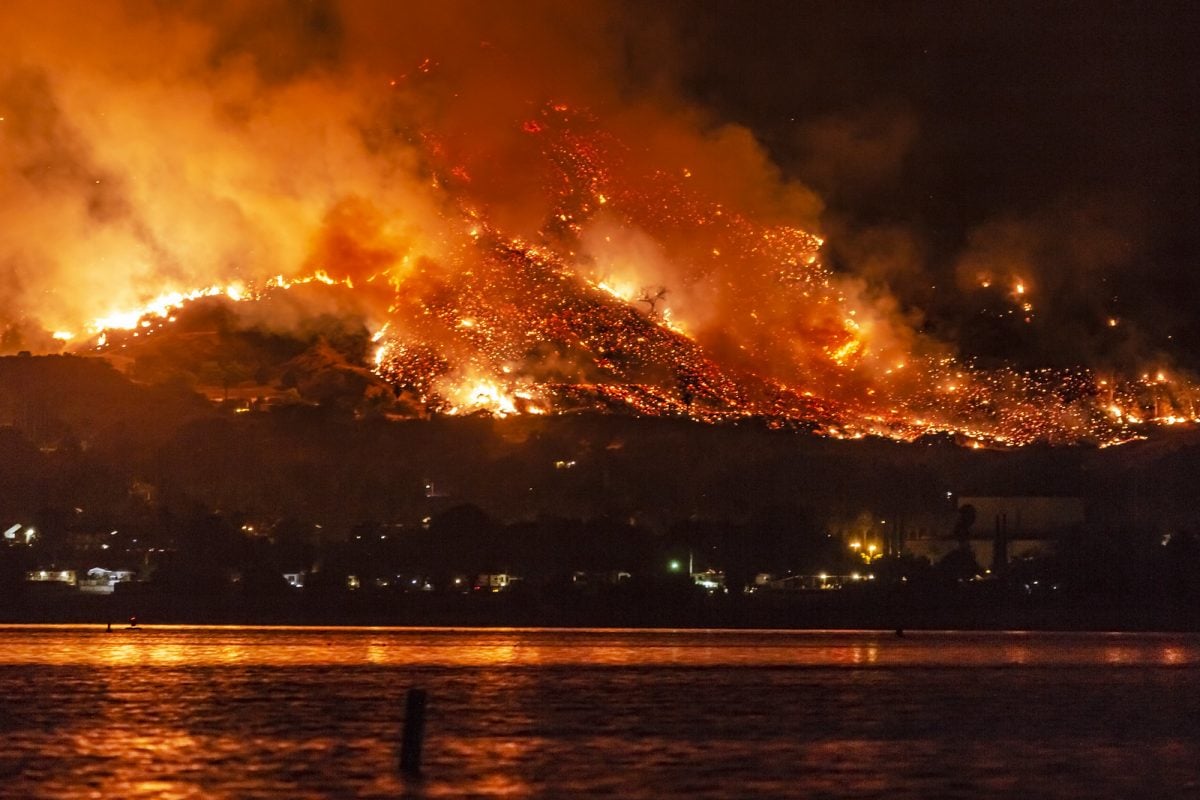 Wildfires
It seems that the entire western half of the U.S. is on fire. As of this writing, there are 9 active wildfires in California alone. It has been suggested that the fire season is almost year-round now.
In addition to the 9 wildfires in California, there are 71 more wildfires burning across 12 other states.
Drought
More than 93% of the land in western states is in a drought right now. Some sources are calling it a Megadrought, which has lasted for about 20 years.
Lake Mead, which supplies much of the west with its drinking and irrigation water is also at a historic low. The lake level is at just 161 feet below full, or 36 percent capacity. That is the lowest level since the Hoover Dam was finished in 1936.
Not only is there an exceptional drought in the west, but there also have been record heat waves in the Pacific Northwest extending into British Columbia, as well as California, Nevada, and Arizona.
Safety
All that being said, the current wildfire situation is bound to last for quite some time. So it seems prudent for everyone and every family to have an emergency preparedness plan. Even if you don't live in a fire-prone area.
Start by creating a safety plan for your family.
Assemble an emergency supply kit and place it in a safe spot. Remember to include important documents, medications, and personal identification.
Develop an emergency evacuation plan and practice it with everyone in your home.
Plan two ways out of your neighborhood and designate a meeting place.
Include cell phone chargers in your kit. Have both plugin and portable chargers. Consider having a solar-powered charger as well.
Learn more about emergency preparedness planning on NFPA's emergency planning webpage.
Be prepared in advance. Practice emergency drills with your family. If you live in a two-story home have a fire ladder ready. Your emergency supply kit should include a first aid kit.
Check, update or upgrade your smoke detectors or replace the batteries if the detectors are new. While you're at it, check or install CO2 detectors too.
You can also download some excellent resources on Wildfire Preparedness Tips here.
Preparation
If you have a fire sprinkler system in your home, or if you are considering installing one, you may want to read my article Home Fire Sprinkler Systems – What You Need to Know.
Have your home fire sprinkler system inspected regularly.
I also wrote an article on the natural gas shutoff valve Emergency Earthquake Gas Meter Shut Off Tool [The Seismic Wrench]. Even though we're talking about wildfires and not earthquakes, being able to and knowing how to shut off your natural gas is highly recommended!
How to Fire-Harden Your Home 
(This information is provided by CAR)
Did you know embers are the most dangerous part of a wildfire? Carried by the wind, they can land directly on your house and ignite it, even when the full blaze seems to be a safe distance away.
That means when it comes to fire safety, you have to consider every inch of your house as a potential vulnerability. But there are steps you can take today to protect your home and your family to make sure each and every part of your home is "hardened" in preparation
Consider re-roofing a roof built with shingles or wood. Use materials with a Class A fire rating, like composition shingles, tile, or steel.
Inspect for and cover up any gaps in the roof to prevent falling embers from entering the house.
Cover up any open vents, including chimneys, with 1/8" mesh to keep out falling embers. Move any combustible items away from the vents, both inside and outside.
Consider remodeling wooden walls with ignition-resistant materials like stucco, fiber cement, or fire-retardant-treated wood.
Cover up rain gutters with screens to prevent leaves from accumulating.
Ensure that the only plants within 20 feet of the house are small, well-pruned plants with high moisture contents. Ideally, there will be no vegetation within five feet of the property.
Install multi-paned tempered glass to reduce the chance of windows breaking due to the heat of a fire, which then creates opportunities for embers to enter the house.
Make sure the home's address is clearly visible from the street, which will make it easier for emergency vehicles to find the house.
Purchase at least one fire extinguisher for the house, two if there is a detached garage.
Stay On Top Of Ongoing Maintenance
Regularly clean out rain gutters.
Remove dead plants or dry leaves from the property and regularly trim trees that come close to the house.
Clean outdoor decks to remove leaves that get trapped between deck boards.
Check fire extinguishers annually to be sure they have not expired.
Ensure the driveway and local access roads are in good condition.
Fire Insurance
According to the CAR (California Association of Realtors) "After several years of record-breaking California wildfires, insurance companies have responded by imposing huge premium increases on property owners, or even worse, flat-out denying coverage and canceling policies. Here are some tips to help property owners maintain their current insurance plan or, if necessary, find a new one."
Know Your Rights!
If your insurance company is not going to renew the policy on your home, they must notify you in writing at least 45 days before the expiration date. If you didn't receive the proper notice, contact the California Department of Insurance
(DOI) at 1-800-927-HELP or online at www.insurance.ca.gov. Check to see if your policy has a guaranteed renewal provision. You may also be entitled to a renewal under laws applicable to homes that are lost in a declared disaster.
Contact Your Insurance Company Immediately
If you receive notice of a rate increase or non-renewal, get in touch ASAP to see if there are fire-hardening steps you can take to change the company's decision.
Start Shopping For Insurance Early!
Filling out applications and getting quotes takes time. Working with an insurance agent can speed things up. The DOI website (Consumers section) has a tool to help you find insurance agents and brokers near you. Check to see if the agent works exclusively with one insurance company or has access to multiple carriers. Keep track of which insurance companies are being contacted to make sure you're conducting a thorough search of all options.
Check For Policies Written By Admitted Insurance Companies
Admitted insurance companies are backed by the California Insurance Guarantee Association (CIGA), which provides protection if the carrier becomes insolvent. Check the Residential Insurance Contact List on the DOI website for a list of admitted insurance companies.
Make Sure You Are Not Underinsured
Before selecting a policy, make sure it will cover the likely cost to rebuild your home in compliance with current building codes. Consider insuring your property for replacement cost value, not just depreciated actual cash value.
Compare Types Of Coverage And Limits
If you have any questions, ask your insurance agent. For example: Will the policy cover the cost of rebuilding your home to its pre-loss condition? Does it cover demolition and debris removal? Is there a coverage limit on temporary rent and expenses while the home is being repaired? What causes of loss are not covered?
Check Surplus Lines Insurance Options If Necessary
Surplus lines (aka "non-admitted" ) carriers do not have CIGA protection, but they often have more flexible offerings and may be the best solution. If you can't obtain insurance from an admitted carrier, consider a surplus lines one; just make sure to investigate the overall financial strength by checking A.M. Best at www.ambest.com or a similar service.
Use The Fair Plan As A Last Resort
If you're out of options, contact California FAIR Plan at 1-800-339-4099. The FAIR Plan policy can be expensive, and it only covers certain losses by fire and smoke so you will need to buy Differences in Conditions (DIC) insurance to cover other perils such as theft and liability.
Conclusion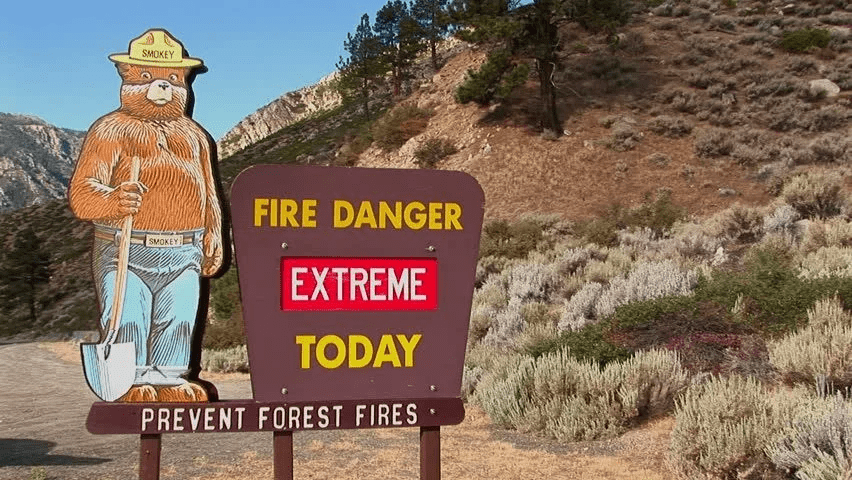 Take the threat of wildfires seriously! If there is a wildfire in your area, be sure to heed evacuation warnings.
While this sort of loss can be devastating, your life and the lives of your loved ones are more valuable than your house and any belongings that you have.
Listen to news updates for information about the fire. Return home only when authorities say it is safe.
Prepare in advance. It's much better to be prepared and not experience an emergency than to be caught unprepared and have to scramble and react to the situation.
Do your research now, have your emergency plan in place, and make sure your family understands what to do in case of a wildfire or other emergency in or around your home.
Find out about fire insurance and whether that is an option for you.
Take action! Knowing about fire safety is one thing, doing something about it is another.