With all the different 'generations' out there, Boomers, Gen X, Gen Y, Boomerangers and a half a dozen others, it's hard to know who is doing what right now when it comes to buying real estate. And if you're selling your home, what generation do you cater to?
Well, the statistics are in, and not too surprisingly, Gen Y is the leader of the pack when it comes to First Time Home Buyers, this is the generation that is buying homes right now.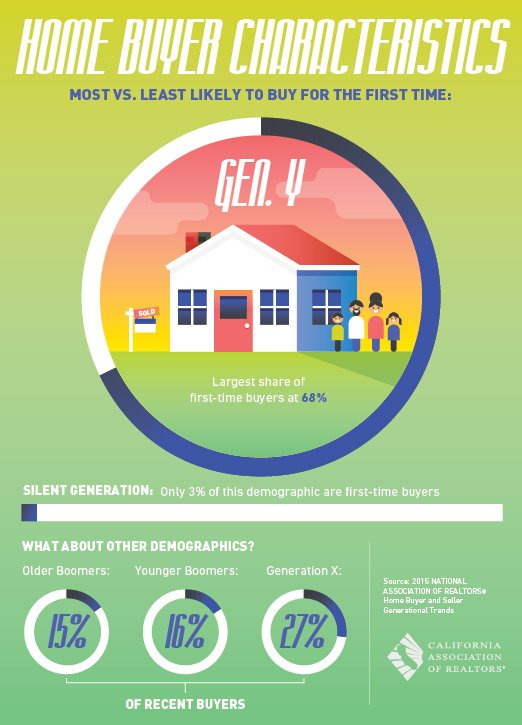 Here's a little about Gen Y, aka Millennials.
noun

the generation born in the 1980s and 1990s, comprising primarily the children of the baby boomers and typically perceived as increasingly familiar with digital and electronic technology.
In general, Millenials will be looking for affordability as first-time home buyers. Suburban areas like Brentwood and Antioch may be popular. They will want to work with real estate agents that are tech savvy, and will most likely prefer texting to email or phone. They will also begin their home search on the web, so if you're selling, be sure your listing is properly represented on the internet, social media and sites like YouTube and craigslist.
If you need help understanding this or any other issue regarding buying or selling real estate, call us now at 925-628-2436