Guest post by Patti Shaner
HomeBridge Financial
What is a VA Home Loan?
A VA Home Loan is a mortgage loan provided by private lenders, such as mortgage companies and banks. The loan is partially guaranteed by the Veterans Administration. The Veterans Administration does not lend money, itself.
The VA gives a mortgage lender a guarantee that if by chance a Veteran forecloses on a VA insured loan 25% of the loan will be covered.
According to the VA website:
VA helps Servicemembers, Veterans, and eligible surviving spouses become homeowners. As part of our mission to serve you, we provide a home loan guaranty benefit and other housing-related programs to help you buy, build, repair, retain, or adapt a home for your own personal occupancy.
Who is Eligible for a VA Home Loan?
Who's eligible? A Veteran and their spouse including same-sex marriages, 2 veterans, a surviving spouse of a Veteran that died in the line of duty for from a service-related injury. In some cases a veteran and a non-spouse can purchase together, however, a down payment will be needed and this would require approval from VA which can be a timely process.  VA loan eligibly is non-transferable meaning a parent cannot pass it on to their child.
The chart below describes some of the criteria for qualification to apply for a VA loan. For instance, a Post-Vietnam veteran who was an officer and served between 5/8/1975 and 10/16/1981, must have served for a minimum of 181 days to be eligible.
Service Era
Service Dates
Service Time Required
WW II
9/16/1940 – 7/25/1947
90 days
Post-WW II
7/26/1947 – 6/26/1950
181 days
Korean
6/27/1950 – 1/31/1955
90 days
Post-Korean
2/1/1955 – 8/4/1964
181 days

Vietnam

8/5/1964 5/7/1975

Note: The Vietnam Era began 2/28/1961 for those individuals who served in the Republic of Vietnam.

90 days

Post-Vietnam
5/8/1975 – 9/7/1980

5/8/1975 – 10/16/1981

9/8/1980 – 8/1/1990

10/17/1981 – 8/1/1990

enlisted—181 days

officers—181 days

enlisted—2 years**

officers—2 years**

Gulf War

8/2/1990 – present

2 years **

**Note: The veteran must have served 2 years or the full period which called or ordered to active duty (at least 90 days during wartime and 181 during peacetime).
Simply locate the era (first column) and dates (second column) you served, then find the minimum required service time in the third column.
Others Who May Be Eligible for a VA Loan
As you can see in the chart below, active duty personnel, those in the reserves or National Guard may also be eligible for these benefits. Some spouses may be able to qualify for a VA loan as well.
Other Eligible Persons
Time Required

Active Duty Member

Note: Certificate valid only while the veteran remains on active duty.

90 days (181 during peacetime)

Reserves/Guard
6 years in Selected Reserves

Unmarried Surviving Spouses

No time requirement. The veteran must have died on active duty or from a service-connected disability. The surviving spouse of a veteran who dies on active duty or from service-connected causes, who remarries on or after age 57 and on or after December 16, 2003, may also be eligible.
POW/MIA Spouses
The spouse of an active duty member who is listed as MIA or a POW for at least 90 days. Eligibility under the MIA/POW provision is limited to one time only.
Besides your length of service or service commitment, duty status and character of service, there are other factors that determine your eligibility for specific home loan benefits. Those requirements include but are not limited to; satisfactory credit, sufficient income to meet your expected loan payment and living expenses, and a valid Certificate of Eligibility (COE).
What are the Benefits of a VA Home Loan?
Benefits of a VA loan include a 0 % downpayment, the funds from the loan can be used for the purchase of a primary residence or a refinance of a primary, second home or a rental.  There is no monthly mortgage insurance as well. Although the VA doesn't require a down payment there will be closing costs which can be paid by the veteran, the seller, a gift from a family member and in some cases the lender. Borrowers tend to receive a more favorable rate on their mortgage compared to a non-VA home loan.
There are other benefits that may be available to certain veterans, so it's important to let your lender know about all of your military background. Some states also offer property tax reductions, so ask your CPA or tax preparer.
How do I Qualify for a VA Home Loan?
There are flexible qualifying guidelines with credit scores as low as 550, and no waiting period after a short sale (as long as the veteran can show a good overall credit history). You can buy a home in as little as two years after a foreclosure or chapter 7 bankruptcy.  Also, you can qualify while in a Chapter 13 bankruptcy as long as the buyer can show 12 months timely bankruptcy payments and gets court approval to purchase a home.
Since each case is unique, it's best to meet with your lender and review all the requirements for your particular circumstances. You'll want to be prepared with a pre-approval or pre-qualification letter before you think about shopping for a home.
What Kinds of VA Loans are Available?
VA purchase loans for a primary home, usually with no money down.
VA Refinance loans for refinancing your home, second home or rental, with or without cash out.
VA Streamline refinance loans for reducing the interest rate on your current loan.
Your lender will help you determine which loan is right for you.
How do I Apply for a VA Home Loan?
Applying for a VA loan is just like applying for any other type of home loan. The only difference is, you'll need to get a Certificate of Eligibility (COE) through eBenefits, although your lender can often help with this.
Depending on what you feel most comfortable with, you can begin the process with a simple phone call, or schedule a time to come into the office and I can answer all your questions.
Patti Shaner, Sr. Loan Officer, NMLS# 255604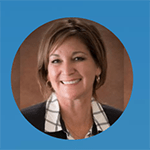 Patti Shaner is mortgage lender with over 26 years of experience who is still truly passionate about helping people achieve the American dream of owning a home.
Contact Patti at:
HomeBridge Financial Services, Inc.
2200 Sand Creek Rd Ste I
Brentwood, CA 94513
o: 925-706-6705  f: 877-806-6033
e: patti.shaner@homebridge.com
w: www.HomeBridge.com/pattishaner