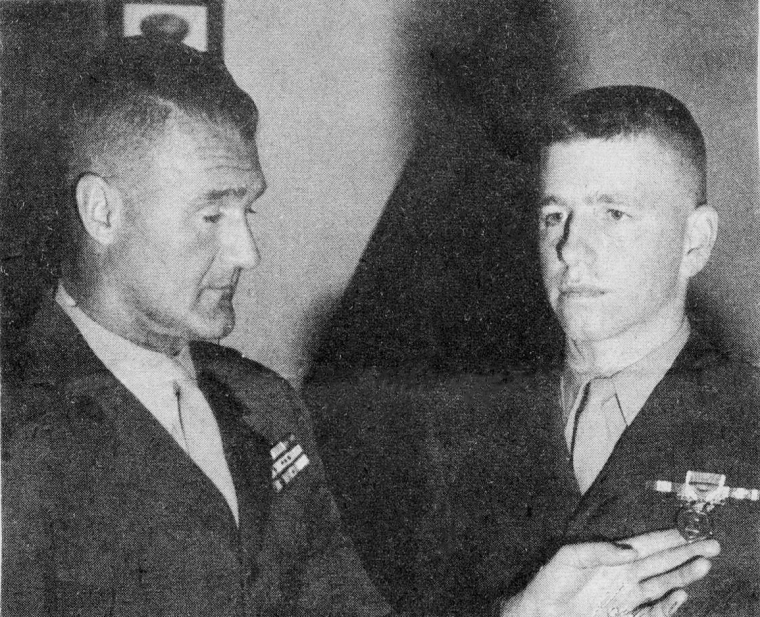 Military Exchange Benefits
As you may know, Active duty and retired military have always had the ability to shop at the military exchanges.  As of late last year, all honorably discharged veterans now have those privileges as well! This is just for the online Exchanges, not the physical locations.
Here's what Tom Shull, director, and CEO of the Army and Air Force Exchange Service said when the privileges were activated:
The Exchange is honored to open its virtual doors to millions of deserving veterans.

There are many generations of service members who have not been properly recognized.

This new benefit acknowledges their service and welcomes them home.  This is something veterans can enjoy the rest of their lives."
I went through the verification process and am now in the system. I've done some shopping in the Navy Exchange.  I'm going to try the Marine Corps Exchange next.
The variety of what you can buy is mind-boggling! Add to that great prices and no state sales tax!  What a deal!
Here's how to get into the system.
Start by going to https://www.shopmyexchange.com/veterans to begin the verification process
Scroll down the page until you see the big red GET VERIFIED > button. Click on the button to check if you are eligible.

The next page is where you begin the process of getting your veteran's status verified and getting into the system.   Once in the system, you can shop at any of the online exchanges you wish.
Additionally, once you are verified here, you will have login access to a lot of other systems that serve veterans, like the V.A., etc.
2018 Veterans Day Free Meals, Discounts, Sales and Deals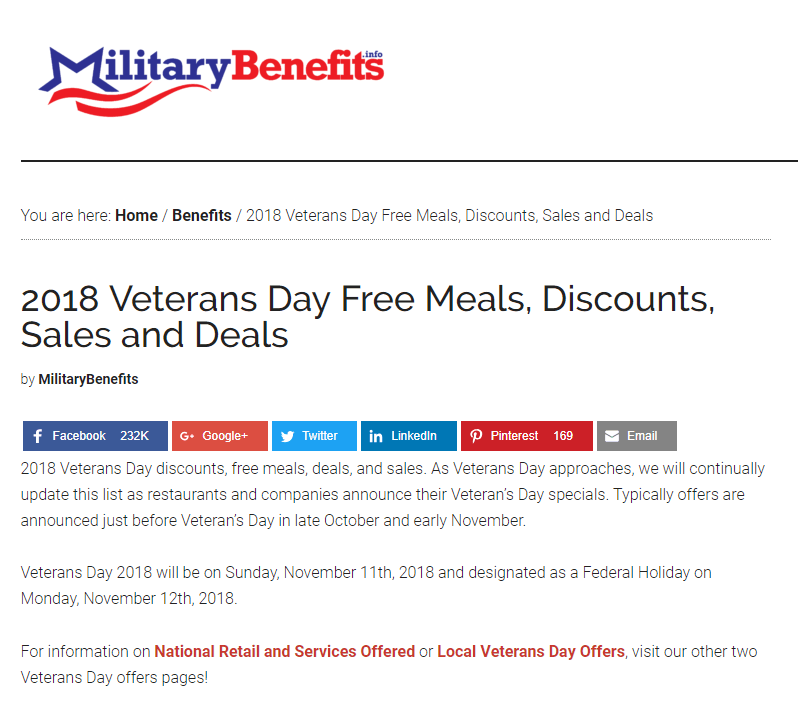 Go to http://militarybenefits.info/veterans-day-discounts-sales-deals-free-meals/ and scroll down the page a bit. The dates and locations of the free meals, deals, and discounts are updated daily. Offers aren't limited to just Veterans Day so double check the date the offer is for.
Find a deal you like, then click on the name of the restaurant to find out more about the offer. (See the example below.) There are a lot of choices so it's likely you'll find at least one to please.

It's a good idea to bring your military I.D. or dress in uniform if the mood strikes.
Bon Appetite!
Lowe's Veterans Discounts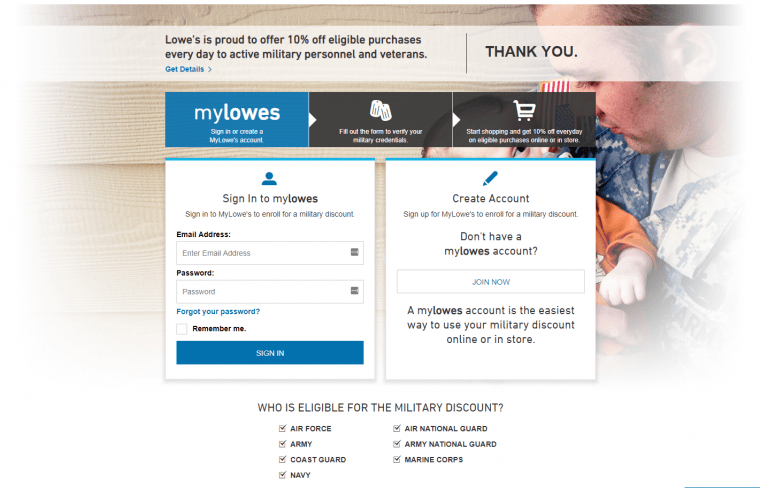 Click this special link to the military login page, complete the applications process and become a "My Lowe's" member and get your 10% veterans discount. Check the details of the program here.
If you spend as much money at Lowe's as I do, that will add up to a lot of savings!
"Real ID" California Drivers License
Just about everyone has heard about the "Real ID" California drivers license.  But did you know about the veteran's driver's license?
This license recognizes military service and makes it easier to prove veterans status for access to privileges and benefits.  No need to carry military records with you!
This also helps with getting discounts on all kinds of things offered to veterans by private businesses.
Google "ca veterans driver's license" to find out how to get this driver's license or check out this article Veteran Designation Gets an Update on New California Drivers Licenses.
Oh, and yes, you can get the "Real ID" at the same time.
From @CalVet on Twitter
For veterans, there's a slight difference to the service designation on the new@CA_DMV state driver licenses cards. Take a look…

CVC: https://t.co/tWsqPiJlEb pic.twitter.com/tL3WRH75Z3

— CalVet (@MyCalVet) January 27, 2018
More Useful Information for Vets
The website link below contains an exhaustive list of other sites that provide information on veteran's benefits and how to file for and request them.
There are many sites that explain how to get books, military/medical records, and information on how to appeal a denied claim with the V.A., and much more!
https://www.ssbn630.org/id183.html
The White House Veteran's Hotline is now operational!
As promised by president Trump, this serves veterans 24 hours a day.  A live person, almost all veterans, will provide veterans with the option to report issues that are not being addressed through VA's normal channels.  President Trump has promised that these issues will be followed-up on.
Call: 855-948-2311 or visit the White House Vet Hotline
https://www.va.gov/ve/whvaHotline.asp for full details.
Do you know about any Veterans benefits we didn't mention here? Leave the information in the comments section below and we'll update this page with your suggested benefit.
IMPORTANT! Please share this post with your fellow veterans, family, and friends. Use the buttons below to share on your favorite social network. You can even email the article to someone who needs this information. Thank you in advance for spreading the word!