Are you wondering how long it takes to buy a house? In short: it varies. The home buying timeline varies on a few different factors but let's take a look at the typical timeline.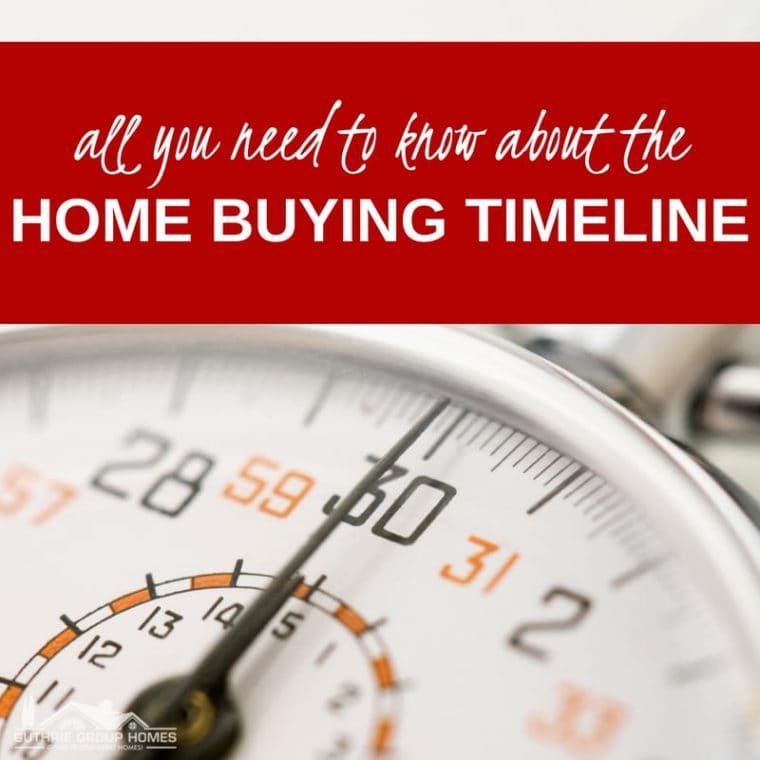 Home Buying Timeline
Before you begin
Time Estimate: Varies (months to years)
We've talked a bit about this in other posts. This is where you are still thinking about buying a home and getting your finances in order. If you have bad credit, now is the time to fix it. Depending on where your credit is, that may take a few months or longer.
Finding a real estate agent
Time Estimate: A few days to a few weeks
We can make it easy for you right now — call Libby! She's got everything you want in a buyer's agent. She has over 25 years of experience and is an expert in East Contra Costa County real estate. She is happy to answer any of your questions (and you should ask them!)
But don't take our word for it. We have plenty of testimonials from clients that agree that I just might be the best agent to help you find your next home!
Submitting an offer and expecting a decision
Time Estimate: A few days
Three things can happen when you submit an offer on a home. The seller can reject it, counter it, or accept it.
If the seller rejects the offer, it might be time to move on and look at other properties. You can always talk it over with your real estate agent to see what their advice is.
If the seller counters the offer, it's a good idea to talk it over with your agent to figure out your next move.  You might change your offer in response to what the seller countered. (This sort of negotiation is exactly why you will be glad to have an experienced agent like Libby on your side!)
If the seller accepts the offer: CONGRATULATIONS! You're almost a new homeowner!
Offer acceptance to closing
Time Estimate: Usually 30 – 50 days, depending
During this time, there are a lot of things that are happening. This isn't a complete list but here are some of the big things:
Your lender is finalizing your loan.
Even though you should have started off the search with a pre-approval, that is not the final say. This is not the point in the home buying timeline to make any big purchases or do anything that can affect your credit.
Appraisals happen during this time and typically take one or two weeks to complete. An appraisal is an estimate of your home's value, done by a professional. Your lender wants to make sure that the home's value is greater than the amount they are loaning you.
Home inspections also happen during this period.
While inspections are not required, they are always a good idea.
If possible, be present during the inspection process, and don't be afraid to ask questions. This is a great time to get to know your new-to-you home. The walkthrough may take anywhere from two to three hours, and the inspector should give you a report within two days.
Once you have the inspection report, discuss it with your agent. You might want to go back to the sellers to see if any changes need to be made.
You need to find homeowner's insurance.
Your lender will require that you purchase homeowners insurance. If you have an auto insurance policy, you may talk to your current company as most offer a discount when you bundle together policies. If not, ask your real estate agent what insurance company they recommend.
The Final Stretch to Closing
We're almost to the end of the home buying timeline!
The term "closing" refers to "closing escrow". Here's a very quick explanation of what happens in this process.
After all the inspections, appraisals, etc. have been completed, the lender will give final loan approval and issue a document called a closing disclosure.
The closing disclosure is a document that includes information like the loan terms, monthly payments, and closing costs. You will be required to sign an acknowledgment receipt. This process can be completed electronically.
Closing Escrow
Time Estimate: 3 business days
After the lender receives the acknowledgment receipt, there is a 3 business day waiting period, though this time can vary.
Once this time is up, the lender will let the title/escrow company know that they are ready to fund the loan. A title/escrow company is a neutral third party that handles the transfer of property.
Next comes the paperwork. This is usually done in the escrow company's office though in some cases, it may be done through a notary in another location. The paperwork includes loan documents plus all the documents required by the county, state, escrow company, etc.
The money will go into the escrow account and then the escrow company will handle the distribution of funds per the contract.
The escrow company then deliver all the legal documents to the county. Once the county records documents, the escrow company notifies the agents that the transaction has "closed escrow." The money is distributed, and the property is now legally yours.
Once escrow has officially closed, the seller's agent will give you or your agent the keys to your new home.
Congratulations! This is the day you've been waiting for!