Do you know how to choose your "Dream Home",
or is this all a nightmare?
Knowing what's really important for you about a house is critical to know before you start shopping for a home. So, is it love at first sight or is it just a crush?
Take a look at the infographic below and notice the differences and similarities between the top attributes for women and for men. Create your own "must haves" list and take it with you when you go to the open house, or shopping with your Realtor. Stick to your list and avoid the dreaded "real estate crush" and find "the one".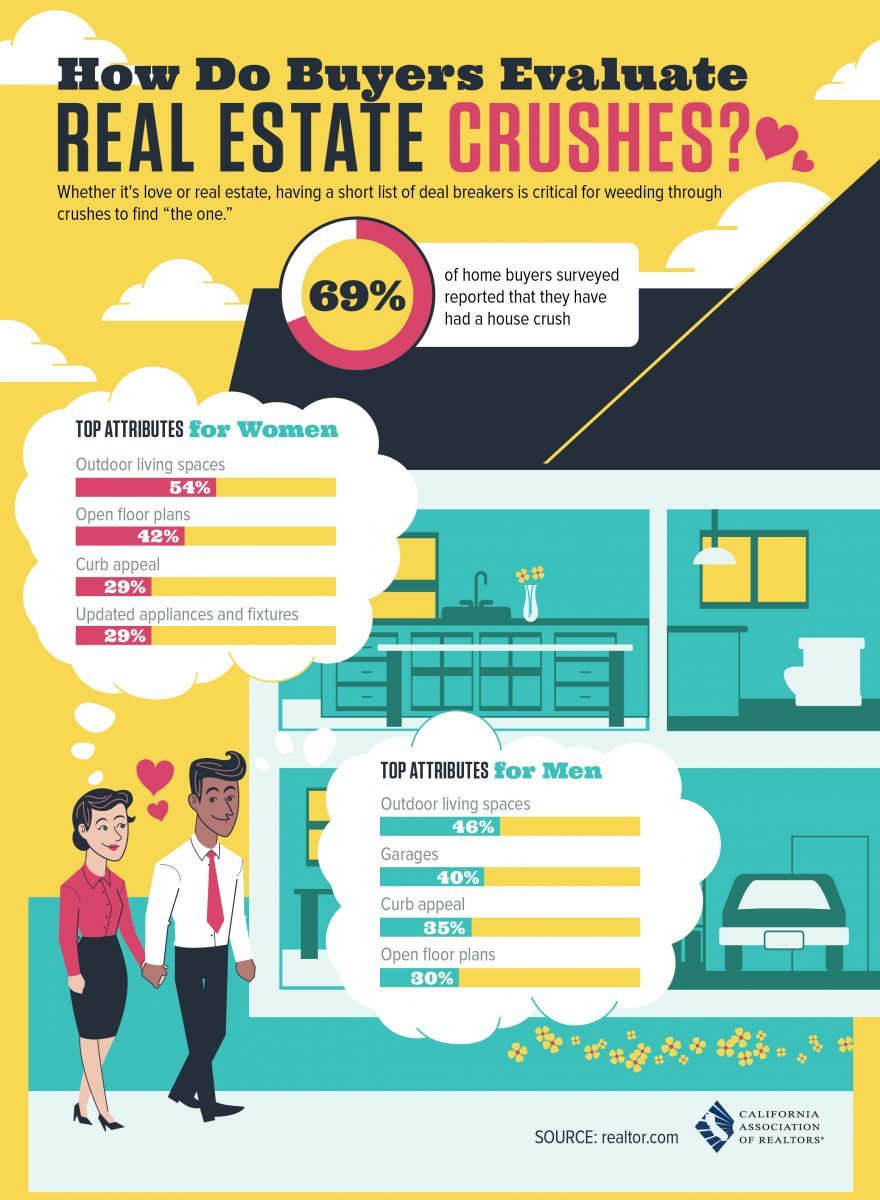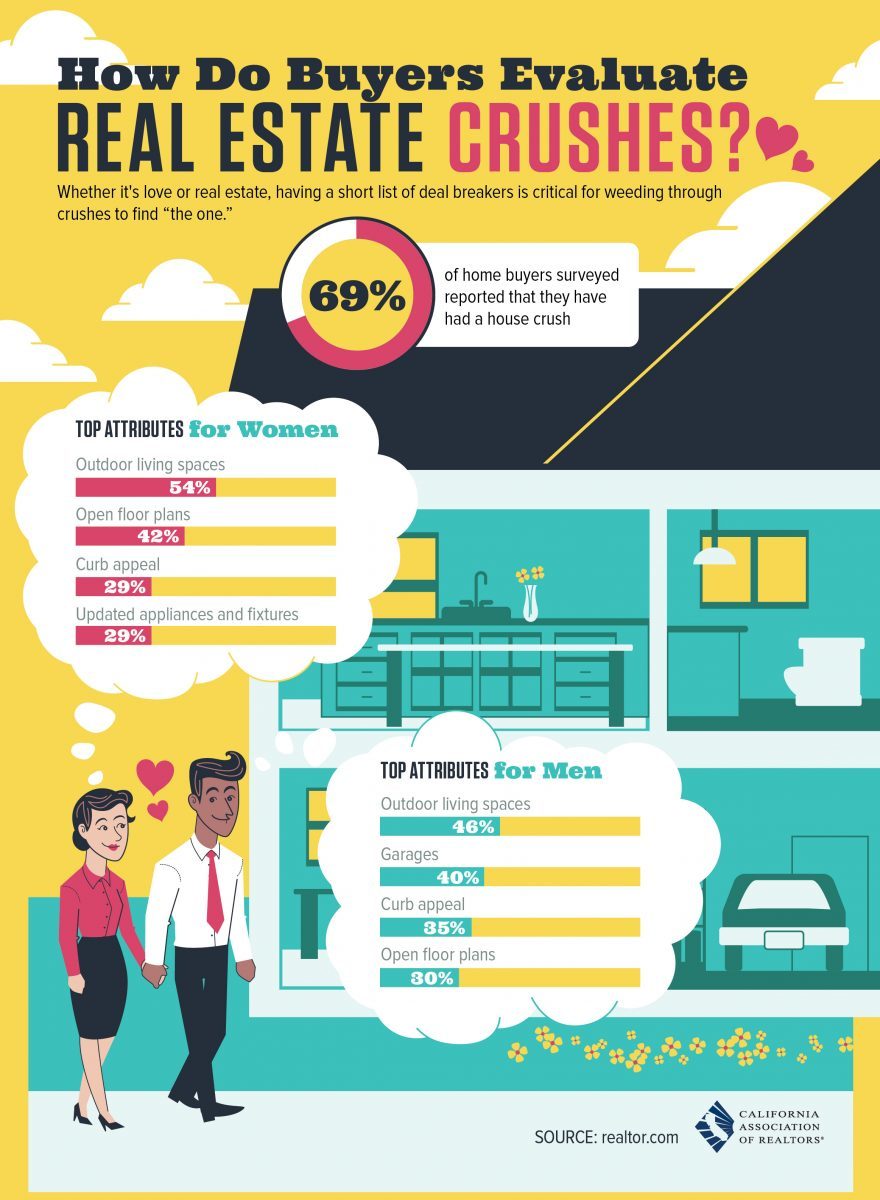 Right click and "Save file as…" to download the high-resolution image here.
Are you ready to start shopping? Contact Guthrie Group Homes today! We're here to serve!