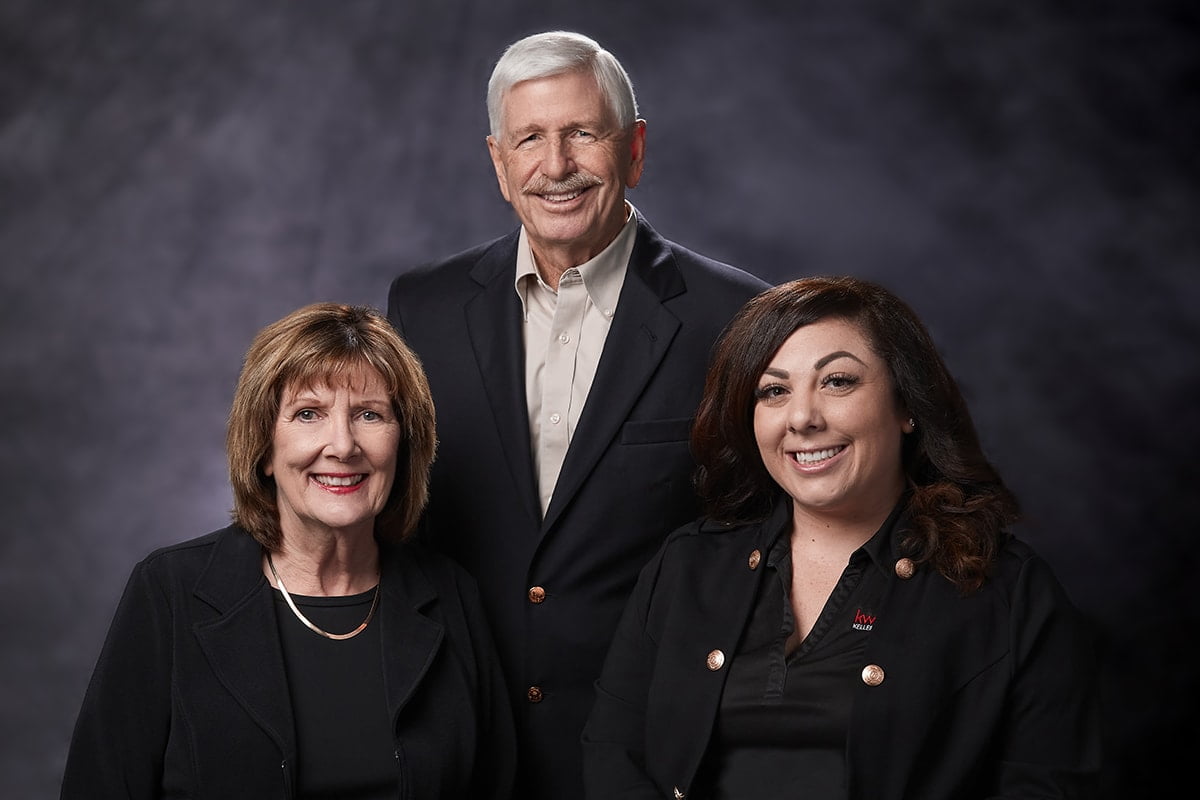 We would like to introduce you to our new team member, Brittany Armenta. 👏🏻👏🏻👏🏻
We've known Brittany for many years since she was a young girl, and her parents as well, who are past clients. We are excited to have Brittany join Guthrie Group Homes at this time!
Here's a Little About Brittany
She has been in real estate for several years now with Keller Williams Realty, the same office Libby and I are in. When she started, she asked Libby to be her mentor, Libby said yes, of course, and continues to share her experience and wisdom with her today.
Besides being a personal friend of ours, Brittany is a past client as well. I'll tell you more about that in a minute.
Brittany is a real go-getter! Although she has held her real estate license for under 5 years, she has already put her own team together and is one of the Top Producers in our office. We are very proud of her!
Brittany grew up locally and knows the area and the real estate market very well. Brittany is the mother of two young children, a boy, and a girl.
She is a very empathetic person and works well with young and old alike. She is an excellent communicator and is bi-lingual to boot. A fluent speaker of Spanish, Brittany further expands our ability to serve our community.
How Brittany Got Started in Real Estate
Twenty or so years ago, Libby sold her folk's several houses over a period of time. Then a number of years ago, Brittany was working at a bank and doing quite well. She wanted to buy her own house. So, she contacted a local real estate agent who told Brittany she thought she was too young, she was twenty years old, and that she couldn't qualify to buy a home.
While visiting her parents, Brittany told her mother about what was going on with this agent she was working with and how disappointed she was that she could not buy a home. 😣
Her mother walked over to the refrigerator, took off one of our recipe cards, and handed it to Brittany. Her mom said, "Call Libby!" Coincidentally, her mother was going to fix that recipe that day!
As you might have guessed already, Libby got Brittany into a home.
Soon Brittany decided to get into real estate herself. She wanted to help others realize the dream of homeownership just the way she had.
Brittany Armenta & Associates
As I mentioned before, Brittany has her own team. Brittany is their Team Leader and lead listing agent, while the other ladies specialize as buyers agents, team sales manager, and one team member is Brittany's Executive Assistant.
You're probably asking yourself, "how is this going to work?" Glad you asked!
Your first point of contact will still be Libby. If you're looking to buy, sell, or you have a referral, just call Libby as usual. Libby will discuss your situation and help determine who is best to serve your needs.
What does Brittany's Team bring to the Guthrie Group?
Glad you asked that as well! 😀
As you might have noticed, the real estate market is actually thriving this year. Libby and I wanted to expand our team to be able to serve you better. Brittany's team not only serves East Contra Costa County but much of the Bay Area and Peninsula. So if you, your family, or friends are looking to relocate, we can now take care of you!
Libby and I are very excited to have Brittany join us at Guthrie Group Homes. We think she will be an incredible addition to our team, and by extension, her team as well.
We plan to do some videos with Libby and Brittany in the near future so you can get to know her better.
Reviews for Brittany and her Team
We thought that buying a house during a pandemic would be difficult, but found that it was actually pretty easy. We got in touch with Brittany from our lender and
we couldn't be happier
that we decided to work with her!
She was available WHENEVER we had questions – day or night, weekday or weekend. We live an hour away from where we were looking to buy a home, so she accommodating our schedules greatly. She always showed up with information about each property we were viewing, maintained safe viewing protocols and had wonderful insight about the surrounding areas to each house.
We don't know if this will be our forever home, but if we get that itch to move again, we will certainly see if Brittany and her team can help us again! We were kept up to date through the whole closing process and everything went really smoothly. Definitely would refer Brittany and her team to any of our family and friends!
Brittany is by far the best realtor I've worked with!
She is very knowledgeable about the market and the Bay Area neighborhoods.
We have sold several houses with her and all properties sold within two weeks at or over asking price.
Brittany's professionalism and experience takes away the stress of selling or buying a house because she's so good at what she does! So grateful to have worked with her and will continue to do so in the future.
I don't spend time writing very many reviews … BUT I have to say my husband and I are
so impressed with Brittany
, Sophia and their team!
We were so nervous as we were putting our first home on the market and purchasing out of state so we needed everything to go as smooth as possible as deadlines etc were crucial in our transaction.
They did EXACTLY that … everything ran so smooth .. from the moment Brittany came to our house for the listing appointment she was well prepared and impressed my husband with her knowledge (he's in the bis too), she made sure to cover all the bases including house cleaning before listing the house talk about taking some of the stress away, during the entire transaction they were in constant communication with us on every step of the process and reminders of what was next.
When Brittany wasn't there Sophia was and was equally as professional and knowledgeable! We could not have asked for a better team during one of the biggest most stressful decisions in our lives.
They truly did an outstanding job … from start to finish and we couldn't recommend them more!
Once again, please welcome Brittany to Guthrie Group Homes! 🤩