That headline is not a big surprise at all. Of course, first-time home buyers tend to finance their home purchase! In fact, most buyers use bank financing to purchase a home, whether they're first-time buyers or seasoned veterans.
However, buyers purchasing their second or third home typically put a larger down-payment down. 14% is the median amount that repeat buyers put down on the purchase.
As we mentioned in the article above, there is still a significant share of cash buyers from outside of the U.S. But it's doubtful that all of the 14% of all cash buyers, as indicated in the graphic below, are all foreign investors. Some of those cash buyers are American investors and homebuyers with plenty of the green stuff to skip the mortgage completely.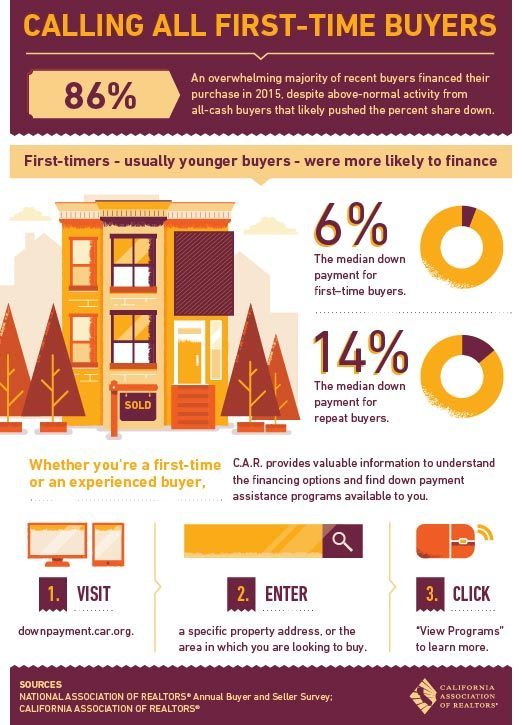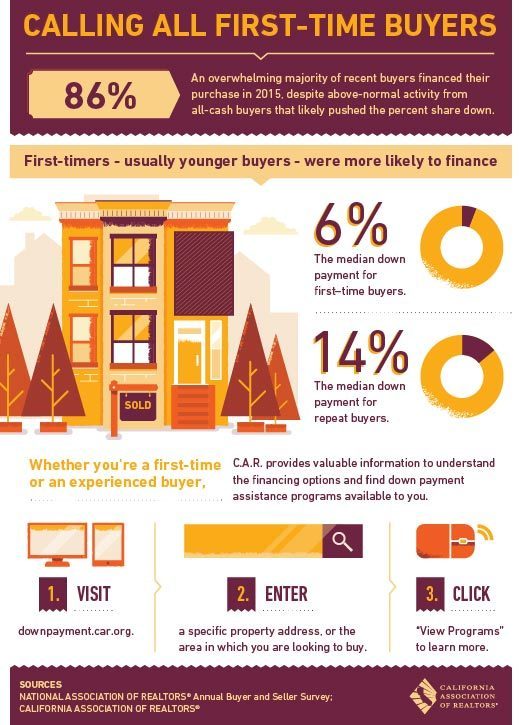 While using cash for purchasing a home for investment purposes may increase the chances of winning out over other potential buyers who must qualify for financing, paying cash isn't always the smart move.
Borrowing Money is Cheap
Think about how cheap financing is! Right now, the most common mortgage loan, a 30 Year Fixed Conforming loan, is at 3.73%* APR this week. Compare that to the all-time high from October of 1981 when the rate was 18.45%!
So you can get some perspective on what the means in real life, for a median-priced home in Brentwood ($477,000), your total interest payments for the home over the 30-year life of the loan would be $342.817.55, using 4% as the interested rate.
Now, compare that to the same home at the horrific rate from 1981 of 18%. Total interest paid after 30 years? Almost $2,111,000!! Yes, over 2 million dollars in interest.
While we could never guarantee anyone that they would qualify for the best current mortgage rate, you can still see how relatively cheap money is to borrow.
So, here are a few points we'd like you to consider when it comes to real estate in our area:
Inventory is very low, so it's a great time to sell your house.
Interest rates are very low, so it's a great time to buy a house.
Libby has over 15 years of mortgage experience in addition to her 20 years as a real estate agent and broker.
Ken has over 25 years of experience as a General Contractor, so Ken knows houses.
Buying and Selling homes are what we do here at Guthrie Group Homes.
We just want to help you achieve your goals.
Give us a call today, 925-628-2436. Don't let the golden opportunities available to you right now fly by. Pick up the phone and see what the possibilities are for you.
Have a referral for us instead? Give us a ring with the name and number of your friend or family member, and we'll be sure to take great care of them!
* For those who qualify. Your rate may vary.