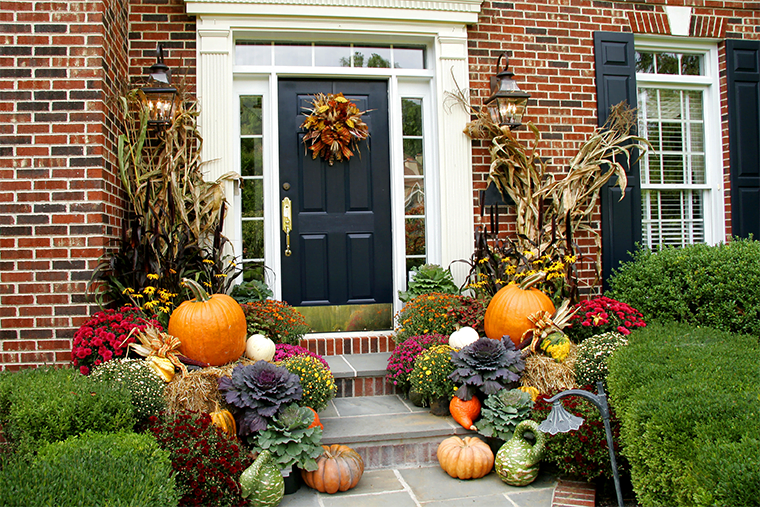 15 Simple Steps to Prepare Your Home For Fall
The weather is finally cooling off and we've even had some rain already. Before you know it, Old Man Winter will be here, so this is a good time to start preparing your home to be comfy and cozy during the coming colder months. I could keep you really busy with a long list of to-dos or honey-dos, but I'll try and keep it short and sweet. I'll break it down into 3 areas, inside, outside, and garden. Ready to get going? O.K., me too!
Inside Your Home
Check your windows and doors for drafts and fix loose or missing weather stripping. Keep that warm air in and the cold air out.
Clean your vents. Inspect your dryer vent and bathroom vents. Make sure they are clear of debris and lint.
Fire up the furnace to make sure it works, replace the furnace filters, and test that your thermostat works correctly. Consider replacing it with one of those new-fangled programmable ones.
Test your smoke detectors and carbon monoxide detectors while you're at it. Replace the batteries if it's been a while. If you don't have a fire extinguisher in the kitchen, invest in one today. And take a look at this handy CO & Smoke Alarm Buying Guide from Consumer Reports.
If you have a fireplace and like to enjoy the occasional Duraflame log or maybe a roaring fire, call up 'Ye Olde Chimney Sweep' and have him or her clean and inspect the chimney. Stock up on firewood, stack (at least 5 feet away from your foundation), and cover it to keep it dry.  If yours is a gas fireplace with an insert and you plan to light it this season, have a professional do an annual checkup. Perhaps the chimney sweep does gas too. 😉
Outside Your House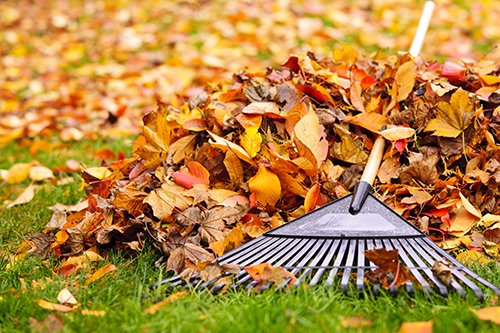 For many things that are on the inside of your home, there is a corresponding outside component. So pardon me if I get a bit redundant here.
Check the outside of your doors and windows. Seal gaps and cracks with exterior grade caulk and weather stripping. Don't forget to inspect your garage doors too.
Those pesky vents again… double check the screens on the exterior of the dryer and bathroom vents. Replace if they are missing or damaged to keep critters from nesting in them over the winter.
Get into your gutters. Not the most fun job, but your gutters get filled with leaves and debris over the course of the year and clogged gutters can cause water damage to your home and foundation. Plan on cleaning them out several times this fall, until all the leaves have dropped from any nearby trees. If you have a 2 story house, consider hiring a professional with a tall ladder. You can stay safe and supervise from the ground.
While you're up on the roof, do a quick inspection for damaged shingles or roof tiles. If you're not the do-it-yourself type, hire a roofing contractor to do any necessary repairs.
Winter rains and cold can ruin your patio furniture, so put it away in a shed or cover with tarps. Time to pack away pool toys and any garden equipment you won't be using, also clean and cover your barbecue.
In The Garden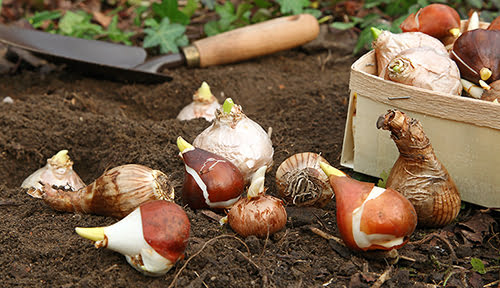 Plant bulbs – October and November are the perfect time to plant bulbs in the garden. You'll want to select varieties that do well in warmer climates like daffodils, narcissus, and hyacinth.
Cooler weather means your garden needs less water, so if you have an automatic irrigation system, you'll want to change the programming of the controller to water less often. If you have a gardener, ask them to set the controller for fall weather.
Rake the leaves – Fall also means falling leaves. Those leaves provide a hiding place for insects and other pests. Rake early and rake often to keep your garden clean and tidy. And by all means, start a compost pile if you have many deciduous trees.
Speaking of cleaning up, go ahead and do a general cleanup of your yard. Remove dead branches from trees, eliminate dead shrubs and summer annuals and prepare flower beds for winter annuals and perennials.
The cool season is also the perfect time to patch your worn turf with fresh sod and overseed the lawn (if you still have any). You won't need to water as much as in the summer to keep things moist and there's plenty of time for your seed or sod to get roots established before winter.
Conclusion
By taking the time and spending the effort now to prepare your home for fall and winter, you'll not only be assured of a comfortable holiday season, but you'll also be saving money on utilities and possible emergency repairs. In addition, you'll help protect yourself and your family from disasters from smoke, fire, and carbon monoxide poisoning.
As an added bonus, your home will look great and you'll be maintaining or improving the value of your house. Not a bad deal for a few hours of work.