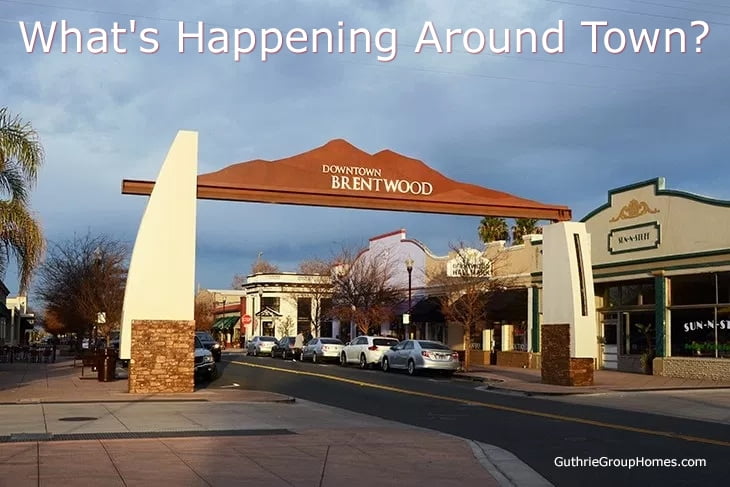 So you're thinking of moving to Brentwood this year. Why would you want to do that? We're so glad you asked!
Being so centrally located in the state, there are so many things to do both locally, and across the bay area. But for this article, we're going to focus on local activities over the next few months.
We suggest you mark your calendars and save the dates, this is both for current residents and those of you thinking of making the move in 2018. Once you spend some time in Brentwood, you'll fall in love with the town and the people as well. O.K., let's plan some fun!
Brentwood Farmers' Market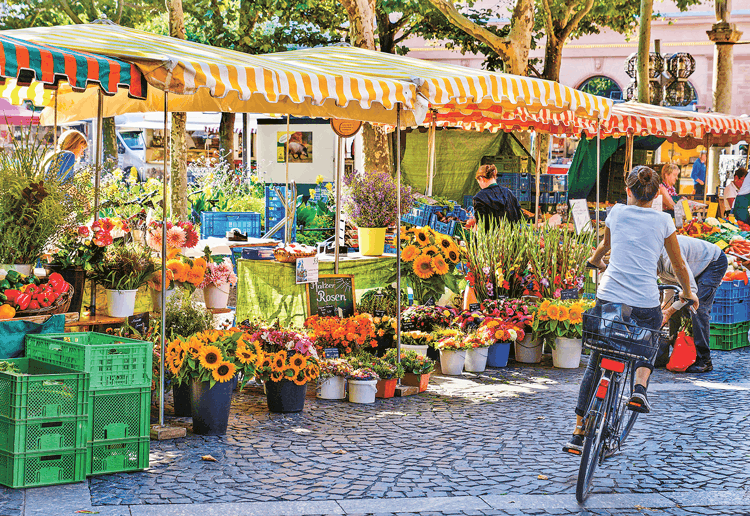 The Brentwood Farmer's Market is getting ready to open for the spring season! Yay! Starting March 3rd, historic downtown will host the popular local farmers market every Saturday from 8 a.m. – 12 p.m. through November of this year. You can find the market on First St. between Chestnut St. and Oak St. (see map below). If you didn't already know, the rich fertile soils of the central valley are home to some of the finest produce Northern California has to offer. You'll find a variety of fresh ripe fruits and vegetables depending on the season, along with the occasional locally grown flowers. You'll have to visit regularly and see what the farmers offer each week. Oh, yes, it's very family friendly, so be sure to bring the kids.
U-Pick Fruits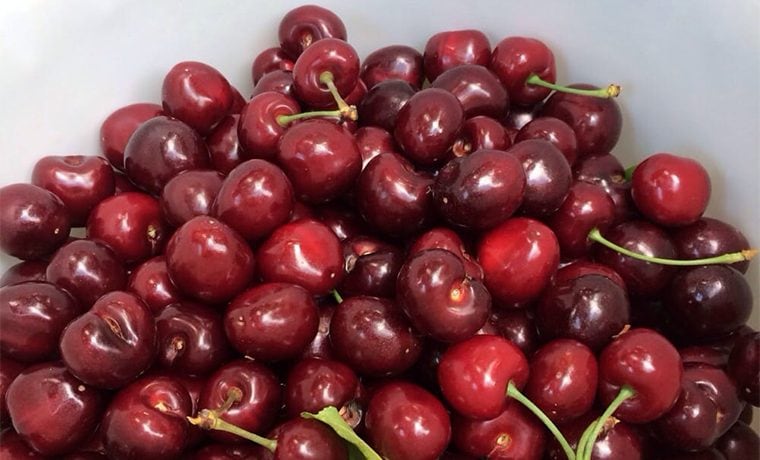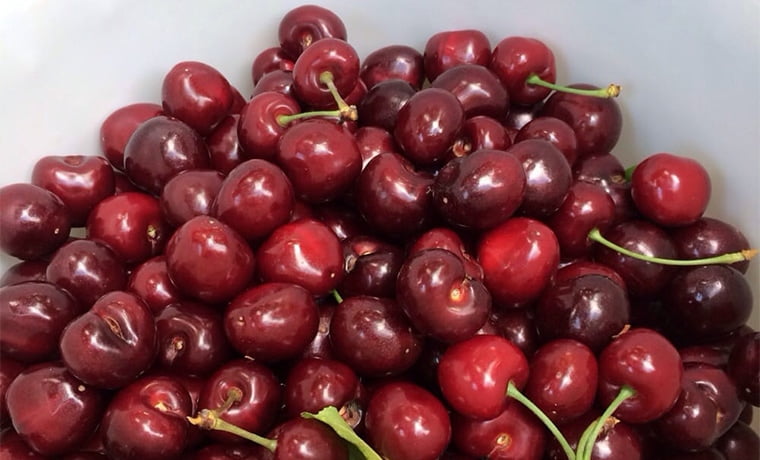 Sometimes you want someone to pick the produce for you, sometimes you want to pick it yourself. Well if that's the case, you're in luck. Brentwood is famous for its u-pick farms, roadside stands, and family fun activities that go along with. Go to harvest4you.com to find u-pick farms, pre-pick farms and some of the other ranches and farms in the area. Depending on the time of year, you'll find cherries, strawberries, peaches, pears, plums, nectarines, and the world famous Brentwood Sweet Corn in the summer.
But the big event for u-pick Cherries is Memorial Day weekend. Folks come from all around the state (and sometimes from other countries!) to experience picking ripe cherries right off the tree and tasting the sweet fruits of their labor (oooh, we couldn't resist the pun). For this wild event, we suggest you arrive a couple of days early, book a room at the Holiday Inn, and stay off Vasco Road. The traffic gets pretty backed up so you may end up just staring at the back of the car in front of you. That's no fun at all.
How About A Little Shopping?
The Streets of Brentwood is the go-to shopping mall in Brentwood. There are a variety of boutiques, shoe stores, and restaurants including Celebrity Chef Guy Fieri's "Johnny Garlic's". You may even see Guy hanging out in the back. 😉 But wait, there's more. The AMC Brentwood 14 movie theater is there to entertain you and includes an IMAX theater and the mind-blowing RealD 3D experience. Special pricing available for student, military, and seniors. And after the show, head down to Mel's (original) Diner and grab a nostalgic burger and shake while you drop a quarter in the jukebox.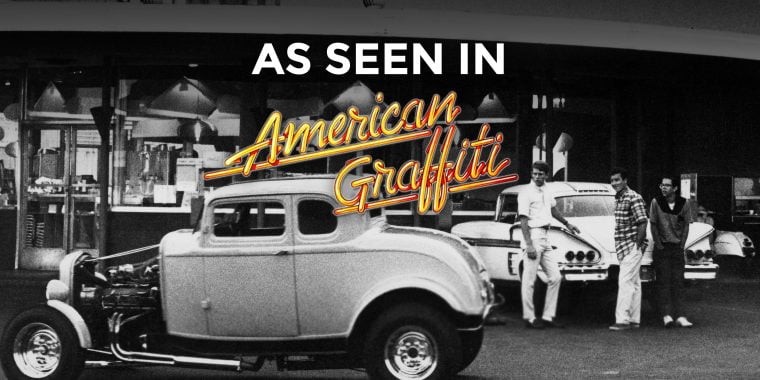 OK, the original Mel's Diner was in American Graffiti, not actually this location. But the fun is just the same.
Art, Wine & Jazz Festival and More
The Annual Art, Wine & Jazz Festival is held on the last weekend in August. The details haven't been released for 2018, so we'll update you as soon as we know. Take a look at the Brentwood Art Society's website for more cultural activities. We haven't even mentioned the regional parks and hiking trails, water skiing, boating, and fishing in the Delta, Downtown, or any of the other multitude of activities in the area. But we think you get the idea.
Brentwood is a beautiful and fun place to live in the S.F. Bay area, with affordable homes, nice folks, a hometown feel and plenty to do, or do nothing at all. If you're thinking of moving to the area, please give us a call at 925-628-2436, send us an email at info@guthriegrouphomes.com or click here to contact us.
If you know of someone who is thinking of moving to the area, feel free to reach out via email or phone. We'll be happy to take care of your friends or family just like they were our own.