Ah, Spring Time in Antioch, California. One of the last affordable communities in the state. But it's so much more than that! Antioch is a wellspring of fun, outdoor adventures and community activities you're bound to love.
Whether you live here now or are thinking of moving from the South Bay or S.F. Peninsula for greener pastures, you are literally in the right place!
Let's look at a few of the happenings coming up in the next couple of months.
FOOD TRUCK THURSDAYS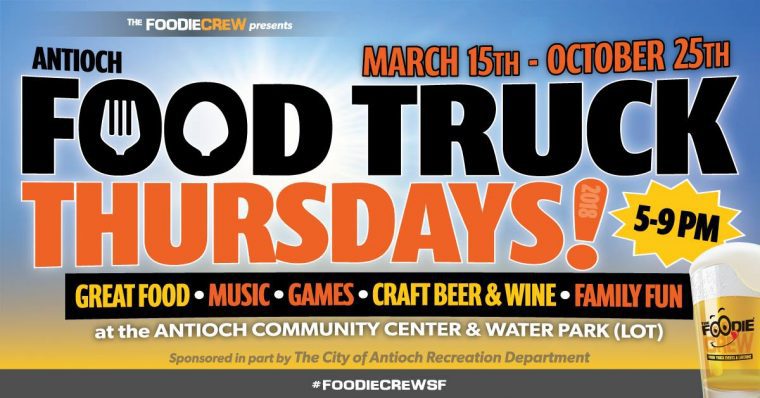 If you're a foodie, or just pining for some of those gourmet food trucks you used to go to for lunch, fear not!
Back by popular demand, The Foodie Crew is thrilled to announce Food Truck Thursdays is returning to Antioch.
Continuing from March 15th through October 25th, you can look forward to 6 to 8 gourmet food and dessert trucks each week. Plus the Lucky 13 refreshment truck loaded with craft beers and wine to keep you cool.
Food Truck Thursdays will once again take place at the Antioch Community Center and Water Park parking lot located across from Deer Valley High School.
Black Diamond Mines Regional Preserve
OK, after all that food, you'll need some exercise! According to Trip Advisor, this is one of the Top 10 things to do in Antioch, and we couldn't agree more.
Located at 5175 Somersville Rd, Antioch, The Black Diamond Mines are actual mines! Sadly, not actual diamond mines, but coal mines. Nearly 4 million tons of coal were mined from about 1860 to the turn of the century.
Besides the guided tour of the mines, there is hiking, spring wildflowers, great photo opportunities, camping, and so much more. If you're into the great outdoors, head over the East Bay Regional Parks page about the preserve and check out all the possibilities. 
Antioch Speedway
Attention Race Fans!!! Yes! Antioch has its own weekly racing program starting this month. Wingless Sprints, A Modifieds, B Modifieds, Hobby Stocks and Dwarf Cars race starting this Saturday, March 24th, 2018. Discounts available for Active Military, and the Family Pass makes it affordable for all. If you've never been to the races, start a family tradition this weekend.
Your kids will cherish these memories for a lifetime. But be sure to bring hearing protection for the little ones, as it does get loud. For all the details and a downloadable schedule, head over to the Antioch Speedway website.
Festivals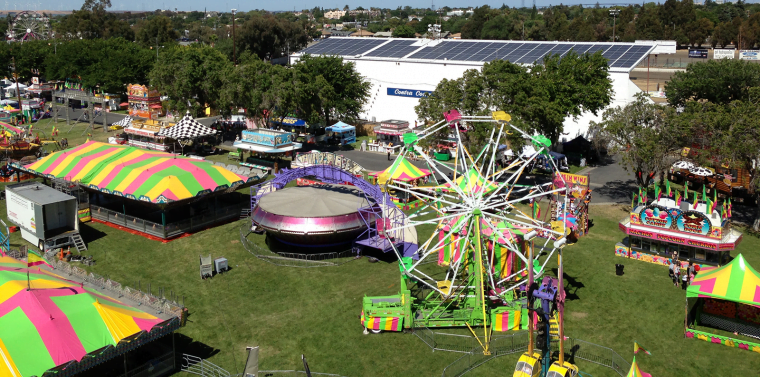 Antioch and surrounding towns are well known for their yearly festivals. Not all the schedules have been posted for this year's events, so I will share the schedules as they become available on our Facebook page. Be sure to follow us at www.facebook.com/GuthrieGroupHomes to get the latest details on local festivals and other activities.
But there is one event you won't want to miss that is scheduled and ready to go. The 2018 Contra Costa County Fair! Running for 4 days in late spring, the County Fair starts May 17th and runs through May 20th at the fairgrounds, 1201 West 10th St., Antioch.
The fair features great entertainment, carnival rides, food, and traditional county fair activities showcasing livestock and the agricultural heritage of the community. Contact Joe Brengle (925) 757-4400 ext 101 if you want to participate, be a vendor, entertainer, work, or volunteer for the fair. Or check out the website for more details.
More
These are just a few of the activities happening in Antioch in the next few months. There are so many great places to eat, shop, play golf, fish, boat, and enjoy life in the east bay that we can't list them all. If you have an event or know of one you would like to see us share, leave a comment below and we'll get right back to you. You can also share it with our community on our Facebook page, so be sure to "Like" and follow us there.