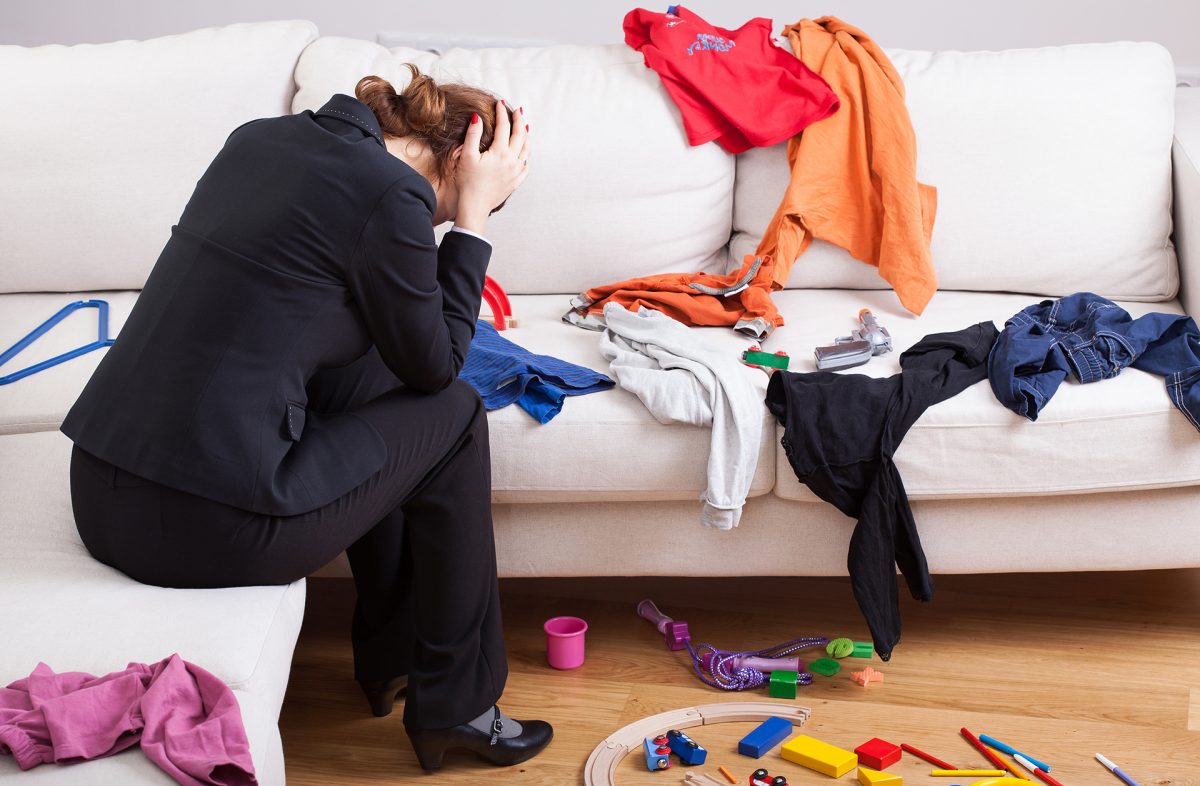 Let's Get Organized
Welcome to a new year and perhaps some chaos left over from the holidays. Personally, I'd rather have leftover turkey than the mess left over from family celebrations, libations, and vacations.
But if you're lucky, or just motivated, your home didn't fare too poorly during December. But for those of you who are looking around your home wondering what tornado passed through, here are some tips on getting some order back in your life, and in your house.
Tip #1 – Hire an Organizer
It's too bad houses don't clean themselves, and even if you have someone who comes in to clean for you, typically they don't do the organization you might need. If you're a busy person or don't know where to start, and you're willing to fork out the dough, consider hiring a professional organizer. Organizers can run from about $30 to $80 an hour, although some charge by the project, so you'll have to have some wiggle room in your budget. You can find top-rated pro's on Angie's List or consider asking for recommendations on Facebook or your favorite social network.
Tip #2 – Make Your Bed
OK, that sounds like a no-brainer. Most of us make our beds soon after we get up in the morning, if not right away. However, experts report that simply starting the day by making your bed activates your mindset around being proactive toward staying organized and focused. You're more likely to take care of simple tasks that are easily procrastinated, otherwise. If you're a bed maker, chances are your home is more organized than not, but over time, clutter and work it's way into even the most organized homes.
Get #Organized! 5 Easy #Tips for #Organizing Your #Home
Click To Tweet
Tip#3 – Scheduled Declutter Time
I know, that sounds like a thrilling pastime. More fun than binging on Netflix, right. :/ So it's not the most exciting thing you can do, but regularly scheduled time to declutter can stave off the chaos and keep you in the habit of getting rid of excess junk before it takes over your house. For example, we have a friend who retired over a year ago, who spent the first year of her retirement decluttering her house, along with her husband. Her house was immaculate, to begin with, but over 20 years stuff seems to accumulate with you even knowing it. So even if you don't think you need to declutter, spend some time looking at closets, drawers, trucks, and the garage with "fresh eyes" so to speak, for stuff that you don't need, want, or didn't even realize you had.
Tip #4 – Always Leave a Room with Something in Hand
This is an amazing time and effort saver, and especially effective if you have kids and/or a two-story home. When you're going from one room to another, pick up that empty bowl of chips and guac and take it into the kitchen. Take the laundry with you upstairs when you're headed to get a sweater. Where ever you're heading in the house, scan the room before you go and pick up a kid toy, cat toy, or doy toy that's laying around and put it back where it goes.
Tip #5 – As Soon as You Walk In…
There's a saying that goes, "How you do anything, is how you do everything." So being organized as soon as you walk in the house goes a long way toward a habit of living as an organized person. So we suggest a spot near the door you come in at with these simple accommodations. A place to put your keys and wallet, or purse. A mail basket, box, or folder. A coat and hat rack. A jar, can or drawer for loose change, that one stick of gum you have left, or the linty mint you just can throw away.
Your 'entry organizer' can be as fancy or simple as you like, as long as it works for you. You could have a hutch or table with drawers, wall organizers, and hooks, or a custom-made organizer rack. Get in the habit of putting everything in its place when you walk in the door, and it will be waiting for you as you walk out that same door. (And please, just throw that linty mint away!) Speaking of which, have a small garbage can nearby for junk mail and gum wrappers.
Besides your home simply looking nicer, and the ability to find things easier, having a decluttered living space actually is better for your mental health. (This goes for your workspace too, either a home office or the one at work.) There is a link between clutter and depression, happiness, and not stepping on Lego blocks at 3 in the morning. 😉
So go ahead, get started. Take some 'before' photos of how things look. Spend ten or twenty minutes a day and get your home in order. When you're satisfied you've made progress, take some 'after' pictures and compare. Feeling better now? We hope so!
Did you like this article? Please share it with a friend or family member by using the share buttons below. Thank you!