As the income for single women in California is on the rise, the return of the female home buyer looks like they will soon make a comeback. Historically, single women buy more homes than single men, but, as the graphic below states, that declined after the housing crisis.
In 2009, 21% of home buyers were single females, but that number declined to just 15% in 2016 so far. We're rooting for a comeback in the second half of this year!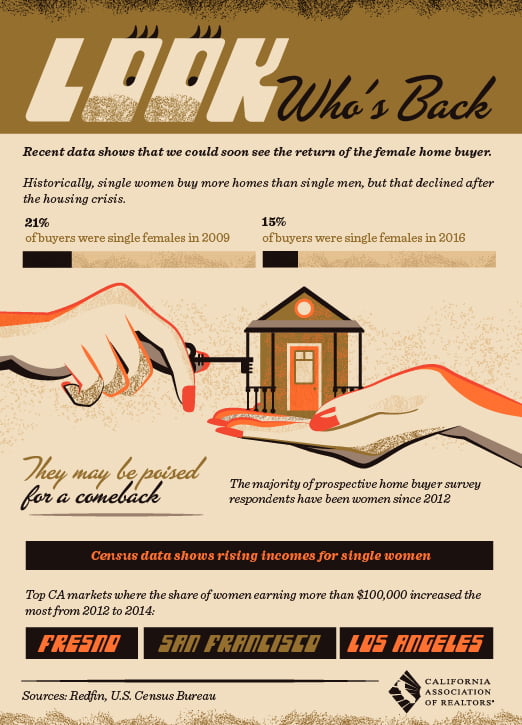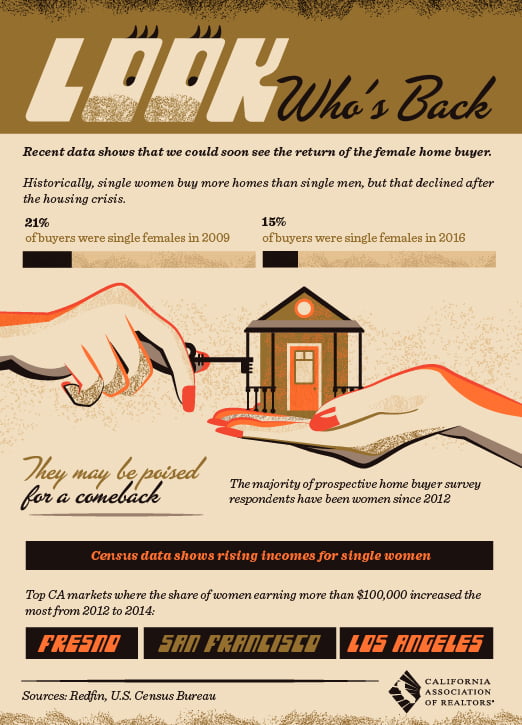 As you can see, the top California markets where the share of women earning more than $100,000 increased the most in Fresno, San Francisco, and Los Angeles from 2012 to 2014. Silicon Valley is conspicuously missing from the list.
Are you a single woman ready to buy a home? Or do you know any single women who are ready to take action? We at Guthrie Group Homes are more than happy to help you! Brentwood, Antioch, and the surrounding areas are still some of the most affordable markets in California, don't delay, act now.
Call 925-628-2436 today and ask for Libby!