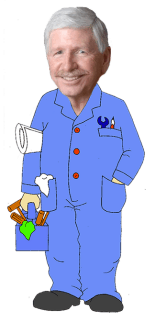 Did you know there is something we do that can waste thousands of gallons of water a year? This happens over time as you turn on a hot water tap or shower or tub and wait for the hot water to get there. The water in the pipe between where it comes out and the water heater cools when it is not moving. When you turn on the hot water tap, fresh hot water from the water heater has to push the cold water out to get to there.
If the run is a long one, it could push as much as 2 or 3 gallons of cold water out. This happens over and over and over again throughout the year. The gallons really add up!
We all experience this. Well, not all of us. We don't anymore because I've installed a hot water recirculating pump. Here's the story.
As you know we're in a drought. The city of Brentwood, where we live just increased the amount of reduction in water use asked of all residents. There are other restrictions too but I'm focusing on the need to obtain a 20% reduction in water consumption without killing my landscaping. We have a lot of landscaping! I've done a lot of work on the sprinkler system, etc., and have reduced that way. But what else could I do that would be automatic? I thought about a hot water recirculating pump.
Water Saving Pump!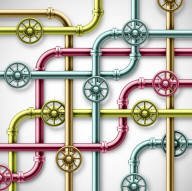 These pumps are installed in the hot water line to keep the hot water circulating in the pipe while it is not running. Years ago, back in another drought, when I was still in the business, I installed a number of these but they were a real pain to install. That's why I've waited so long to do it in my own home. Now, however, I thought I would see if the new pumps are easier to install. I did some checking and found one that looked promising; the Watts Instant Hot Water Recirculating Pump.
This pump attaches to your system right at the hot water heater, not way at the end of the hot water run. No cutting pipes under the house, etc. It has a sensor that is attached under the sink farthest from the water heater so the hot water flow can be regulated. They say you can install it in about an hour. So that's what I did last weekend.
It did install pretty easily. However, it took me more than an hour. The one-hour thing only works if you don't have to make any alterations to the existing water heater plumbing or vent. In my case, I had to install a new hot water line from the house to the pump and re-route the vent ducting some. This was not difficult, however.
Did it work? Do we have "instant hot" water? No, we don't have "instant hot" water. We do have very fast hot water. Our kitchen faucet is the farthest from the water heater. (We have a very big single-story house). Before it would take a good 2 minutes for the water to get hot. Imagine how much water that was going down the drain! Now it is a shade over 10 seconds. The bath faucets and shower take just a few seconds. So it does work and we're very happy with it! We're looking forward to saving lots of water!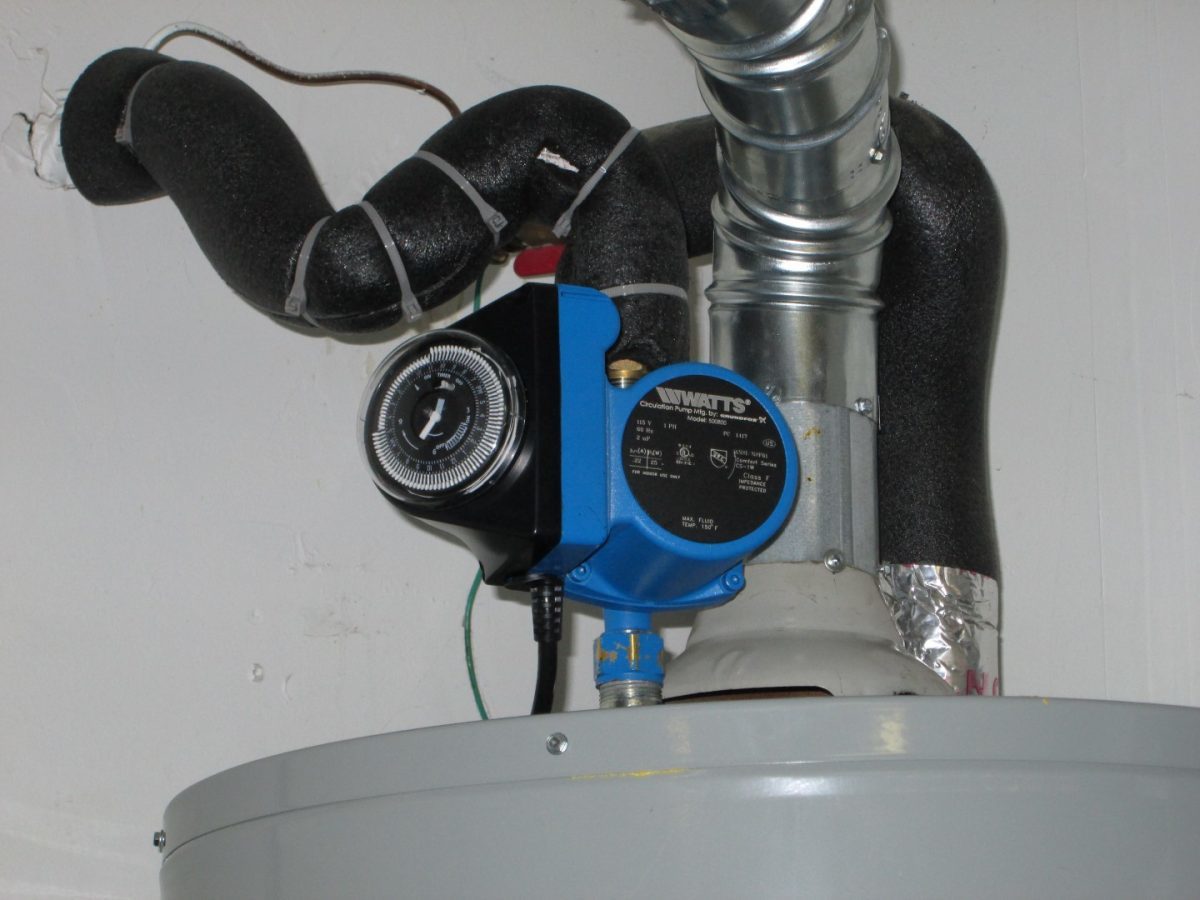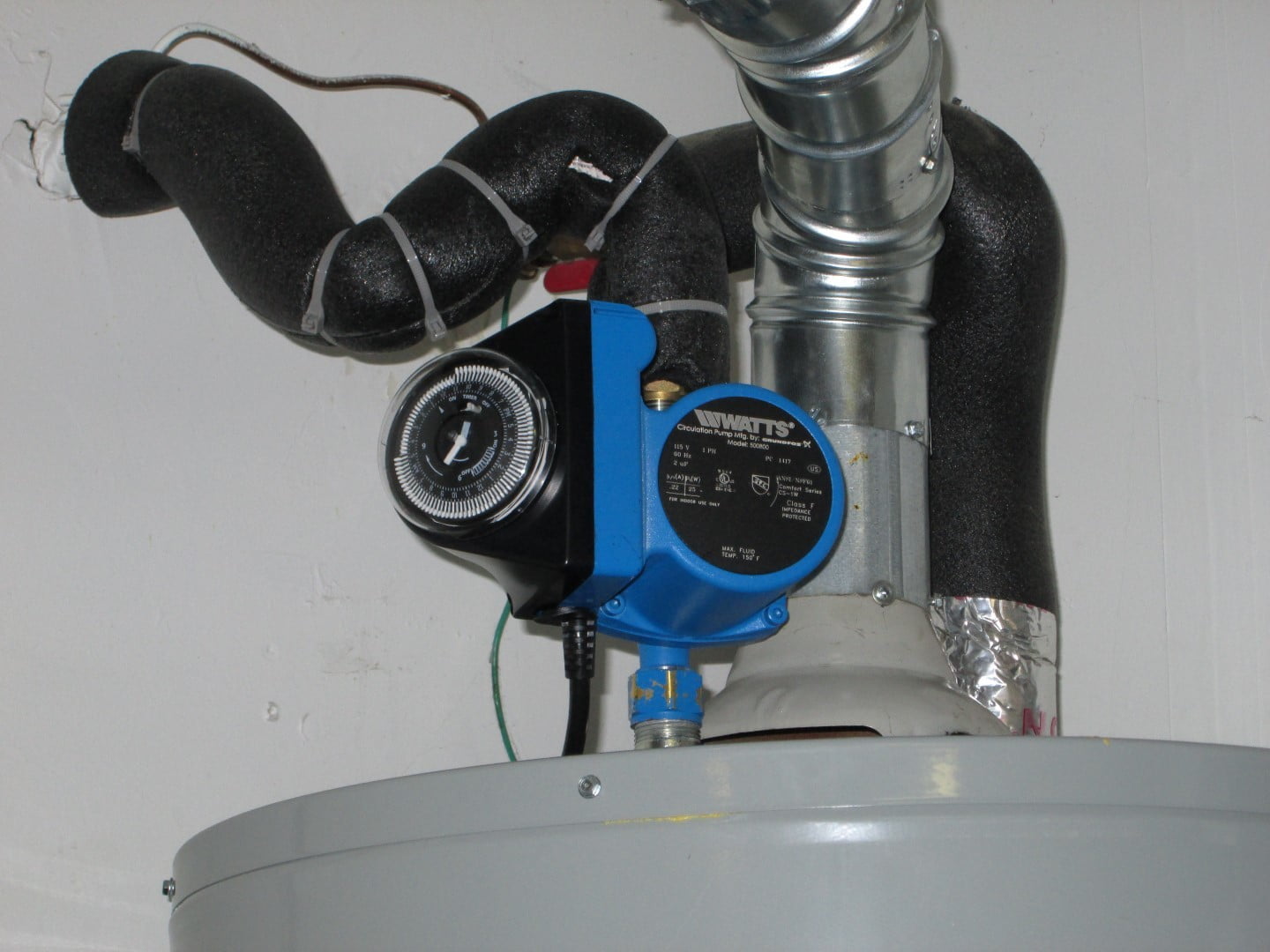 If you're interested in more information, check out this link:
https://media.wattswater.com/PF-IHWRS.pdf
Check this quick video of the installation of a hot water recirculating pump.