When it comes time to sell your home, there are certain safety guidelines that you should be aware of, not only for your own protection, but for the safety of prospective buyers, visitors, and your agent.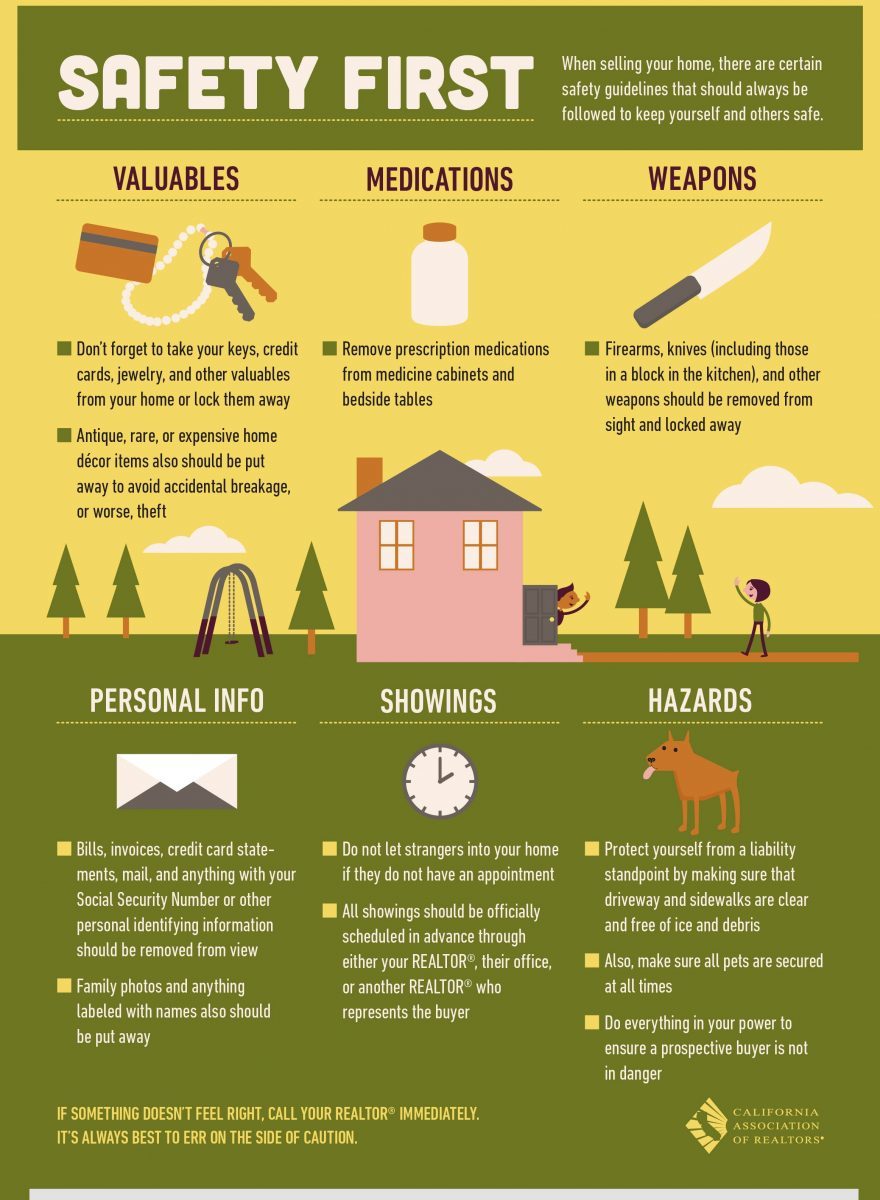 Valuables – Take your keys, cash and credit cards with you when leaving the house.
Medications – Remove prescriptions from the bedside and medicine cabinets and lock them away in a lockbox or safe.
Personal Info – Protect your identity by putting away bills, invoices, and credit card statements. Store in a locked desk drawer while you are out.
This "Infographic" has many other important safety tips, so we recommend you download and save a copy of the high-resolution image above for future reference.
If you're thinking of selling your home, we're here to help. Call Libby or Ken today at 925-628-2436