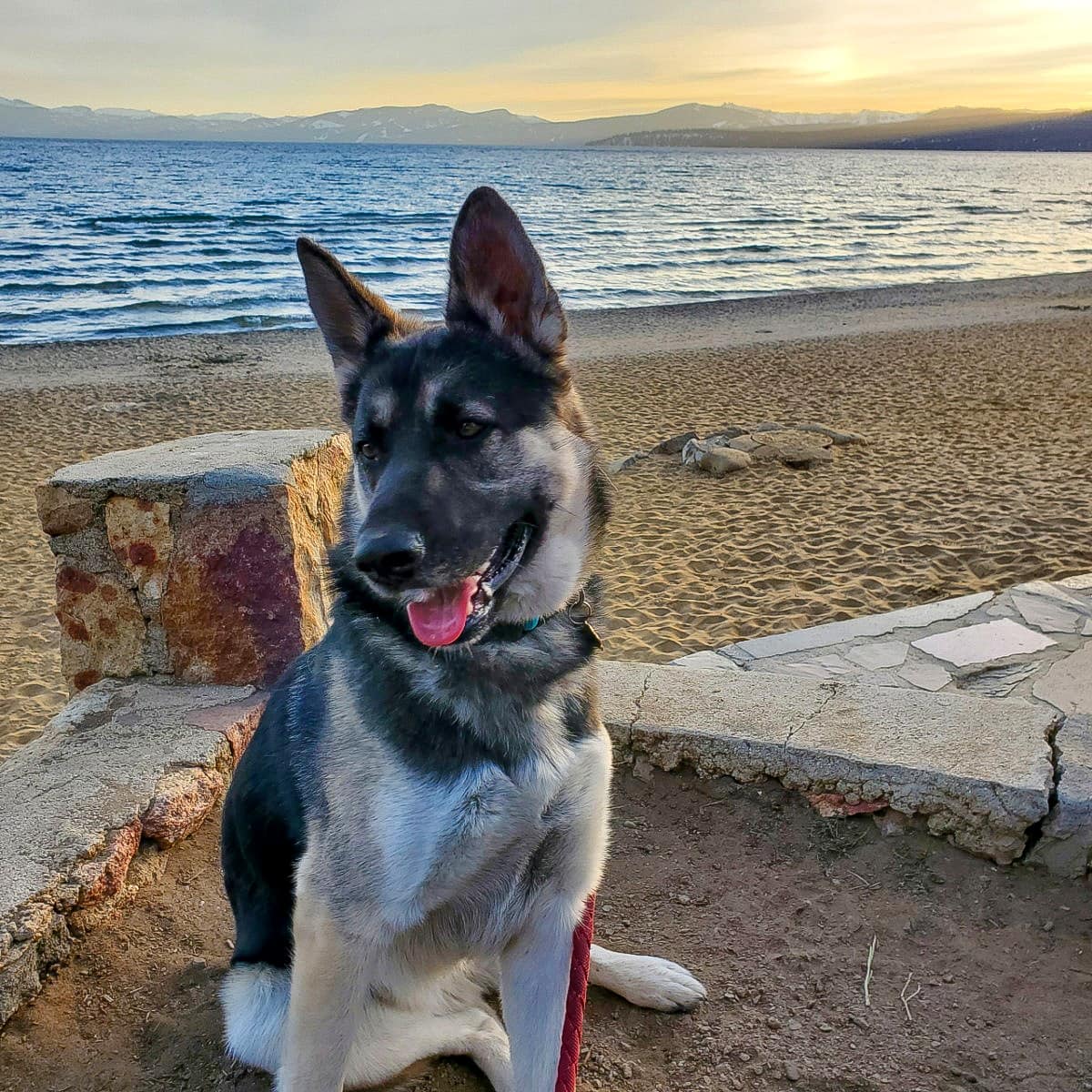 This is Kota on a recent visit to Lake Tahoe.
Here's his story as told to us by Monica Potter:
Kota was a part of the North Complex Fire evacuation near Berry Creek, California.
That complex of fires began with multiple lightning strikes in August of 2020 and was not fully contained until December 2020.  It was not that long ago!
The fire burned 318,935 acres, hundreds of structures and resulted in 15 deaths.
Monica and her husband Biff were evacuated from their Quincy home in August for one week.
Kota was one of many animals displaced by the fire.
After two months of "holding" at the Oroville SPCA, animals who were either unclaimed or whose owners relocated to homes that could not accommodate pets were placed up for adoption.
Kota's tag read #99 of the 100+ animals available for adoption.
Monica and Biff adopted Kota.
As a happy ending, Kota LOVES Quincy!
He's one-half German Shepherd and one-half Husky.  So, the snow turns him into an instant puppy! 🐶🐾