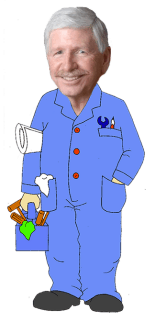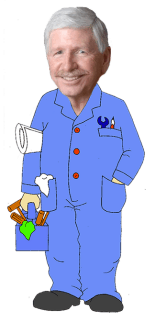 You may remember an article I did in the newsletter back in February about metal repair clips for vertical blinds. Those were to repair vertical blinds where the top of the vane has torn out and the vane will not hang anymore. Those are available at your local home improvement store.
Well, since then I have found yet another fabulous source of those clips and a gazillion other things to repair not only vertical blinds but all kinds of blinds. I'm talking about repairing just about any aspect of any window blinds. This source is online at www.FixMyBlinds.com.
Here is how they helped me. A few years after we moved into our current home, the valance clip on one of our kitchen window blinds broke and the valance came down. The valance clip is the plastic clip that holds the valance in front of the metal body of the blinds at the top of the window. The valance matches the blinds and covers the ugly metal body at the top.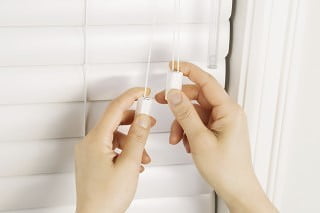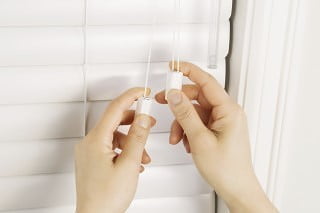 I hunted all over the place and could not find a clip that would work. I could not identify what brand the blinds were so I could not contact the manufacturer. It was very frustrating! Rather than buy new blinds that would not match the current blinds I decided to just live with the lack of a valance.
For some reason, though, because I thought someday I might have a solution, I stored the valance. Here it is years later and I did find the solution! They had the clips at FixMyBlinds.com! I never knew there were so many different sizes and types of valance clips!
And wow! They have got every kind of blind part you can imagine! Not only that, they have guides to help you identify what you need for your damaged blinds. Not only that, they have videos on how to fix the blinds once you get the part!
Sometimes this old boy really gets down on the internet. But other times, like this, it is obvious that without the internet, a product/service provider like this could not possibly succeed. With the internet, they can make millions of people's lives a little bit happier.
Are all the blinds in your house in perfect condition? If not would you like them to be? You've got to check out www.FixMyBlinds.com!