Last month we talked about how home buyers are likely to offer more money for a staged home, and we're talking a substantial sum. But there is a greater impact on the prospective buyer than just the willingness to offer a higher price on the home.
These reasons include; the staging impacts the buyer's final decision to make an offer on the home, their ability to visualize the property as their future home, the willingness to overlook other property faults and much more.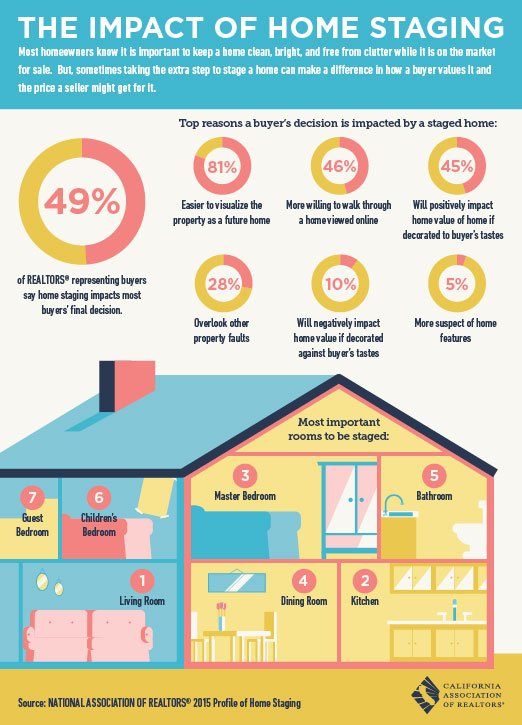 The bottom line is, staging your home before you put it on the market will greatly increase the chances of selling your home, and for a higher price. When you are ready to sell your home, call  Guthrie Group Homes (ask for Libby) at 925-628-2436 for a free, no pressure, no obligation chat.
Disclosure
This post is for information purposes only and is not an attempt to solicit other broker's listings. If your property is currently listed, please disregard this information.