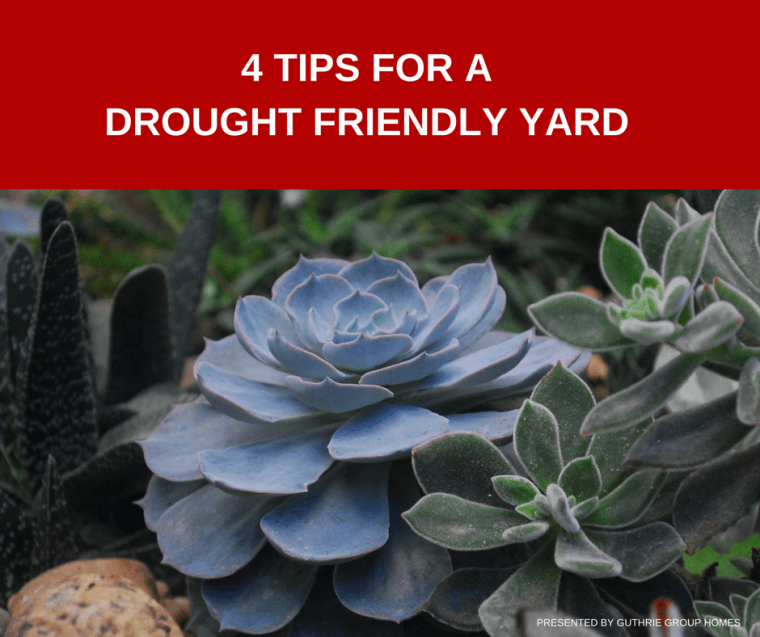 Living in the California Delta means lots of sunshine and good weather. The downside is California is prone to drought conditions with periods of significantly diminished rain. A good portion of a household's water use is in the yard. A drought friendly yard can be just as beautiful and in some ways easier to maintain than a traditional yard. Here are a few tips we have gathered to help you make the transition to a drought-friendly landscape.
Ditch the lawn
Lush green lawns are a staple of many a well-kept home. But here in the Delta with our hot summer sun, keeping lawns looking picket fence perfect takes a lot of water and can cost a pretty penny. Ditching the lawn can save water and money as well as time since you do not have to spend as much money on upkeep.
For die-hard lawn enthusiasts who love the look of a healthy lawn but dislike the upkeep, there are artificial lawn alternatives available that look great with almost no maintenance required once it is installed.
Use native California Plants
Getting rid of your lawn doesn't mean that your yard needs to be barren. California has been drought prone for thousands of years and plants native to the California region have evolved to be naturally drought tolerant. There are many beautiful varieties of native California plants to feature in your drought tolerant yard including Encelia californica (California Encelia), Heteromeles arbutifolia (Toyon), lavender, bougainvillea, and more.
For more ideas on drought-tolerant species, CalWater has an excellent list and the Water Smart Gardening site has a list specific to Contra Costa County. Professional gardeners can also help design and plant a drought-friendly xeriscape.
Use gray water
Gray water is the non-potable water would otherwise go down the drain such as the water you run before your shower in order to warm it up or that you use to rinse off your fruits and vegetables. Capturing the gray water in a bucket to use to water your plants is a gray way to reuse water that would otherwise be wasted.
Do you live in Brentwood or Oakley? You can apply to pick up recycled water for FREE from the city. Visit the City of Brentwood's Recycled Water Fill Station page and the Iron House Sanitary District Recycled Water Fill Stations page for more information.
Check your irrigation system
Using a well-designed irrigation system can help to ensure you are using your water in the most efficient manner possible. Use an automatic timer on your irrigation system to make sure you are watering at the most optimal times for your plants. (For most plants, early morning is the best!)
Drip irrigation uses less water and can be hidden in the soil so that it is both visually appealing and water efficient. If you use a traditional sprinkler system, make sure your sprinkler heads are in good condition and turned toward your plants to minimize any over spraying onto sidewalks or other surfaces.