Here's some documented evidence showing what home buyers are willing to offer on a home that is professionally staged. Up to 32% of buyers would offer 1% to 5% more for a home that is staged. On a $500,000 home, that could mean up to $25,000 more for the seller.
Not only that, but up to 20% of buyers would pay between 6% and 20% more for that same staged home. Do the math, and you'll see that when you decide to sell, staging your home is an absolute must.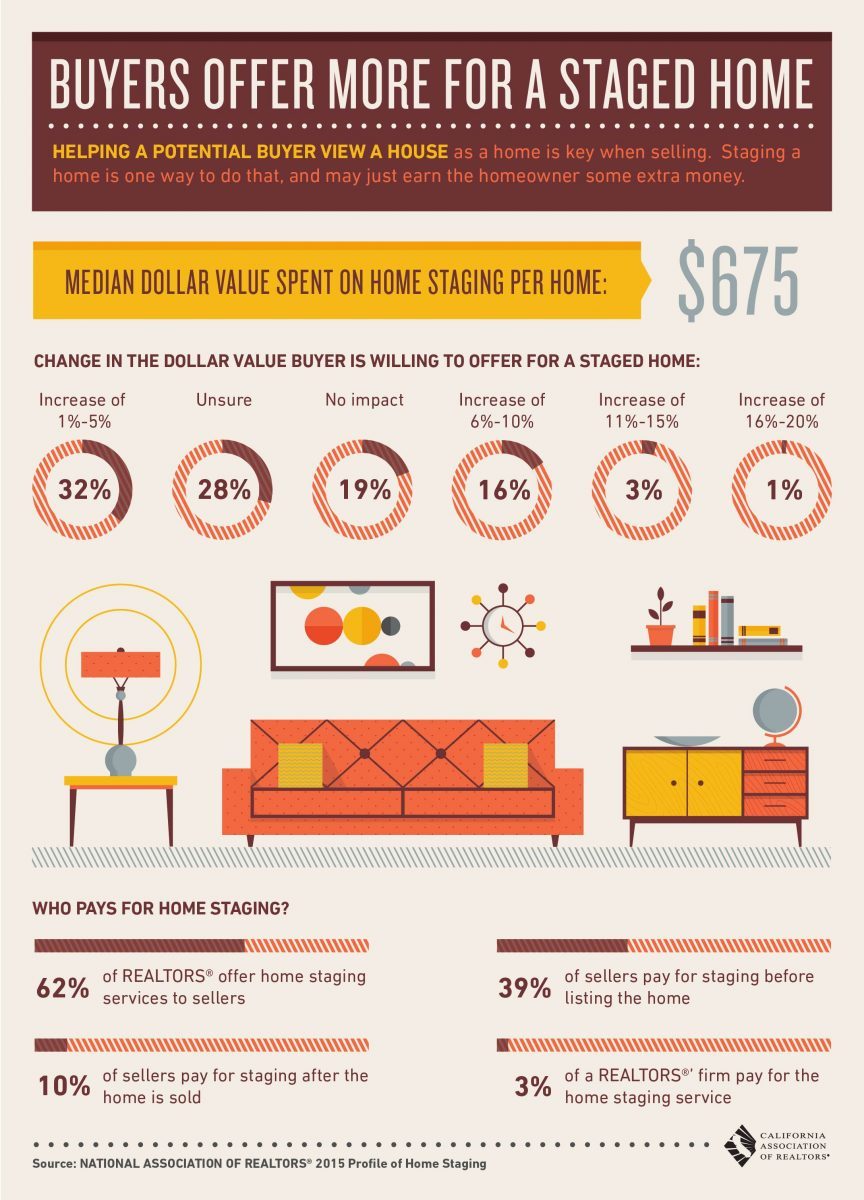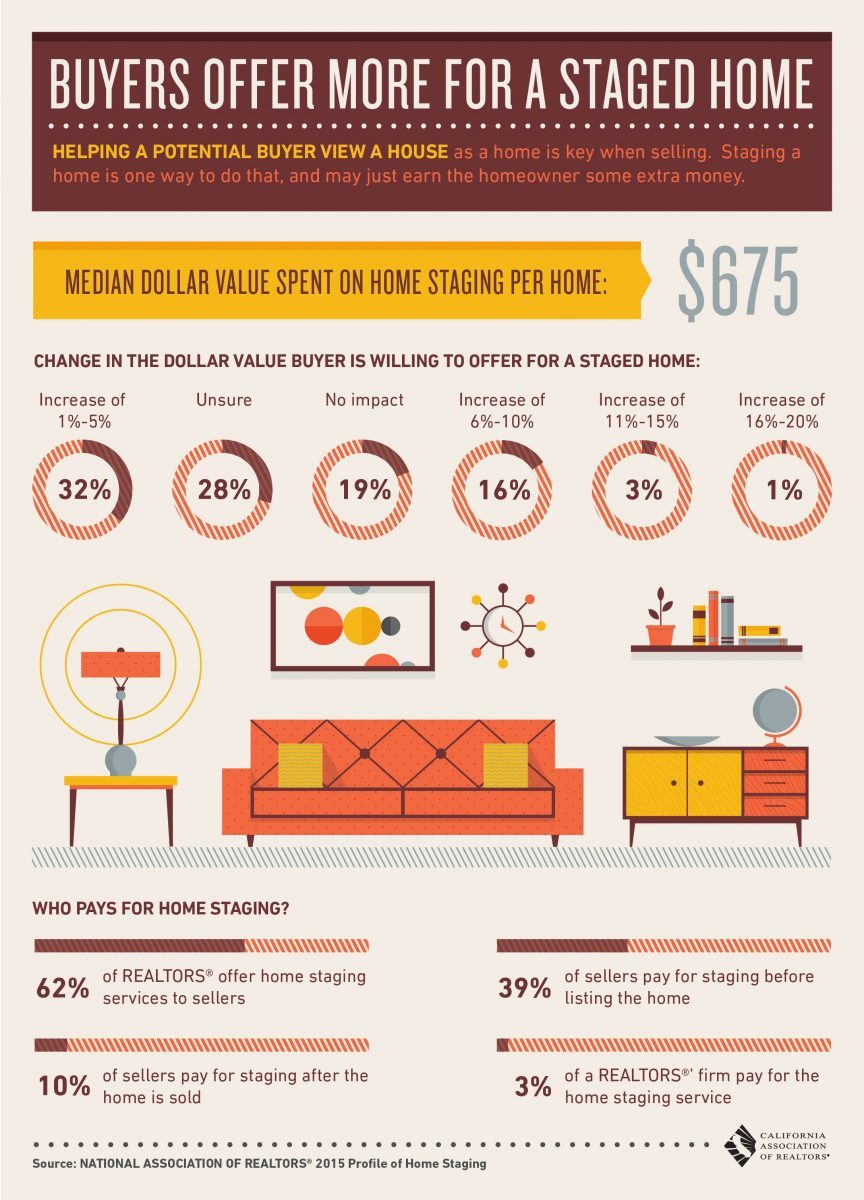 The bottom line is, staged homes sell for more. When you are ready to sell your home, call Guthrie Group Homes at 925-628-2436.
Disclosure
This post is for information purposes only and is not an attempt to solicit other broker's listings. If your property is currently listed, please disregard this information.