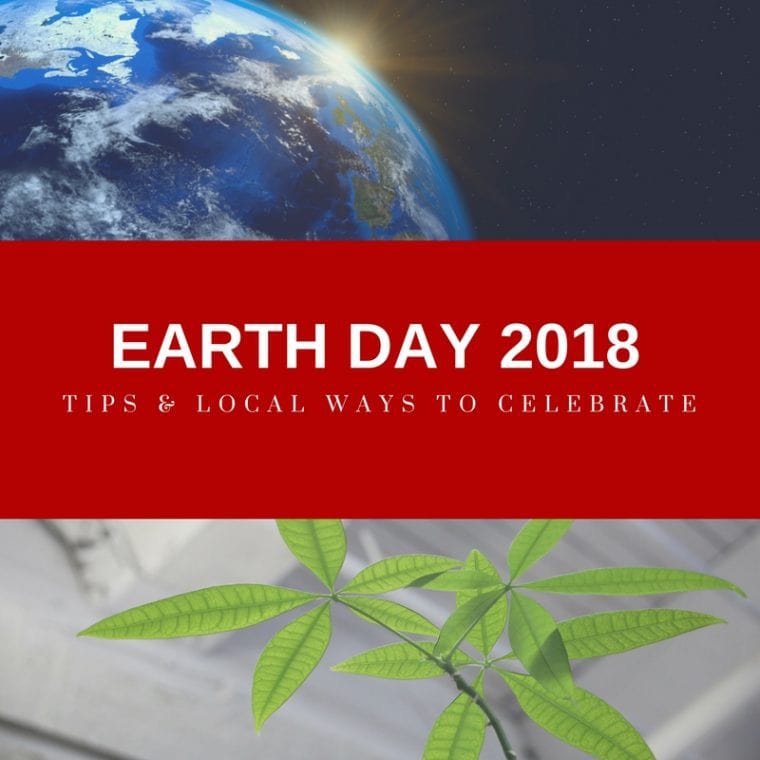 Earth Day 2018 is coming up this weekend! Earth Day, we've put together a few tips to help your home be more eco-friendly as well as ways you can get together with the community and celebrate locally here in East Contra Costa County.
Reduce plastic use
The theme of Earth Day 2018 is to end plastic pollution. Reducing plastic use is something everyone can do to help end plastic pollution around the world. Start at home by choosing longer lasting, eco-friendly materials such as ceramic, glass and metal for things like food storage containers, water bottles, and the like.
Think local when making purchases. Online retailers tend to use a lot of unnecessary plastic in packaging which often ends up contributing to pollution. (Bonus: you're helping support local businesses when you do!)
Speaking of shopping, bring your own eco-friendly bags for shopping. If you have to opt for a shopping bag to carry your goods, ask the retailer for a paper bag rather than a plastic one.
Become water wise
Since California is a drought-prone state, it's important that all residents do what they can to conserve water. Installing low flow toilets, eco-friendly shower heads, and aerated faucets are simple DIY fixes that can help moderate your water usage.
Want to go the extra mile? Use native California plants in your landscaping. These plants are naturally drought resistant and look beautiful. Installing drip irrigation is also a good way to keep your curb appeal without using up to much water.
Go Smart!
Make your house go smart by switching to a smart thermostat. Smart thermostats like Nest keep your house cool during those hot Delta summer days and warm during the chilly winter nights, helping you save cooling and heating costs.
Harness the sun
East Contra Costa County enjoys plenty of sun which is part of what makes it such a great place to live and play. Solar panels are an excellent way to take extra advantage of these gorgeous conditions.
Celebrate Locally
Want to help the Earth and get to know your neighbors? Here are some great local free Earth Day events to raise awareness about the environment.
Oakley
With its proximity to the Delta, East Contra Costa County is home to a number of wetlands. Oakley's Big Break Regional Shoreline is a lovely place to fish, walk the trails and learn more about nature through the naturalist programs at the Visitor Center. On Sunday, April 22, visitors can participate in the Earth Day Restoration – Dunes & Wetlands event. Registration is required. More information on this event here.
Antioch
The Upper Sand Creek watershed in Antioch is an area that is usually closed to the public. The Contra Costa County Flood Control District is opening the area up again for its annual planting event where volunteers can help plant new oak trees and learn more about the local creeks and their importance in the local ecosystem. Registration is required. More information about this event here.